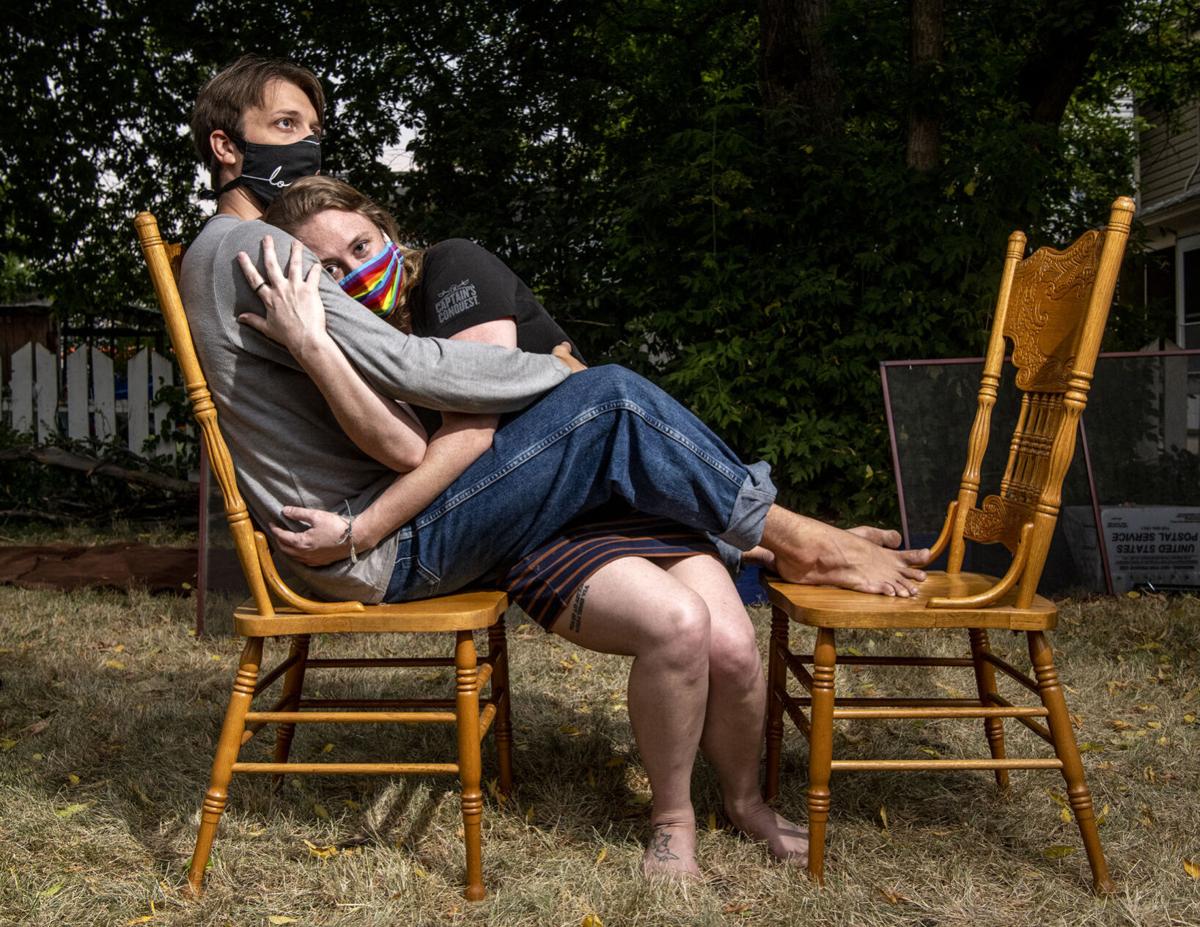 "Tick, Tick … Boom!" one-act outdoors rock musical
(Friday-Sunday, Sept. 4-8)
What do you need to put on a play these days? A backyard and a quarantined cast who are eager to perform. Three Missoula actors with Missoula Community Theater and Rocky Horror Show Live! credits are staging a musical by "Rent" creator Jonathan Larson, in which he vented his anxieties about turning 30. They've found a spacious backyard where they live and the live band can space out, and room for the audience to do so as well. For more details on safety measures or to buy tickets, go to Cadmium Company's Facebook page.
KBGA livestream
The college radio station's annual Birthday Bash is going online, with groups playing live from Imagine Nation Brewing each Friday in September.
The opening line-up is ESP, psych-rock trio Crypticollider, and solo artist Elijah Jalil. The streams run from 7-10 p.m., with each act getting a full 45-minutes. To watch, go to kbga.org or 89.9FM. The brewery's taproom is closed, but there will be limited seating on the patio with a projection screen.
Musical excerpts from the ZACC Show Room
The "Social Distance Sessions" from the Zootown Arts Community Center and MCAT continue with "A New Normal: Something to Sing About." The evening features a selection of "solos, duets, trios, and (small) group singing" from the Missoula theater community. They're pulling from "hidden gem" musicals like "Ordinary Days," "Tick, Tick … Boom!," "Daddy Long Legs," and more. The show runs from 7:30-9:30 p.m. on the ZACC's Facebook page and MCAT's YouTube and Local Live website.
Mountain Line streaming sessions
Catch two Missoula musical duos performing from the safe, environmentally conscious confines of an electric bus at this week's installment of the "Electric Stream" sessions from Mountain Line, the Trail 103.3 and the Montana Area Music Association, or MAMA.
This week's line-up is Don Teschner and Nina Shyne, then Jordan Lane and Katie C. of local band Letter B.
At 6 p.m., head to Mountain Line's Facebook page or YouTube channel. 
Centerfield Cinema, "Grease"
Continuing the musical theme, you can head to Ogren-Allegiance Park to see John Travolta and Olivia Newton-John dance and sing at close range like the past was a safer place. The Centerfield Cinema series from the Roxy Theater and the Missoula PaddleHeads features spaced-out seating in the stands and on the field in designated squares for small groups. Head to theroxytheater.org for ticket information or reservations. The film starts at 7.
Montana Book Festival
(Thursday, Sept. 10-Saturday, Sept. 12)
The annual literary festival is going online only this year, but don't worry — they've assembled a line-up of authors as strong as any other year, with names like novelist Catherine Lacey, YouTube/YA scribe Hank Green, newly minted memoirist Jon Tester, Pearl Jam bassist Jeff Ament, and more.
Go to montanabookfestival.org to see the schedule. To learn more, see the preview article in this week's arts section.
Get local news delivered to your inbox!
Subscribe to our Daily Headlines newsletter.