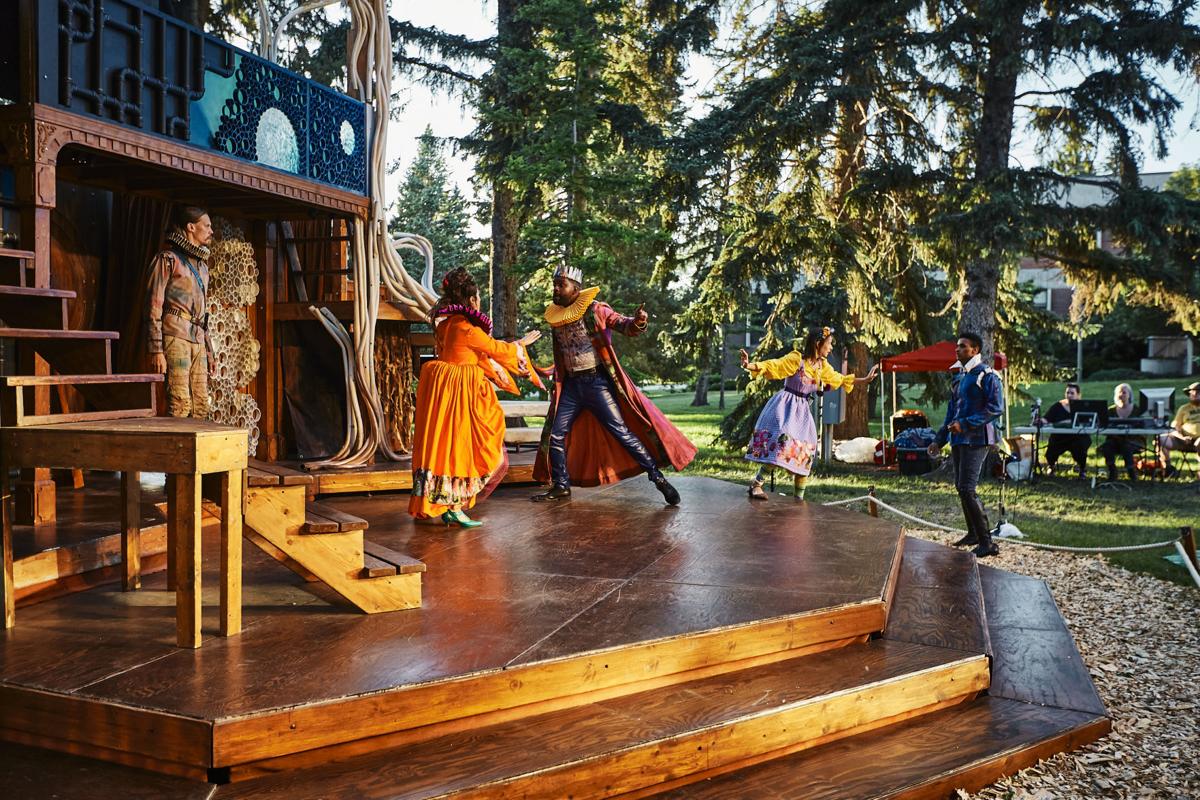 A quick guide to some arts and cultural events around the Missoula area in the week ahead.
River City Roots Festival
(Friday-Saturday, Aug. 27-28)
The 15th annual street party has returned, with live bands on stage in front of crowds on West Main Street. The rootsy lineup is headlined by blues guitarist Super Chikan on Friday and the Lil Smokies on Saturday.
The free music runs Friday and Saturday from 12:30 p.m. to 8:30 p.m. There's also the annual art market, drinks available for purchase, food trucks and more. See this week's preview for more information.
Shakespeare in the Parks
(Friday-Saturday, Aug. 27-28)
Montana's annual tour of the bard stops through the Flathead Reservation this weekend. In St. Ignatius, you can see the comedy, with a performance of "A Midsummer Night's Dream" at 6 p.m.Friday  in Good Ole Day Park. Or for a drama, check out "Cymbeline" in Charlo at 6 p.m. Saturday. The shows are free, bring a blanket or chair and picnic. The tour wraps up in Missoula with performances on the University of Montana Oval on Sept. 7-8.
Summertime High Tea with the Clay Studio
The Clay Studio of Missoula is throwing its annual summer fundraiser in person again this year.
As part of the entry fee, you get snacks by Marianne Forrest, Le Petit scones, a handmade cup and plate from Clay Studio artists, and beverages from Lake Missoula Tea Company. Tickets are $80 or $75 for members.
There's an online fundraiser, too, that's live as of Wednesday, and ends on Sunday, Aug. 29, at 6 p.m. MST.
Go to the claystudioofmissoula.org to check out the lineup and bid. The money helps support resident artist programs, which bring creators to Missoula to teach classes and help run the nonprofit studio.
Koby and Manic Bandit at the ZACC
Koby Silverman, a local electronic producer, will head into singer-songwriter mode for a performance at the ZACC Show Room with fellow scribe Manic Bandit. Doors open at 7 p.m., the music starts at 7:30 p.m. It runs $10.
Jeff Troxel Jazz Quartet at Stave & Hoop
A group of Missoula jazz veterans will play the Stave and Hoop speakeasy. The lineup is Jeff Troxel (guitar), Tommy Sciple (bass), David Morgenroth (piano) and Rob Tapper (trombone). All are teachers at the University of Montana School of Music.
The show starts at 8 p.m., after which each table runs $5. Stave and Hoop is located downstairs in the alley between Liquid Planet and Office City on West Broadway.
'Terminal Moraine' at UM
Michael Murphy, a University of Montana media arts professor, collaborated remotely with Roisin O'Gorman, of the University College Cork in Ireland for this audio and video installation.
The two found common ground, as she was researching death and dying, while he was interested in Mary Shelley's "Frankenstein." The work is being exhibited here in Missoula and online with the CARPA7 Conference, "Elastic Writing in Research," according to their artist statement.
The work lasts 15 minutes. Viewings are Aug. 26-30, Sept. 1 and 3 at 11 a.m.-2 p.m., and Aug. 27, 31 and Sept. 2 from 7-9 p.m. in McGill Hall 121.