My family history has been split between forests and trees.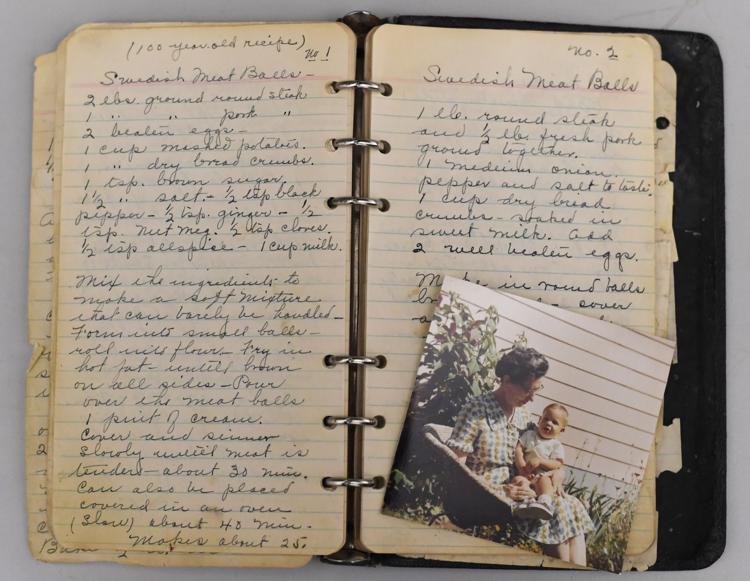 On my mother's side, my great grandmother Bertha Downer was a cook for a logging camp. I remember her as a tiny woman with remarkably strong hands. My mother recalls how all the loggers cleaned up their language around her, knowing she both baked their apple pies for breakfast and graded their loads of logs in the afternoon.
And I remember a family reunion in Nampa, Idaho, that filled a city park. A group of great-uncles set up a projector and showed 8-millimeter movies of the family logging mills. The trucks running into the Downer Mill above Arrow Rock Dam were fully loaded with just five or six giant Douglas fir trunks. The same trucks at the Livingston mill needed 20 or 30 lodgepole pines to make a load. Why did we ever leave Idaho for Montana, the uncles wondered.
My father's grandfather got off the boat from Norway in 1906 and joined his relations in Minnesota. But the landscape that gave us the legend of Paul Bunyan had also collapsed after harvesting 68 billion board-feet of pine forest in Minnesota alone. Grandpa Syversen quickly tired of spending his time dynamiting tree stumps on the logged-over "farmland." So he packed up the family again and moved somewhere he'd never have to bother with a tree –Circle, Montana. There, he busted sod and cattle, surviving the winters by scavenging coal that fell along the railroad line bordering his homestead.
Four generations later, I look at a timber industry confronting an identity crisis. Evergreens cover every one of Missoula's five valleys. Today, my state produces less than 2 percent of the lumber consumed in the United States every year. I grew up downstream from the world's largest plywood mill in Bonner, Montana. Yet the biggest private timberland owner in Montana closed two of its five mills this summer after announcing it couldn't find enough wood.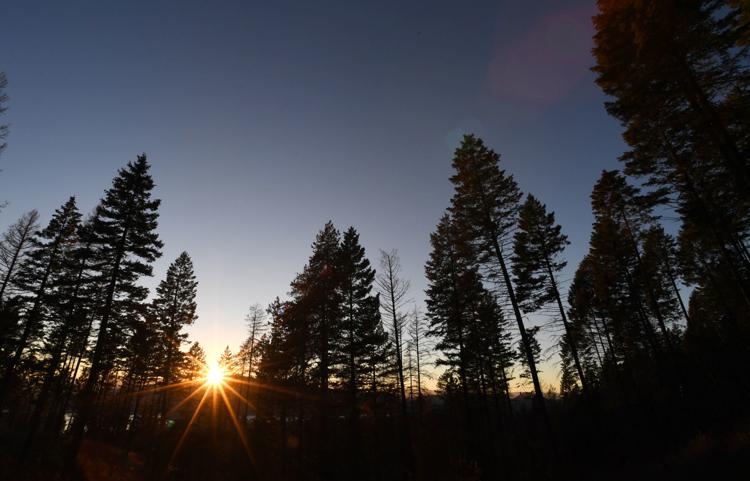 Like any business, the timber industry follows rules and laws. But over the 20th century, its financial rules grew far apart from the laws written by its customers. The result was damaged landscapes, desolated logging towns and deeply divided families of tree cutters and tree huggers.
As 2016 heads to a close, Congress has a pile of new proposals aimed at releasing more federal timber to sawmills. All struggle with a central question: What is a fair way for private industry to profit from public assets?
The question matters because we've answered it a number of ways in the past and rued the results. Montana's logging industry got its start in 1862 providing the Gold Rush miners with wood to support their shafts and fire their smelters, logged from forests taken at gunpoint from the Native Americans who claimed first possession. Woodhawks cut all the trees for miles along the Missouri to feed steamboat boilers. Congress dithered for decades on how to manage Western timberlands. It wasn't until 1891 that President Benjamin Harrison signed the Forest Reserve Act, declaring the federal government's intent to protect its own property.
Big mines needed railroads, and the U.S. government gave title to millions of acres of forest to railroad companies as incentive to build lines across the state. Those acres became the industrial timberland piggybanks of companies that would eventually become Plum Creek Timber Co. and Weyerhaeuser Corp.
Montana's timber industry stayed relatively sleepy until World War II. According to University of Montana forest economist Alan McQuillan, the young Forest Service found itself actively kept out of the timber supply because private-land timber companies in the Pacific Northwest didn't want competition from the federal estate. They were in their own vicious cycle, cutting an unregulated tree supply so fast the price of lumber was perpetually depressed.
The Anaconda Company drove much of Montana's pre-war logging activity, cutting over the Blackfoot River drainage between 1900 and 1930. It sought heartwood beams for its mine tunnels and railroad ties. The "slabwood" leftovers were stacked in piles 10 feet high on the playing field next to Bonner School to be burned as firewood in the winter.
Victorious American troops returned to a homeland that had spent the previous decade in the Great Depression and hadn't built many new houses. Now blessed with the world's only remaining industrial superpower, we got busy making stuff.
That's why Great-Grandmother Bertha pulled up the cook stove and moved to Livingston. To do its part serving this economic rising tide, the U.S. Forest Service looked for ways to boost lumber production for the housing market. Sawmills sprouted in Dillon and Darby and Deer Lodge – all places that had never been considered viable timber country compared to the wood baskets of the Pacific Coast or the Southeast.
The only way the business penciled out was if the Forest Service made lots of national forest trees available, and chipped in more to build the roads necessary to truck those trees to town. Federal timber harvest went from about 2 billion board-feet a year to 10 billion between 1952 and 1962. Montana supplied about a tenth of that total.
And in one generation, from roughly 1960 to 1990, Montanans so reshaped their forests that the industry blew itself to pieces. The next 30 years has been all about figuring out what to do with the pieces we have left.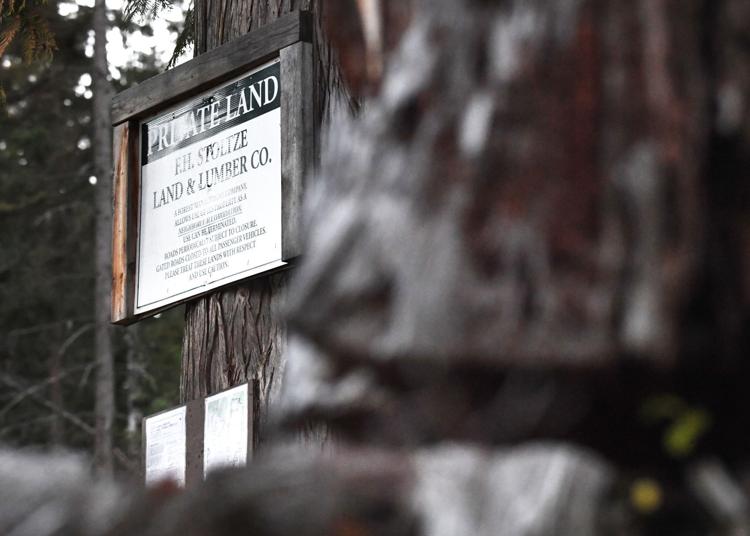 Forests stand on an awkward line between farming and mining.
If you consider trees as crops, then you plan from seedling to 2-by-4. That can take anywhere from 20 years in the fertile, rain-soaked flatlands of Alabama to 200 years on the arid mountainsides of Montana. Either way, it's far tougher than growing wheat or corn.
You have free articles remaining.
Or you can look at trees like miner assays a gold deposit. You count the size of every trunk on every acre, estimate the potential 2-by-4s and sheets of plywood, and design a milling system that turns those assets into dollars in the most efficient way.
For the first part of Montana's post-war timber boom, we sort of split the difference. The Forest Service offered billions of board-feet of wood from the federal estate for sale. On the side, it provided an extremely effective firefighting force and a cooperative research arm to boost production. Outside of Sula, you can still find the terraces where Forest Service engineers stepped the hillsides in an effort to generate plantation-style wood lots.
But as the industry consolidated in the 1960s, another force came into play: fiduciary responsibility to shareholders. Multi-state timber corporations like Champion-International started "accelerated old-growth liquidation" of the oldest private timberland. They operated on the economically reasonable assertion that a mature tree was no longer a growing investment, and therefore was worth more cut down than upright. That provided wood for the mills and space for growing new trees. Champion called it "sustainable yield."
At the same time, people inside the Forest Service grew uncomfortable with the agency's all-timber focus. President Theodore Roosevelt had established the Forest Service in 1905 as a check on unrestrained consumption of the nation's land bank. Its founding missions were to provide water supplies, wildlife habitat and recreation, as well as serve the national lumber demand.
These contrary mandates collided in the 1970s. That's when Congress asked scholars at the University of Montana to team with Forest Service leaders to examine the industry-centric use of federal land. And it's when industry leaders launched plans to log their best private lands in 20 years, to make as much money as possible before laws, aging mill infrastructure and angry citizens shut them down.
This all played out on an industrial schedule. The Forest Service slashed Montana's allowable cut from a billion board-feet a year to barely a third that amount. But private timber harvests zoomed from 370 million board-feet to 625 million in the same period.
The 1970s also saw the passage of President Richard Nixon's Endangered Species Act, the Arab Oil Embargo and unemployment rising from 5.1 percent to 9 percent. By 1981, interest rates of 20 percent were killing the housing industry. Champion, which had a five-year capital expansion plan worth $3.1 billion, told Institutional Investor magazine it planned to raise 70 percent of that internally – essentially by converting its old-growth trees into cash.
In the mid-1980s, the public grew increasingly aware of the ecological devastation of the private old-growth lands. Montana sawmills were caught in the middle. The Great Log Haul of 1988 sent 300 trucks loaded with a million board-feet of lumber from Libby to log-strapped Darby. It didn't help. The Darby mill closed the following year. And in 1993, one year longer than planned, Champion sold its world's-largest Bonner mill to Stimson Lumber Co. and left the state, putting 600 workers out of jobs. Starved for wood, Stimson dwindled for a decade and closed for good in 2007.
Champion sold its 867,000 acres of industrial timberland to Plum Creek in the same deal for $260 million. Plum Creek in 1999 transformed itself from a timber company to a real estate investment trust. That new financial structure allowed it to greatly expand its land holdings, which jumped from 2.4 million acres to 6.4 million nationwide by 2004. It also began closing its less-profitable mills across Montana as it focused on getting the highest and best use from its acreage.
It was equally willing to log land or sell it for vacation homes, at one point getting in a fight with Missoula County over whether it could consider its logging roads as driveways. By the end of 2010, Plum Creek sold a third of its Montana holdings in the $490 million Montana Legacy Project and dissolved the rest of itself in a sale to Weyerhaeuser last February.
Besides Weyerhaeuser's three mills in Flathead County, six timber companies in Montana operate seven large mills. Only one, F.H.Stoltze Land and Lumber –owns its own timberland. The other five buy logs on the open market. About 80 percent of that comes from private landowners or the state of Montana. Less than two-tenths of their supply comes from Forest Service sales.
Those mills profess to operate very differently than the giants like Weyerhaeuser. They declare loyalty to the communities where they're based, which means they're willing to take a lower profit in order to keep shifts employed and trucks rolling.
They've also been politically active, pioneering stewardship contracting deals that allow the Forest Service to essentially barter commercial timber for restoration work in the woods. In many cases, this has hired local people to tear out and revegetate the logging roads their parents built a generation ago.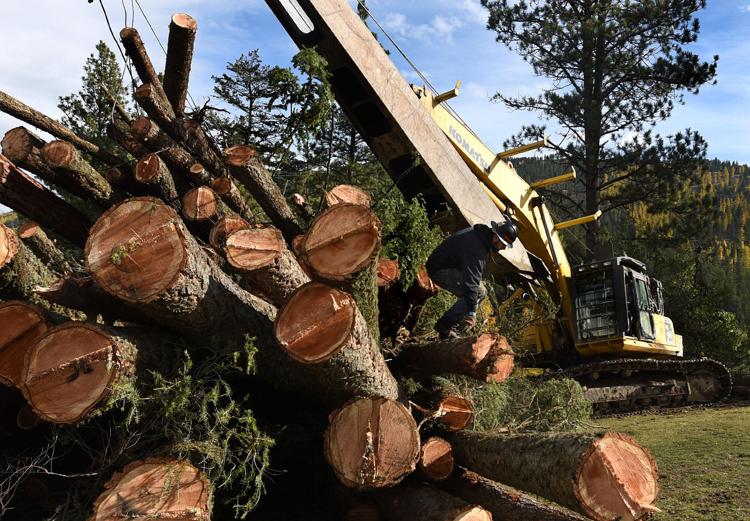 But they're running out of wood too. Montana's private industrial timberlands will need at least another couple of decades to produce marketable trees after the high-grading of the 1970s and '80s. That leaves everyone looking at the National Forests.
And what about the business reality of the situation? Is Montana wood any more special to the building industry than Montana beef is to McDonalds' hamburgers? When I buy a 2-by-4 at Home Depot, does it matter if it's from Montana or Washington or Alabama? Or British Columbia?
Banishment from the national forests would doom many Montana timber towns to welfare status, according to advocates in the wood-products industry. But if they're dependent on access to public timber, isn't that another form of welfare? Does my family's tradition of working in the woods entitle it to public subsidy, especially if the commercial market finds Montana's wood products uncompetitive? Does rescuing Montana's timber industry justify rewriting some of the nation's bedrock environmental protections, changing access to its court system, and spending millions of its tax dollars?
How can we have our trees and our forests too?