Fresh from a two-day break in his first season as a wildland firefighter, Trenton Johnson was about to begin his first initial attack on a fire when disaster struck.
The 19-year-old Missoula man had just finished a two-week deployment mopping up a fire in Utah for Grayback Forestry Inc., an Oregon-based business with a firefighting contract to the U.S. Forest Service. His 20-person ground crew had been split in half to help with a rash of small forest fires around Missoula following last weekend's lightning storm. Ten went to the Bitterroot National Forest. Johnson headed north to Seeley Lake, assigned to a lightning strike on Rice Ridge near Florence Lake. The half-acre fire didn't even have a name when he arrived Wednesday afternoon.
Johnson had graduated from Hellgate High School in 2016 as captain of his lacrosse team and member of the National Honor Society. He was a sophomore attending Montana State University when he started his first season fighting forest fires.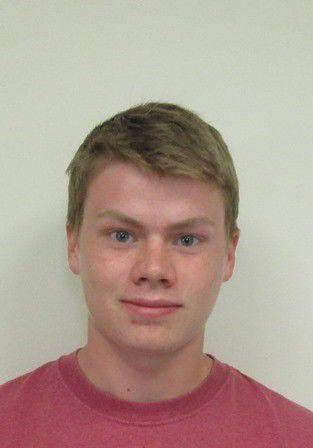 A Forest Service ground crew had scratched out a preliminary containment line around the burning timber on Wednesday before the Grayback crew arrived about 3:30 p.m. Everyone pulled together to assess the scene and work out a strategy to keep the flames from spreading. They went through the four-step protocol of setting up a lookout, establishing communications, picking escape routes if fire conditions got radical and reviewing general safety precautions.
As a first-year wildland firefighter, Johnson had been through a 40-hour training course followed by a day of field exercises. While he was a rookie, the combined team had more than the required number of experienced members on the line. Johnson and the others with less field-time used Pulaskis, shovels and hoes to scratch undergrowth away from mineral soil, blocking the fire's ability to spread to new fuel. More qualified teammates used chainsaws to cut away larger trees. A helicopter dropped buckets of water from overhead.
"It was as fast as a lightning bolt," Grayback President Michael Wheelock said Thursday. "They just heard a crack and that was it. Three of them were able to get out of the way, and Trenton didn't."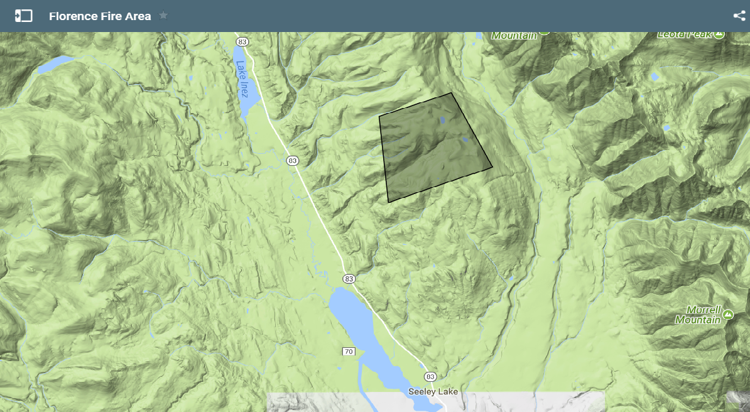 A burning tree near the meeting point broke apart and fell toward the group of four, which included Johnson's crew boss. Johnson was the only one hit. He was still alive when they reached the evacuation site for a helicopter airlift to St. Patrick Hospital, but died soon after reaching Missoula about 5 p.m. Wednesday.
Along with transportation accidents and heart attacks, falling snags are the leading cause of death among wildland firefighters. Wheelock said he had just held a review with his crew supervisors about snag threats.
"You just have to be heads up all the time," Wheelock said. "Lot of times, you never even see them. It's smoky and you don't even know they're there. Every tree is different in the forest — how rotten it is, how far along it is, how much of it is burning, how long it's been burning."
In addition to Grayback's own review, the Forest Service and U.S. Occupational Safety and Health Administration will investigate the incident. Results of those examinations could take up to a year, and will be added to "lessons learned" and safety protocols for future firefighting operations.
Grayback officials met with family members and investigators Thursday morning. The private contractor works with state and federal firefighting services on fire suppression, emergency services and prescribed fire operations. Its headquarters is in Merlin, Oregon, with three additional Oregon bases as well as one in Missoula.
Johnson's death drew memorials from officials throughout Montana on Thursday. Lolo National Forest Supervisor Tim Garcia noted that the family had deep connections to the agency.
"This is a heart-wrenching loss of life and Trenton leaves behind many friends and family members who are feeling this profound loss right now," Garcia said in an email statement Thursday. "This loss is rippling across the Lolo National Forest this morning and is most keenly felt on the Seeley Lake Ranger District, where Trenton's sister works as a Forest Service employee."
"This is a tragic day for Missoula and all of Montana as we mourn the loss of firefighter Trenton Johnson," Sen. Jon Tester wrote in an email statement Thursday morning. "His bravery and sacrifice will not be forgotten. This is a sobering reminder that every day firefighters put their lives on the line to protect ours. Sharla and I send our thoughts to Mr. Johnson's family and friends, and we pray for comfort and healing during this difficult time."
You have free articles remaining.
Johnson's Hellgate Knights lacrosse team won the state championship all four years, and Johnson earned second-team All State honors his senior year after winning the championship game.
"He was my favorite player that I ever coached," said Kevin Flynn, a former Hellgate lacrosse coach. "He started for us all four years, and we won the state title all four years. He made varsity as a freshman and came to every game of his career, so he played more games than any other player for Hellgate."
Flynn said he started working with Johnson in sixth grade.
"He was one of those goofy, gangly, non-athletic kids that found something he could get good at," Flynn said. "He turned into a great player, a great teammate and a captain for us. He was well-liked by everybody."
There are always cliques that form on sports teams, Flynn said, but Johnson was a friend to everybody.
"He was the least divisive player I ever had," Flynn said. "He played with everybody. He wasn't in it for the accolades. He was the glue that held everyone together."
Current Hellgate lacrosse coach Patrick Small said he didn't know Johnson well, but met him during a firefighting training.
"I noticed him wearing a Hellgate lacrosse shirt in our training," Small said. "We were just talking for a bit. It seemed like from what I knew, he seemed like a great kid. He always had a smile on his face. He was young still. He seemed to have his life together. He was starting a new job and he seemed very happy. He seemed like a mature kid with a good life ahead of him."
Johnson was the son of Martin and Dawn Johnson. His senior year, he earned an Academic All-State Award and was a qualifier for the Business Professionals Award. He earned a Premier Scholarship to Montana State University and was a member of the National Honor Society. Flynn said Johnson was attending MSU with a slew of his old high school teammates.
"Firefighters dedicate their lives each day to ensure the safety of our communities," Gov. Steve Bullock said in an email statement. "Lisa and I send our deepest condolences to the family, friends, and colleagues of firefighter Trenton Johnson. He will forever be remembered as a brave man who exemplifies the courage and selflessness of all our first responders."
After Johnson was struck, the whole fire team disengaged from the scene. The Grayback firefighters returned to Missoula. Forest Service crews from the Lolo and Coconino national forests returned to Rice Ridge on Thursday to resume fighting the blaze. On the edge of the Bob Marshall Wilderness, the fire doesn't threaten any structures or private property.
Wheelock said word of Johnson's death has been relayed to all Grayback firecrews, 14 of which are currently deployed throughout the United States. This is not the first time for such an announcement. In 2008, seven Grayback firefighters died in a helicopter crash on the Iron 44 fire in northern California.
"We're bringing in a chaplain, the same one who went through it with us at Iron 44," Wheelock said. "All the crews have the option to disengage. Sometimes the best therapy is to keep working."
Johnson's family plans a memorial service on Saturday at 1 p.m. at the Missoula Alliance Church, followed by a reception.
"We all wear the same green and yellow," Wheelock said of the standard wildland firefighter's protective pants and workshirt. "When one falls, the whole community comes together."