Montana's two biggest federal players – the Forest Service and National Park Service – would see deep cuts and big changes under President Donald Trump's proposed fiscal 2018 budget.
The Department of Agriculture would absorb a 21 percent, $4.7 billion reduction. The Department of the Interior, headed by former Montana congressman Ryan Zinke, would see a 12 percent, $1.5 billion cut.
Trump's 62-page budget document does not provide detailed spending changes, but its narrative highlights certain priorities. Both departments commit to fully funding wildland firefighting through the Forest Service and Bureau of Land Management at 100 percent of their respective 10-year averages. That works out to $2.4 billion for the Forest Service, while BLM's figure was not specified.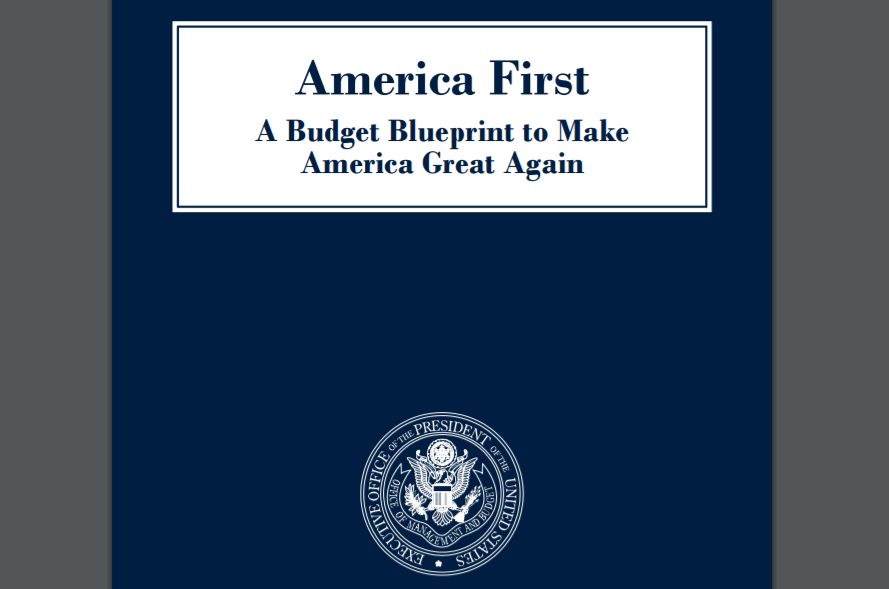 Both agencies would see reduced funding for new federal land acquisitions through the Land and Water Conservation Fund, a program that's been consistently supported by Montana's congressional delegation. The budget document was unclear whether the $120 million in offshore oil royalties that now go to LWCF would be diverted to other areas or shifted to maintaining and investing in existing parks, refuges and public lands.
The changes to the conservation fund drew widespread criticism from outdoors organizations in and around Montana. Backcountry Hunters and Anglers President Land Tawney in Missoula called the proposal "unacceptable."
"Our federal workers already are operating under anemic budgets that preclude investments necessary to enhancing public lands management and expanding front-line staff in our communities," Tawney wrote in an email on Thursday.
"President Trump's proposal sets them up for failure by denying them the tools they need to do their jobs and serve the American people. It also would erode proven success stories like the Land and Water Conservation Fund, which has done more than any other federal program to conserve important landscapes and expand public opportunities to access and enjoy them."
Elsewhere in the federal budget proposal, the Department of Transportation calls for Amtrak funding to be reduced for long-distance train services, "which have long been inefficient and incur the vast majority of Amtrak's operating losses."
That likely refers to the Empire Builder route through Montana, which passes under Glacier National Park's southern border. It would also eliminate the Essential Air Service to rural airports, saving $175 million, and take out $499 million from the TIGER discretionary grant program, which recently paid $4.5 million toward the Bitterroot Trail along Highway 93 between Missoula and Lolo. It would invest more than $1 billion at the Commerce Department's National Weather Service.
The Agriculture budget would also reduce funding for USDA statistical capabilities and Service Centers while encouraging "private sector conservation planning." It plans to save $95 million from the Rural Business and Cooperative Service and eliminates the International Food for Education program, stating it "lacks evidence that it is being effectively implemented to reduce food insecurity."
It would eliminate $498 million in duplicative USDA water and wastewater loans and grants, saying rural communities could be served by private-sector financing or other federal investments such as the EPA's state revolving funds. However, the EPA has its own budget slated for a 31 percent, $2.6 billion cut.
The Trump plan would cut the EPA budget by 31 percent, from $8.1 billion to $5.7 billion, resulting in the layoffs of 3,200 staffers.
"The president wants a smaller EPA. He thinks they overreach," said Office of Management and Budget Director Mick Mulvaney.
"More than 50 EPA programs" would be eliminated entirely, Mulvaney said. All of those were not immediately identified, but they include the EPA's environmental justice office; programs to help cities and states combat air pollution; and the EnergyStar program, which helps consumers reduce energy consumption and save money.
Of particular consequence to Montana is the plan to severely cut Superfund work. The network of mining and smelting-caused damage areas along the Clark Fork drainage in southwest Montana is considered collectively the largest Superfund site in the nation.
The plan would also discontinue funding for the Clean Power Plan. The Obama plan was an effort to regulate carbon dioxide emissions from power plants.
EPA officials at both the state level and the Region 8 office in Denver referred questions about specific Montana impacts of the cuts to EPA headquarters, which did not reply Thursday. Some have speculated that Region 8 itself might be eliminated.
In regards to what Zinke will have to work with, Trump's budget proposes allocating $11.6 billion to the Department of the Interior. Zinke's office said the budget eliminates duplicate programs for Abandoned Mine Land grants, National Heritage Areas and National Wildlife Refuge payments that overlap with other programs or that should be funded at the local level.
During a visit to Glacier National Park last week, Zinke pledged to tackle the National Park Service's $12.5 billion deferred maintenance backlog. The Interior budget states it will increase funding for deferred maintenance, but doesn't specify an amount. It also calls for unspecified cuts in current construction and major maintenance programs.
Coincidentally, Thursday morning's House Committee on Natural Resources federal lands subcommittee focused on infrastructure ideas for the Forest Service and National Park Service.
It featured testimony from Bozeman-based Property and Environmental Research Center Director Reed Watson, who suggested the park system pursue more privatized support. Watson recommended allowing private companies to manage parks as franchise owners, the same way chain restaurants or hotels are managed with strict brand guidelines.
"Some franchise parks could also be required to be financially self-sufficient, whether funds were acquired through user fees, partnerships, or donations," Watson said. "A franchise could give park units the flexibility to manage for local priorities as determined by on-the-ground managers, the protection and status provided by the national parks brand, and the incentives to meet visitors' desires at low cost."
Interior's U.S. Geological Survey would get more than $900 million for essential science programs, including research for sustainable energy development, satellite ground services and natural hazard risk reduction.
New money would support Interior's energy development programs on public lands and waters, including streamlining permitting processes and providing more industry access to public resources. Interior's budget would also get $1 billion more to invest in Western-state water resources, although that was not further defined.
Payment in Lieu of Taxes funding to counties would be reduced an unspecified amount through the Interior Department budget. However, there was no mention in the Agriculture Department's budget about PILT, although the Forest Service provides a much larger allocation of those federal assistance funds to local governments.
Testifying at the same subcommittee meeting as Watson, Idaho's Valley County Commissioner Gordon Cruickshank said PILT and the related Secure Rural Schools funding was essential to rural states with lots of federal land.
"(T)ogether SRS and PILT provide over 10 percent of my county's total operating budget," Cruickshank said. "When SRS payments to counties are reduced or the PILT program is not fully funded, as a county we have no choice but to cancel the construction of shovel-ready infrastructure projects, halt the development of new projects and reduce our workforce."