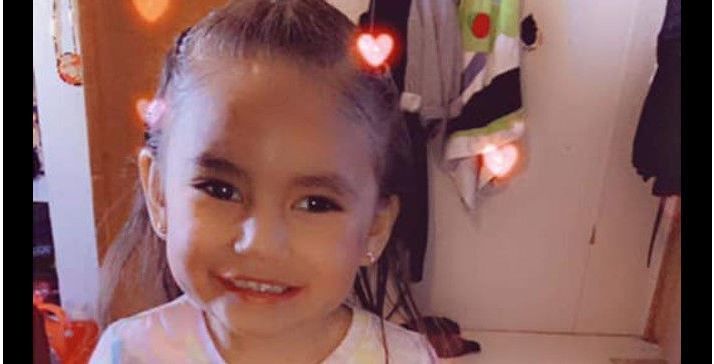 Two people pleaded not guilty Wednesday after being charged in connection with the disappearance of 3-year-old Arden Pepion from the Blackfeet Reservation. 
HaHaax Vielle and Kimberly Higgins appeared in Blackfeet Tribal Court on Wednesday afternoon. On June 3, arrest warrants and charges were signed and filed into the Blackfeet Tribal Court for Vielle and Higgins, according to publicly available Blackfeet Tribal Court documents that have been confirmed with the tribal court prosecutor's office.
Vielle has been charged with one count of negligent endangerment and one count of child neglect for failing to adequately supervise a toddler in potentially dangerous conditions, court documents said. 
The dangerous conditions in this case include Vielle allegedly being with Arden outside, at night and near a river.
Vielle's failure to notify authorities in a reasonable amount of time and leaving and returning to the scene is also part of the child neglect charge.
Higgins was charged with one count of accountability for failing to notify authorities in a reasonable amount of time after becoming aware that a young child was missing in dangerous conditions.
In a May 28 interview with the Missoulian, Vielle confirmed he was with Arden the night she went missing. The two of them had spent time together beforehand, he said, and on the evening of April 22 had gone to the Two Medicine area near Joe Show East to hang out and so he could practice shooting.
He noticed Arden was missing while he was reloading his gun, he said. After looking around, he saw footprints of hers leading toward the river starting about 40 to 50 yards from where the water was.
Vielle and his girlfriend, Higgins, searched for several hours, and then his girlfriend called law enforcement to report her disappearance, he said.
Bail was set at $600 for Vielle's child neglect charge and $1,000 for the negligent endangerment charge. Bail was set at $1,000 for Higgins' accountability charge.
The maximum sentence for a negligent endangerment charge is nine months of incarceration, and the child neglect charge carries a sentence of up to 15 days of incarceration. An accountability charge carries up to a maximum of one year of incarceration. 
The two posted bail on June 14.
Vielle and Higgins were represented by the Blackfeet Public Defenders Office. Their trial is scheduled for Sept. 15.