Daniel Grady, a 26-year-old charged with killing a woman in a drunken hit-and-run in Missoula earlier this year, was sent Friday to an addiction treatment center in Billings before he's gone on trial or even signed a plea deal.
The family of Rebecca Romero, the 22-year-old who had just graduated from the University of Montana before she was struck and killed, isn't so sure the trip for treatment will lead to justice.
"Becca was that person whose life was meant to help others,'' said Merced Romero, her father. "And she was killed by someone who didn't even care about himself."
Romero said his daughter had earned a bachelor's degree in wildlife biology a month before her death with a target of obtaining a game warden job. She had joined the National Guard in February, and would have been heading to basic training in early August — a trip she had delayed so she could work at a museum at the university.
Instead, Missoula police were called to Phillips Street in the city's Westside neighborhood at 2:26 a.m. June 17 to find Rebecca's lifeless body in the middle of the road. 
In the following hours, investigators traced their way to Grady's home by way of a broken headlight at the scene that matched his pickup, according to court documents. Although four people were in his vehicle at the time prosecutors believe Grady struck Romero, no one had reported the incident to police. 
To Romero's parents, who live in Stockton, California, she was a victim of a culture that coddles alcohol as much as she was the victim of a single person's drunken driving that night.  "Rebecca is another case of while this culture remains, it's going to continue,'' her father said.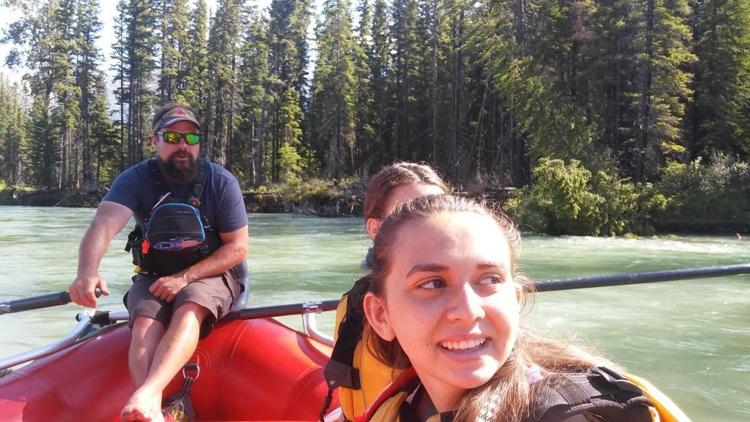 Montana's tolerance for drinking and driving is well documented in statistics gathered on highway traffic incidents. 
According to the National Highway Traffic Safety Administration, there were 0.35 alcohol-impaired driving fatalities across the country per 100 million vehicle miles traveled in 2016. That same year, Montana saw 0.67 alcohol-impaired driving fatalities per 100 million vehicle miles traveled, nearly double the national rate.
And that was actually an improvement from 2013, when there were 0.77 in Montana, compared to 0.34 nationwide. 
In its 2018 "Report to the Nation," Mothers Against Drunk Driving named Montana as the state with the nation's most ineffective drunk driving laws.
In August 2017, WalletHub published a report finding Montana was 40th in strictest drunk driving laws in a study that examined criminal penalties, minimum jail time (one day in Montana for first DUI), when a DUI becomes a felony (in Montana, the fourth), and additional penalties for higher blood-alcohol contents.
"One of the challenges is the alcohol is ingrained in Montana culture," said Col. Tom Butler, chief of the Montana Highway Patrol.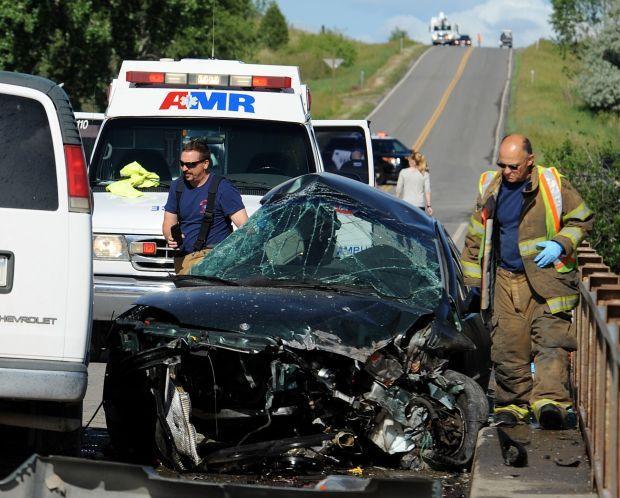 "In lots of cases in rural Montana, the restaurants or the local bar is the local center for town," he said. "All of the family events, there's always alcohol present at those. It's a difficult thing to change."
Montana's population is among the lowest in the country but is spread across the fourth largest state geographically, so drivers here often cover many miles in their commutes, Butler said.
He is encouraged, however, by the last four years of data that shows alcohol-related fatal crashes on the decline in Montana. As of Oct. 9, fatal crashes in which alcohol was a factor total 36 for the current year. That's compared to 55 at this time in 2016, and 37 in 2017. He credited this decline to alcohol monitoring programs like the 24/7, in which second-time offenders can be ordered by a judge to take twice-daily breath tests as a condition of release from jail ahead of trial. 
You have free articles remaining.
"I believe it's been a very effective tool for preventing repeat DUI offenders," he said.
Butler's optimism is bolstered by an upcoming DUI bill — a draft of which will be released next month — that is part of a package of bills to be brought to the 2019 Montana Legislature. He hopes it "will bring some further improvements on the situation we're dealing with." 
Locally, Missoula County's DUI fatality numbers have stayed relatively constant over the last 10 years. Seven people died in vehicle crashes in 2017 where an impaired driver was involved, compared to nine in 2008, eight in 2009 and eight in 2010. The number spiked in 2016, when 13 people were killed in an accident involving an impaired driver, according to the Missoula County DUI Task Force.
It was Father's Day when Merced and Donna Romero got a knock on their door in Stockton from local sheriff's deputies with news of their youngest daughter's death.
"You can't breathe," Donna Romero said. "Your head shuts off."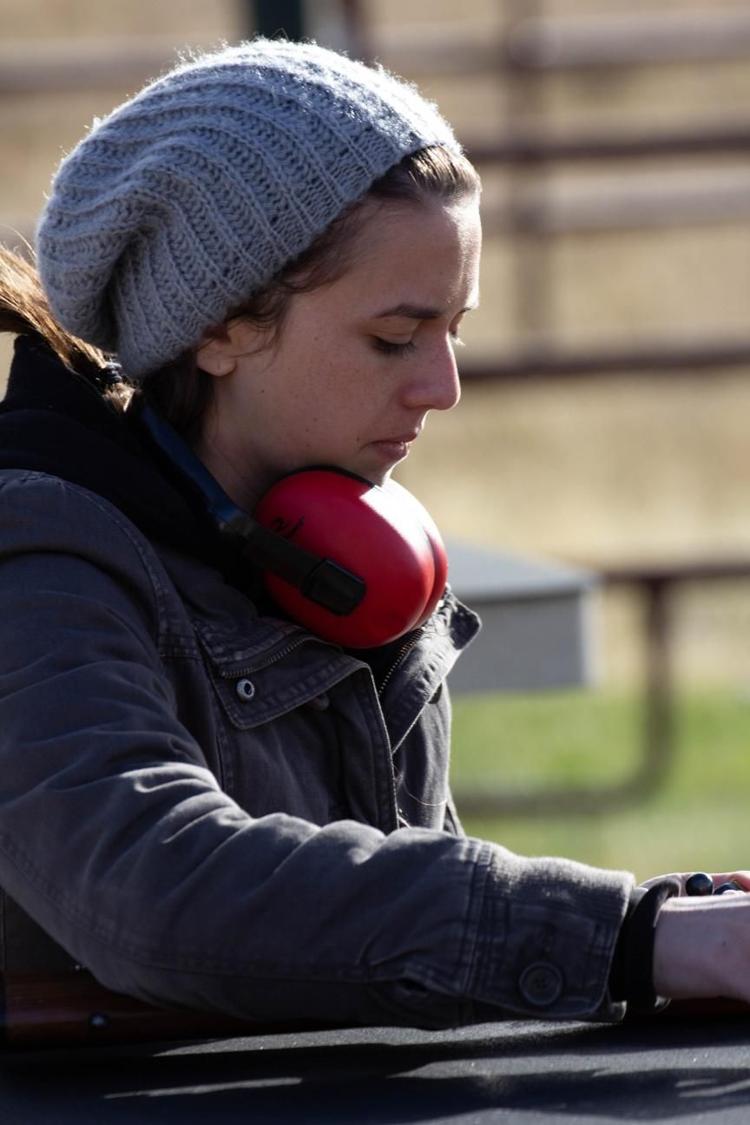 "The logical side hears everything that they're saying," Merced Romero said. "The emotional side is doing both a kind of streaming in your head, and trying to say no, this is not reality.
"All the things she was working toward, I don't want to say they were a waste, they're more unrealized. When she was killed she was in the middle of a big transition in her life."
Their daughter had not been a great student, her parents said, and struggled with the challenges of college, sometimes coupled with bouts of depression. She took classes she knew would be trying, but her goal was bigger than graduation.
"She was really all about helping others," Merced Romero said. "She had a lot of empathy for people that were kind of the underdogs. She always saw herself as one."
So it was especially empowering to Rebecca Romero and her parents when she developed a passion for wildlife biology and her work at the Wright Zoological Museum on campus, where she would learn the ways of wildlife protection. After an avalanche slid into Missoula's Rattlesnake neighborhood in 2014, Romero wanted to be able to help those in backcountry crises, so she became a certified first responder during one of her school vacations. 
She had become enmeshed in the Montana culture, primarily its relationship with the outdoors. Merced Romero said the news reports that followed her death and identified her as a Californian living in Montana seemed inappropriate. By then, she had become a Montanan who was from California.
"She did tons of stuff we were just proud of," Merced Romero said. "I think knowing how she viewed herself as someone that wasn't very important through high school and a lot of college time, there was just a lot of pride watching her discover she was a really big deal and she was somebody who others could rely on and she could offer her help."
It's been months since her daughter's death, but Donna Romero still feels the anger bubbling up. 
"There were four people in the car" that reportedly killed her daughter, she said. "At any time that night, one of those four people could have decided not to head down this road."
Court documents filed in the case show investigators found a spilled can of White Claw, an alcoholic seltzer, in the driver's seat of Grady's vehicle and were able to collect security footage of him from five different drinking establishments on the night of the Romero's death. 
The Romeros hope their daughter's death can raise awareness of the dangers posed by drinking and driving. But they worry that as more time passes and her story is no longer in the headlines, that awareness will fade.
And that, Merced Romero said, "makes it a tragedy all around.''