About 30 students and faculty gathered Friday outside University of Montana's Main Hall to protest planned cuts to the College of Humanities and Sciences.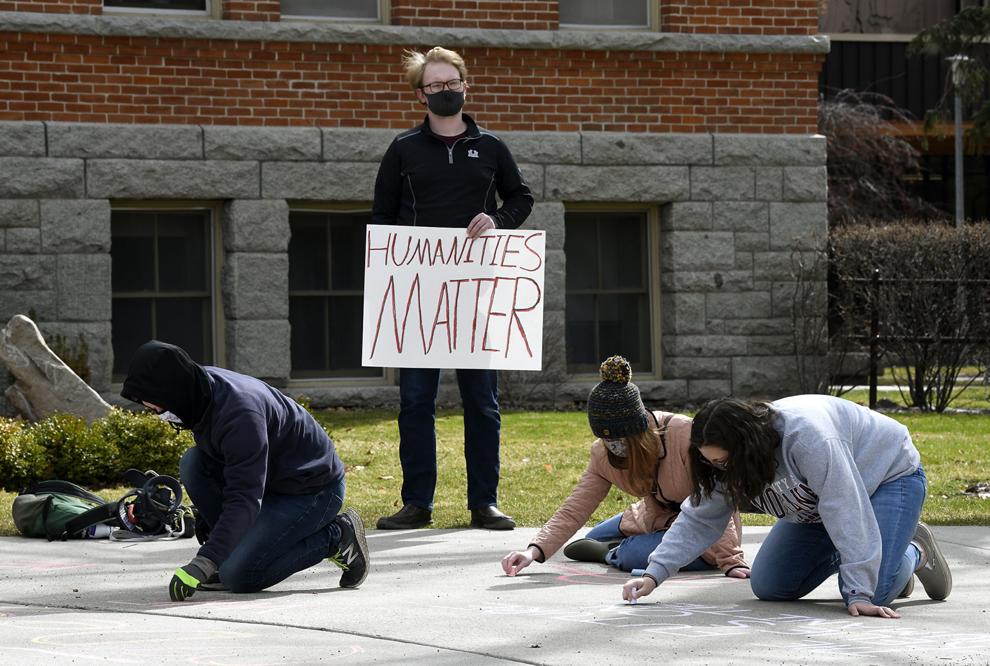 If the cuts are made, sophomore student Dylan Yonce wouldn't recommend anyone interested in the humanities consider UM, she said.
Yonce majors in history and loves her faculty and courses.
"If the history department was funded, this school would provide exactly the education I wanted," Yonce said.
University President Seth Bodnar came out to address the students standing outside Main Hall about an hour into the protest. As someone with a master's degree in economic and social history, he knows the value of studying the humanities, he said.
Bodnar gave a rough estimate that for the 2021-2022 academic year, 50% more students have applied and been admitted to UM than in all of 2018.
"I worry prospective students will see this and not know we're growing," Bodnar said.
Based on the university's investment per student credit hour, UM has increased its spending on students in the College of Humanities and Sciences by 70% in 2020 compared with 2010, Bodnar said. It is not yet known how much would be spent per student credit hour after the cuts are implemented.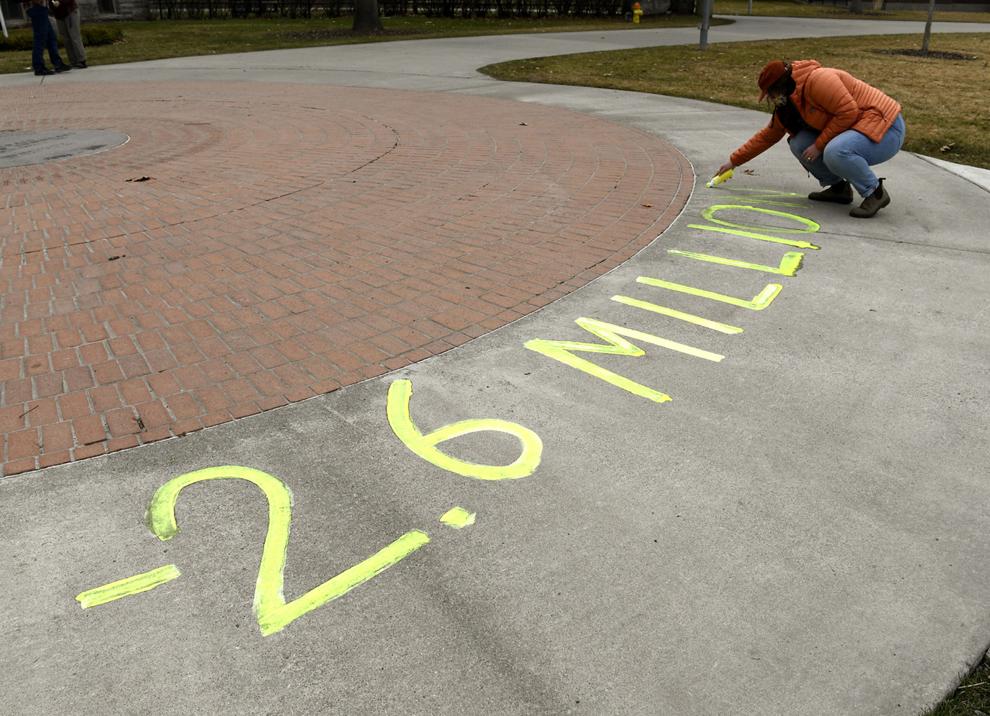 Junior Donna Arganbright said that increased spending has manifested as a reduction in faculty and electives. For the past few years Arganbright battled for her younger sister to go to UM for college rather than Montana State University. She is worried now there might not be that much of a program for her sister.
UM decided how to invest in its nine colleges based largely on three factors: number of students pursuing a major, student credit hours, and research activity, said Dave Kuntz, spokesperson for UM. While the College of Humanities and Sciences would see a budget reduction, other colleges would see a budget increase.
The budget plan reflects where the students are investing, which is guiding where the university is allocating resources, Kuntz said. If students take more courses at one of the colleges, funding will increase for that college, Kuntz said. The budget model is flexible and will be reassessed on an annual basis.
Kyle Volk, chair of the History Department, said he also doesn't want people to not come to the university because of these cuts. However, he is concerned for the future of his department. More often the university uses terms such as "interdisciplinary," which he said he is worried is just code for professors taking on classes outside their expertise.
He is also concerned the college will have less power to advocate for itself with the departure of its dean, Larry Hufford, he said. Hufford resigned at the beginning of March because of the planned budget cuts. Three associate deans now lead the college.
"I'm worried they won't be able to represent us as strongly as we need to be represented," Volk said.
Many of the details are unclear, including how the cuts will be implemented. However, Kuntz said regardless of the protest and the dean's resignation, the university is expected to make a decision on the proposed cuts by the fall.