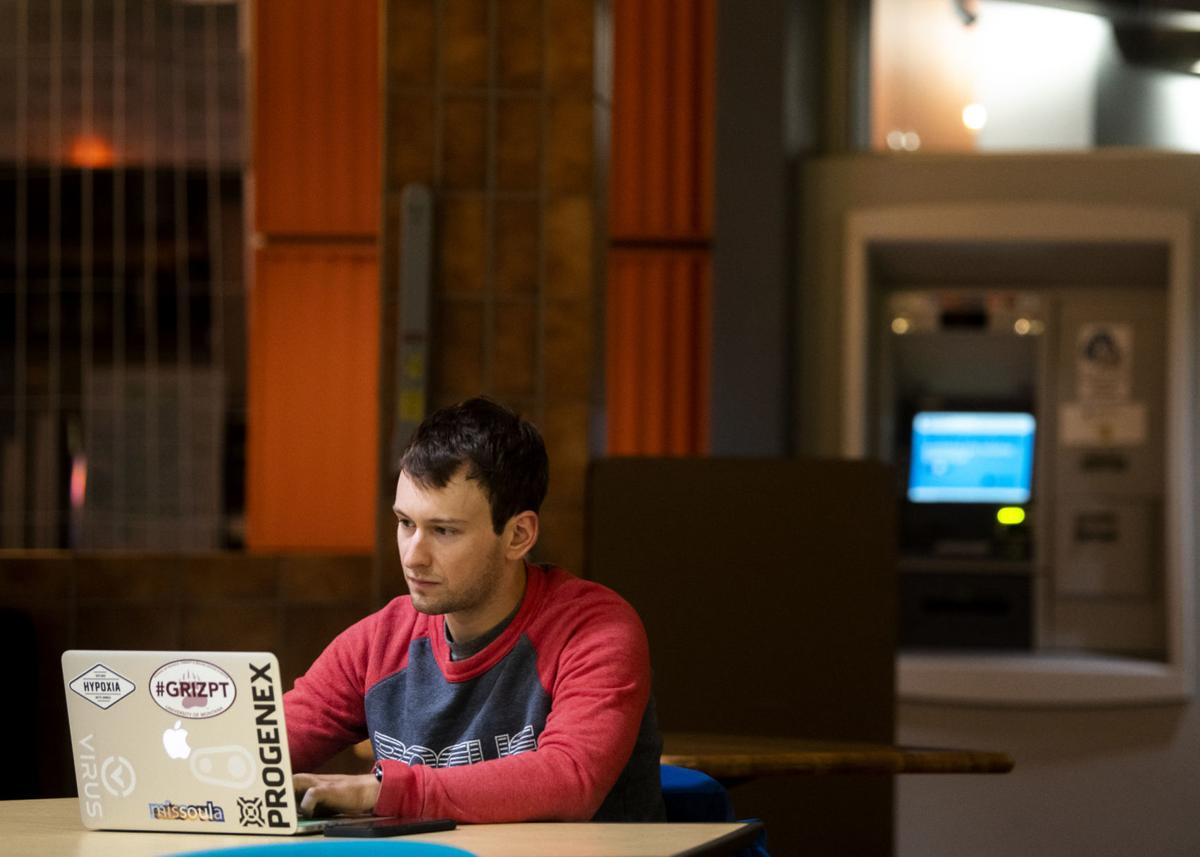 The University of Montana will not explicitly mandate face mask usage fall semester, a decision that includes not allowing professors to require masks in classrooms.
In developing its COVID-19 plan, the university decided against using language like "require" and "mandate" in regard to masks on campus, said UM spokesperson Paula Short. Instead, she said UM hopes to create a culture of mask-wearing and set clear expectations that masks should be worn in classroom settings.
Although UM won't punish anyone for not wearing masks, Short said, the expectation is clear: if you are in campus buildings or classrooms, you should be wearing a mask.
"Whenever you have a mandated action, that has to be accompanied with 'how do you enforce your mandate?' and 'what will you do for people who do not comply?'" Short said. "So, because we all want to have people wearing masks, we believe the better way to do that is to create the culture."
Ellen Leahy, director of the Missoula City-County Health Department, said she had never heard of a situation where someone in a professor's position could not require masks, unless the institution in question was making mask-wearing completely voluntary.
"The notion of not allowing someone to require masks in their environment is a new one to me," she said. "I've encountered only: masks will be mandated or masks will be voluntary."
Commenting in her position as a health official, she said the university was within its rights as an institution to require masks for everyone. She agreed the difficulty was enforcing that requirement.
"An institution can require people to wear masks. But then that institution must be in charge of enforcing that requirement," Leahy said.
In order to encourage masks, UM will provide students, staff and faculty with health kits at the beginning of the semester, Short said. A reusable cloth mask will be included in each kit. The university is also ordering several thousand single-use disposable masks to be placed around campus for visitors or students, faculty and staff who don't have their masks on them.
"We think the better approach is to create a culture of expectation, and then for people who are not able to wear a mask, to think about other mitigation," she said. Other mitigation, said Short, includes options like clear face shields and maintaining a social distance of six feet.
The university is making sure other measures are being taken to ensure student safety as well, like plexiglass installations in front of staff offices and workspaces, and classrooms maintaining social-distancing guidelines. That said, Short acknowledged masks are one of, if not the, most effective preventative measures.
Tuesday, the faculty union president said she would get back to the Missoulian on the issue, but the Missoulian did not receive a comment in time for this story. Students on campus were mixed in their reactions. Chris Dillon, 23, said he understood the tough spot UM was in.
"It's tough, I don't know if (the university) is wrong or right," Dillon said. "I totally understand people not wanting to (wear a mask), but with the increase in cases it's clear that we do need to be as safe as we can possibly be."
Dillon said, ultimately, he thought the university had to tread lightly when faced with the question of mandating masks.
"The university is just trying to appease the largest audience. They're not trying to make enemies," he said.
But a student working at The Market coffee shop in the UC told the Missoulian she didn't understand why UM wasn't mandating face masks.
"I'm not sure what their reason is behind it. I don't know if they're trying to give more freedom to students or something, but at some point it shouldn't matter about the freedoms, it should just matter if everyone's protected," said Grace Donnelly, a junior who has worked at the market for two years. "And because people are required to go to classes, it should just make sense (to require masks)."
Short said that mask-refusal was a big concern for her and the UM administration. In the case of refusal, she said a discussion would have to occur with the professor and student, where the student would be encouraged to reconsider the decision to not wear a face mask. Other mitigation techniques, like a face shield, would be offered to the student in place of a traditional face mask. In the end, though, the professor could not require the student to wear a mask.
"The faculty member will then have to think about, is physical distancing — the fact that they're at the front of the classroom and this student is more than six feet away — does that then create a space where (teaching) is still workable?" Short said.
When asked if a scenario in which UM explicitly required masks would ever arise, Short said she didn't know and said the question was better directed to legal counsel. She said the university's response will be continually adapting to the newest information.
Lucy France, legal counsel for the university, said the question was not one of legality, but policy.
"The decision 'requiring' or using other language to describe UM's expectations that people will wear masks in buildings or other confined spaces was not based on any particular legal grounds. It was a policy decision," she said in an email.
Ultimately, Short said, the discussion about masks is not an us-versus-them debate.
"We're all in resounding agreement about whether masks work and whether we should wear masks," she said. "It's one of those — probably 95% we're there, there's this 5% piece about mandating and enforcing that — but I don't want to let that 5% overshadow all of the things we're doing to proactively message and approach masks the way that we all agree."
UM is releasing its full COVID response plan Friday, July 10.
Concerned about COVID-19?
Sign up now to get the most recent coronavirus headlines and other important local and national news sent to your email inbox daily.