Déjà vu struck last week.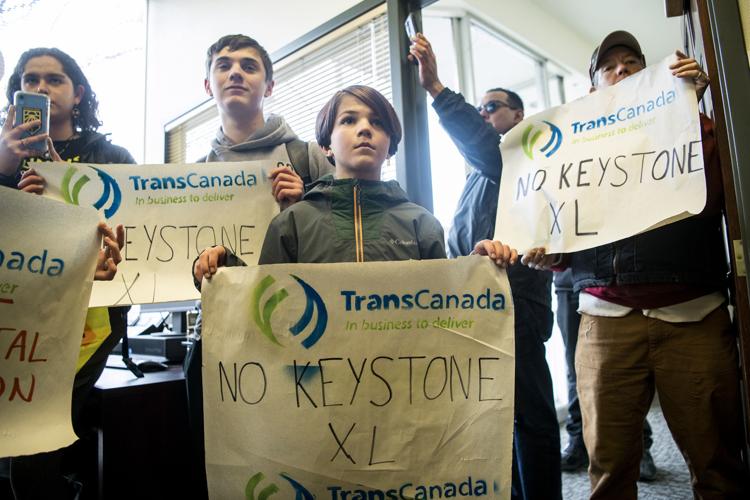 This time three years ago, I could glance from my homework over to social media and find, pretty quickly, a post from one of my classmates about the Dakota Access pipeline protests. Another pipeline — Keystone XL — now looms, and Missoula's students aren't confining their displeasure to social media.
Last Tuesday, about a dozen of them — mostly from UM, Hellgate High and Lewis and Clark Elementary — met up to protest the pipeline, under the banner of the Sunrise Movement environmental group.
Undeterred by both Montana senators' support for the pipeline, or a felony assault charge against one of their own leaders, they delivered a statement of opposition to U.S. Sen. Jon Tester's staff, then unfurled their banner in front of U.S. Sen. Steve Daines's closed doors. It remains to be seen whether Sunrise Movement — a key group behind the recent climate strikes — can sway either representative's stance on the Keystone XL pipeline. But the group's youngest participant, fifth-grader Mica Kantor, doesn't plan to back down. "I just want to keep protesting," he told me.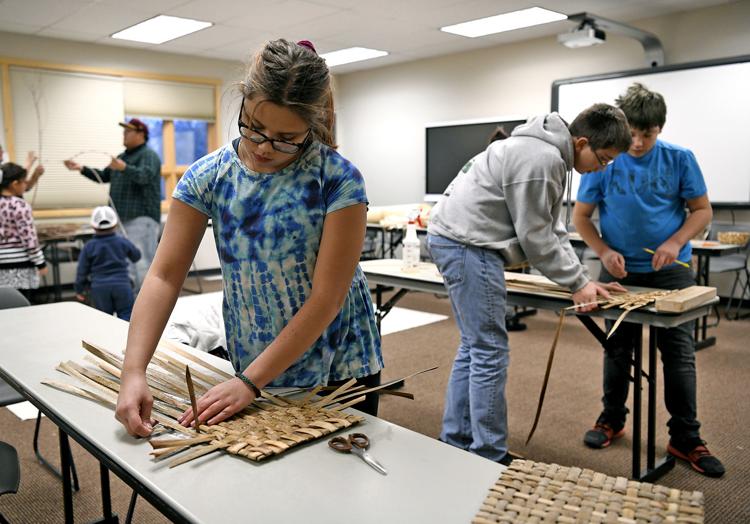 The environment and education had a different kind of intersection at Salish Kootenai College, where a new course, "Integrated Perspectives in Science for Educators," is teaching teachers how to include Native American ecological knowledge in their curriculum. I didn't stay at SKC's event long enough to weave a mat or spin cord from the fibers of the dogbane plant. But I did get some good hiking spots from Ronan 9th grader Josh Hoskinson, and I tried a piece of dried deer meat, some of which likely remains stuck between my teeth.
This has also been a busy month for Native education in Missoula, where Brad Hall is settling into his new job as tribal outreach coordinator at UM. Between advising Native students and building UM's ties with Tribal Colleges, it's "never a dull moment," he said. He hasn't had time to put up many decorations, aside from his three degrees from Montana State University–Bozeman.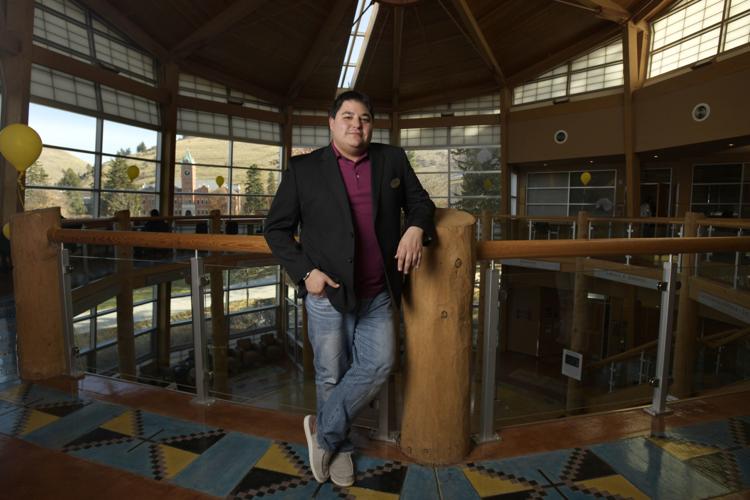 His loyalties may be tested this weekend, when UM football faces off against Montana State in the 119th Brawl of the Wild. The Griz will try to beat MSU's Bobcats for the first time since 2015. As game day approaches, the Missoulian's "Can the Cats" food drive bin is filling up nicely. But head coach Bobby Hauck says the team spirit has gone too far.
You have free articles remaining.
He told my colleague Frank Gogola "that the animosity and the bitterness around it is out of hand. It's to the point where I don't think it's healthy. It certainly isn't any fun."
Further heartburn this week came in the form of a tip, from UM vice president for enrollment and strategic communications Cathy Cole, that faculty should consult with her and/or spokesperson Paula Short before consulting with the media. She meant to withdraw that suggestion after feedback from Journalism School professor Jule Banville, but it slipped through to a list of recruitment tips, prompting an apology from Cole.
After the story ran, Banville told me she was satisfied with the outcome. "It was a clerical error that prompted everything else."
Whatever happens on the football field or with recruitment, don't expect any "big wins" in the ongoing trade war between the U.S. and China. That was the message of a panel Monday night, hosted by the Mansfield Center. Experts there said that even if the two nations reach some kind of an agreement on agricultural trade, Montana's farmers could return to find that their Canadian, Australian and Brazilian counterparts have taken their place.
The trade war hasn't been easy on China either, Nicole Ran, a graduate student at the Northwestern Polytechnical University in Xi'an, told me afterwards. "We hope they can reach a better resolution and negotiate more frequently," she said.
She was one of several visiting Chinese students at Monday night's Mansfield Center panel. "We have some new inspiration from the discussion," she said. "I'm really lucky to be here."
Stay current on the University of Montana and other higher education news in Montana with the Missoulian's weekly email, Under the M. This newsletter will land in your email box mostly on Tuesdays. Got a news tip? Want to hear more about something at UM? Missoula College? The Commissioner's Office? Shoot a note to patrick.reilly@missoulian.com. My colleague Matt Neuman has also started a newsletter on Missoula city and county government, which he entitled "Urban Scrawl" after much debate. Thank you for reading, and please sign up here if you'd like to subscribe.