I always fancied myself a morning person. And then I met Joy Knudsen.
Knudsen, the Break Espresso's bakery manager, was in the kitchen at 2 a.m. Monday, along with pastry chef River Aloia and assistant manager Teaha Moore, baking the first of more than 100 Thanksgiving pies. Deciding which of these to order for taste-testing purposes sparked a spirited newsroom debate before we settled on the justified national favorite, apple. Our editor Gwen Florio picked up the foot-wide, two-inch-deep confection Tuesday morning. As I write this mid-afternoon, a single, slender sliver remains.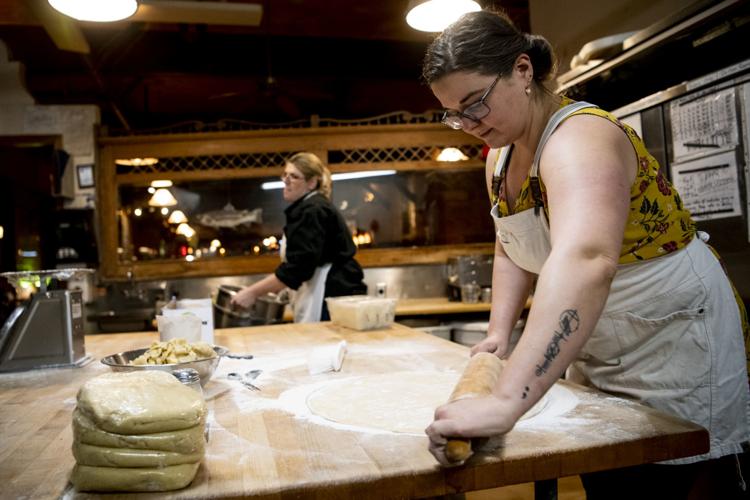 This past weekend was a constricted one for me and photographer Ben Allan Smith. We arrived at the Break 6 a.m. Monday — after getting back from the Flathead around 9 p.m. Friday on assignment with U.S. Attorney General Bill Barr. Barr visited Salish Kootenai College and the CSKT's tribal headquarters to announce a new initiative on missing and murdered indigenous women, then continued on to Kalispell to discuss meth with Northwest Montana law enforcement. In between the newsworthy bits, I found myself comparing Barr's entourage to those of the other Trump administration officials who have come through northwest Montana. Barr's motorcade was several cars longer than Interior Secretary Ryan Zinke's — as Ben and I learned the hard way when it blared past us on Highway 35. And apparently unlike even Vice President Mike Pence, he had a bomb-sniffing dog.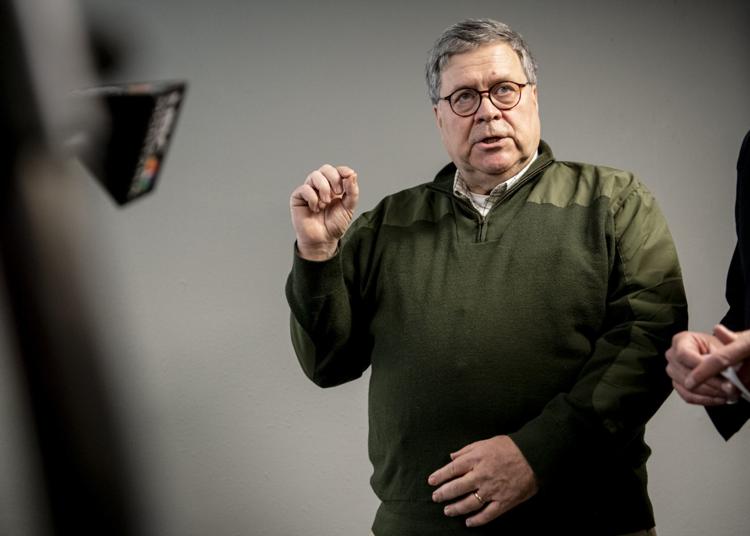 Native American issues also look to be making a gain on the University of Montana campus, where UM professor Heather Cahoon is working to establish an American Indian Governance and Policy Institute. She told my colleague Dave Erickson that she envisions it as a kind of Legislative Services Division for Montana's tribal nations.
In my absence last Thursday and Friday, Matt Neuman covered the latest Montana Board of Regents meeting. UM unveiled how it plans to spend some of the millions it saved from a debt restructuring, including new electricity generators and sprucing up its housing stock. And they approved a $6,400 raise and $500,000 deferred-compensation agreement for UM President Seth Bodnar. Neither has proven popular with letter writer Leonard Ormseth of Missoula, who wrote that it "smacks of the same corruption and greed we see every day on Wall Street."
You have free articles remaining.
I have yet to see any similar criticism of the $185,000 base salary, and thousands more in incentives, that head football coach Bobby Hauck receives. Perhaps that will change in the wake of Montana's brutal 48-14 loss to Montana State in last weekend's Brawl of the Wild. True to typical UM practice of late, Hauck "pivoted to the positive" afterwards, saying that "I'm glad both teams are in the playoffs."
If you're a print subscriber, you probably already have your Thanksgiving paper, where you can check out a story about a class on happiness at UM. With that, have a Happy Thanksgiving.
Stay current on the University of Montana and oth112619-mis-nws-underthemer higher education news in Montana with the Missoulian's weekly email, Under the M. This newsletter will land in your email box mostly on Tuesdays. Got a news tip? Want to hear more about something at UM? Missoula College? The Commissioner's Office? Shoot a note to patrick.reilly@missoulian.com. My colleague Matt Neuman has also started a newsletter on Missoula city and county government, which he entitled "Urban Scrawl" after much debate. Thank you for reading, and please sign up here if you'd like to subscribe.