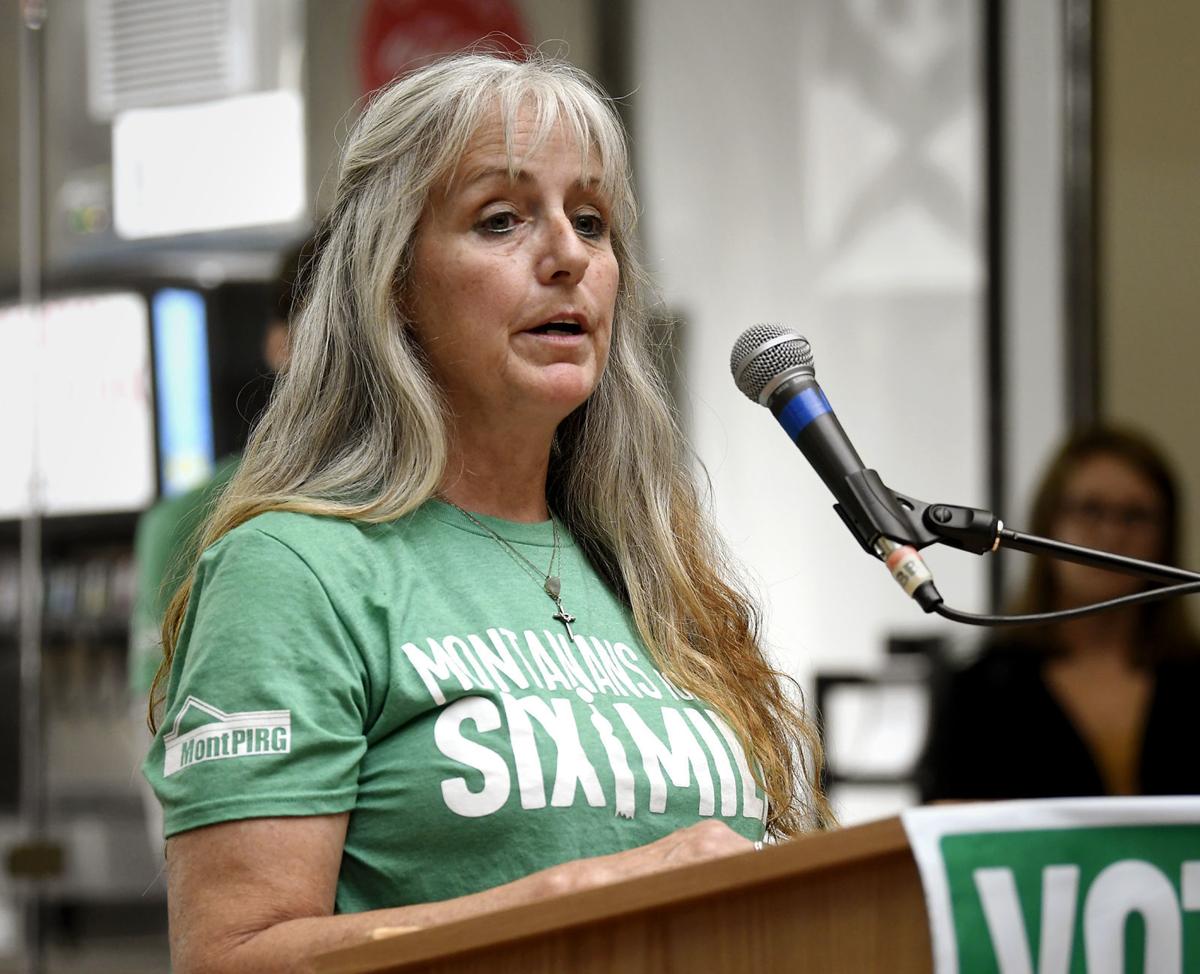 University of Montana deans and department heads have a month to plan for slimmed-down instructional budget targets.
A complex new budgeting method has churned out cuts for most of the University's departments. The budgets for the Global Humanities and Religions Department within the College of Humanities and Sciences, and the Material Sciences program within the College of Health Professions and Biomedical Sciences, were eliminated entirely.
A few programs saw increases, with the relatively small Women's, Gender and Sexuality Studies growing by 58 percent, and African-American Studies by 138 percent. Computer Science grew by 3 percent, Physical Therapy by 9 percent, Public and Community Health by 37 percent, Social Work by 7 percent, and Speech, Language and Hearing Sciences by 20 percent.
Paula Short, UM's communications director, linked these increases to the re-classification of faculty members who had previously been with other departments.
The College of Visual and Performing Arts, which drew a fierce show of support last week, emerged with a 13 percent cut. The Art and Theatre and Dance departments were each cut 14 percent, and the Music Department 13 percent.
Media Arts was not cut at all. The Journalism School, Native American Studies, Teaching and Learning, and Pharmacy Practice departments also saw no changes.
"Let there be no doubt, there are real budget cuts here," Provost Jon Harbor said. But he also emphasized that no staffing decisions have been made yet.
"In the academic affairs segment of the university, we have a goal of reducing our instructional staffing budget by $5 million," Harbor told reporters and others on Thursday. When fully implemented by summer 2021, the budget targets will close that gap, he said.
In a press release, UM President Seth Bodnar noted the school's falling enrollment, and stated that "while our overall budget detailed in this plan is smaller, our per-student investment in instruction is higher in every school and college than it was a decade ago."
Fall enrollment figures announced last week showed UM's enrollment below 11,000 for the first time in a quarter-century.
The university has spent much of the past year seeking solutions to its fiscal ills. In April, a draft report proposed eliminating 50 faculty positions over the course of three years. That report cited input from deans, along with cost and enrollment data. Harbor said that in response to input from students, faculty and staff, the university adopted a more nuanced method.
It determined the student credit hour-to-faculty ratio from 2009-13, then determined how much money would be needed to meet that same ratio in fiscal year 2018. About $38 million was actually budgeted for instruction last fiscal year, but the university determined that only about $29 million was needed to hit the 2009-2013 student-faculty ratio.
Since this represented a $9 million drop, and the university was only aiming to cut $5 million, $4 million was distributed among the departments as "strategic investments" for teaching.
The students, faculty and staff involved in the process "did not want to see simple numbers driving a set of decisions," Harbor said. "They wanted to see a much more strategic approach, used to make sure we were looking carefully at the future success of the university. "We are now asking the groups of people who know our programs best, which is the faculty in the units, to make their plans," Harbor said. He also noted that departments had several options, including eliminating or consolidating classes and seeking outside funding, in meeting their targets.
"There are many mechanisms to come up with those dollars," agreed Mark Pershouse, an associate professor in the Department of Biomedical and Pharmaceutical Sciences and a member of the Faculty Senate.
If and when it comes to reducing faculty, he said that "there's hope there were … people planning to retire. If not, the decisions become much more difficult" — and lengthy, given the process required to remove tenured faculty.
His colleagues around campus are already gauging the budget goals' impact.
School of Music Director Maxine Ramey said that her school's 13 percent reduction is "the level of cuts we expected last spring." In a sharp turnaround from last week's worries about UM arts funding, she expects that the school's programs, degrees and accreditations will stay intact.
"Normal attrition is going to help us out" in meeting the reduced budget, she predicted, while joint degrees and mergers might deliver quality programming at reduced cost. "This just shows that we're team players with Main Hall, and we're pleased."
Dean Reed Humphrey is also taking the new targets in stride.
The college he leads — Health Professions and Biomedical Sciences — took an 8 percent cut. Of its five departments, Biomedical and Pharmaceutical Sciences was reduced, while the Material Sciences program was eliminated entirely.
Even so, "I think the budget targets are consistent with the academic targets for my post-baccalaureate programs, so I'm pretty comfortable with that," he said. While he thinks that his college will need to join the rest of the University in trimming costs and improving efficiency, "I don't really anticipate any significant impact for us."
Like Ramey, Humphrey identified normal faculty attrition as one way for his College to meet its targets. He also plans to take a closer look at the accounting for interdisciplinary programs, where he said faculty may spend much of their time teaching in other departments.
Overall, he appreciated the surgical, data-driven approach to the budget. "We have gone through four years of varying discussion about dissolution of programs and departments. This administration is taking a different tack."
The College of Humanities and Sciences' budget is set to drop from $19.7 million to $15.8 million — the largest decline of any college, by percentage or amount. That includes the elimination of Global Humanities and Religions' $274,000 budget, a decision that Harbor attributed to "very low levels of majors."
In an emailed statement, Dean Jenny McNulty acknowledged that enrollment had dipped amid broad skepticism of liberal arts degrees. "While we understand the directive to meet our budget targets set by the Provost and are working creatively to meet these targets, we are experiencing a great loss — not only the future loss of courses, programs and people, but also a loss of the idea of a liberal arts education as something of value."
While the college will face challenges in meeting its budget targets, she predicted that, "as trends change and as we reimagine ourselves, we will be stronger."
Student leaders, meanwhile, stressed the importance of continued involvement in the budgeting process, rather than offer comments on specific changes. "I'm really glad that we're sitting down with the administration," said Mariah Welch, vice president of the Associated Students of the University of Montana.
The group's president, Alex Butler, said that "I just hope that we have continued communication of what's expected of these cuts. Students want to be aware."
Both Butler and Welch were among the speakers at an afternoon event calling for renewal of the 6-mill levy, a statewide education-funding measure that's up for renewal this year. They and the event's other speakers described its importance for mitigating costs to students. Harbor, however, said it was a "completely separate issue" from the budget targets.