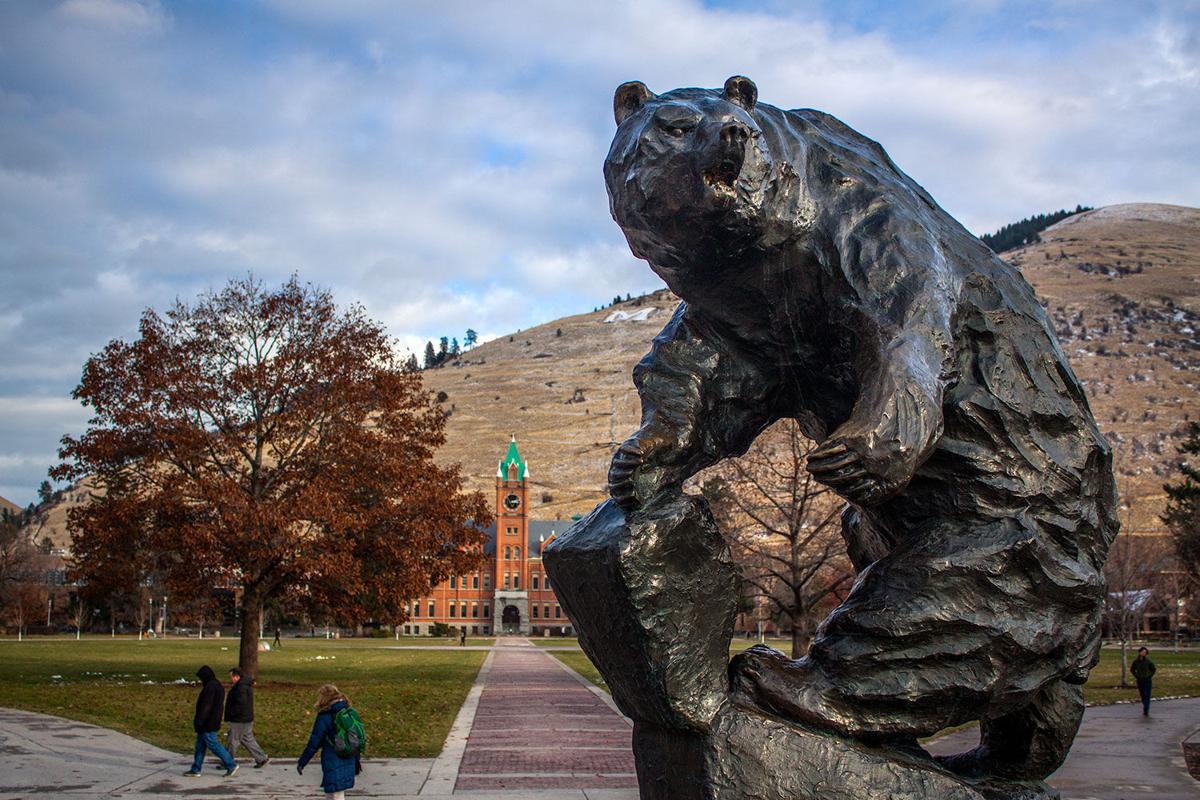 The University of Montana expects to have millions more per year to invest in on-campus improvements, thanks to a $142 million bond issue and debt restructuring.
Paul Lasiter, UM's vice president for administration and finance, announced the transaction via email Tuesday. He said by reducing annual payments on UM's roughly $100 million debt load, the transaction would generate "significant cash flow savings through lower debt payments in the coming years. We will use this cash flow savings and the new funds we raise to strategically invest in growth and in our students' success."
Fiscal health has long been a concern at UM, which has seen a 33.5% enrollment drop since 2011. Last year, the university's administration released slimmed-down budget targets for several colleges and departments.
But university administrators have recently spotlighted some positive developments, including an increase in freshman class size and a reduced structural deficit. In a July filing with the University System's Board of Regents, the university indicated about $106 million of existing indebtedness. Moody's Investors Service currently rates UM's credit quality as "Aa3 stable."
Earlier this summer, the Board of Regents approved a plan to restructure most of that debt. UM implemented it on Aug. 21 by launching the sale of $142 million worth of new bonds.
The proceeds from the sale will cover about $92 million worth of existing bonds and other debt. The Board of Regents will also issue $13.185 million worth of bonds in exchange for the same amount of bonds issued in 2017.
In effect, UM is trading older debt for newer debt. By doing so, it aims to take advantage of current financial markets' extremely low borrowing costs. For each of the last five fiscal years, UM has paid between $13 million and $16 million on debt service. It had expected to spend between $14.1 million and $15.5 million each fiscal year through 2024, and up to $11.9 million each year after that.
But with the new bonds, UM expects to spend just $4.4 million on debt service in fiscal year 2020, $8.1 million in fiscal year 2021 and about $8.7 million each subsequent fiscal year through 2050.
Lasiter wrote that reducing debt payments in this way "will allow us to raise new funds to invest in the physical infrastructure of our University, to improve our students' curricular and co-curricular experiences, to create operational efficiencies, and to reduce energy costs while improving our conservation efforts."
According to the bond issue's preliminary official statement, proceeds from the bonds will fund capital improvements, including "renewal and renovation of existing student housing, dining and recreational facilities, deferred maintenance projects, and plant upgrades expected to result in significant energy cost savings."
Lasiter did not specify further what the bond proceeds or future debt savings might pay for, stating in an email that it would be inappropriate at this stage in the process. A small UM delegation, including President Seth Bodnar and two business students, will travel to New York City Sept. 5 to finalize the transaction.