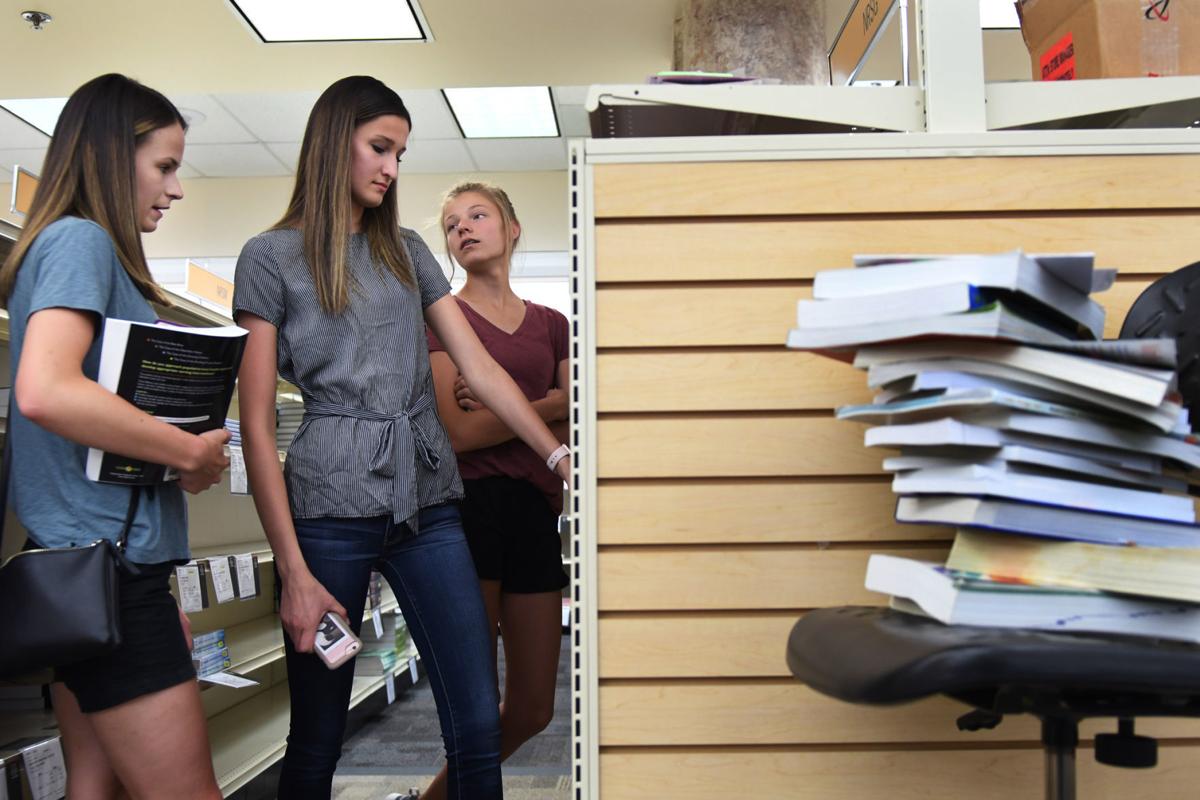 The amount of student loan debt University of Montana undergraduates carry has dropped 8 percent from 2016 to 2017, according to data from UM.
In 2016, students who borrowed money graduated with $24,000 of debt, said Holly Wright, program manager at the UM Financial Education Program. In 2017, she said the number had decreased to $22,000.
The portion of students who are borrowing money also dropped from 62 percent to 59 percent over the same period, Wright said.
"Campus has done a lot to try to reach out to the incoming class to make sure they have at least some baseline knowledge about the big financial decisions they're making," Wright said.
Wednesday, the Financial Education Program counted its 3,000th appointment after opening its doors in 2014. The office also meets with prospective students and alumni in addition to current students.
Brian French, executive director of the Office for Student Success, said it's hard to account for all the variables that contribute to student debt. UM's education program affects it, he said, but so do sick grandparents and broken-down cars.
At the same time, French said the Montana University System has made student financial education a priority.
"It's incredibly hard to keep student borrowing trends moving in the right direction," French said.
The cost of public higher education continues to increase across the country, but the growth in grant aid for students hasn't kept up with the growth in tuition and fees, according to a 2017 report from College Board. Founded in 1900, College Board describes itself as a not-for-profit organization created to expand access to higher education.
The same report noted annual education borrowing fell in 2016-17 for the sixth consecutive year.
Tyler Trevor, deputy commissioner for budget and planning in the Montana Office of the Commissioner of Higher Education, counted the average debt for UM students who borrow money at $27,507, or roughly the national average. It's slightly higher than UM's figure, but Trevor also said the figure can be counted different ways.
The amount is less than the $28,129 an undergraduate from Montana State University borrows to earn a degree, according to the Commissioner's Office.
However, Trevor noted that roughly four out of 10 undergraduates walk away with a degree from a Montana flagship and no loans at all. Additionally, he said the average loan at UM drops to $17,000 when it's spread across all undergraduate students, both those who take out loans and those who do not.
You have free articles remaining.
"We're not an outlier," Trevor said of Montana.
Data from the Commissioner's Office show tuition costs at doctoral institutions in 15 states across the region. The highest cost is in Colorado at $12,557, and the lowest is in Wyoming at $5,217. The average is $9,054, a couple of thousand dollars more than tuition of $7,071 on average at Montana's flagships, according to the data.
But tuition is just a portion of the overall cost of attendance, Trevor said. Other costs include room and board, transportation, books and supplies, and other living expenses, bringing the total amount necessary for one year to $18,000 or $20,000 at one of the flagships, he said.
Wednesday, LendEDU released a report about average student debt by state, with Montana ranking 27th. The company offers financial products for students, but a Chronicle of Higher Education investigation showed it fell short of its claim to "create transparency" in the markets to help students. The company created a fictitious student loan expert that doled out advice — written by various authors — at a for-profit LendEDU affiliate but did not disclose the business relationship or the fact the expert wasn't a real person, according to the Chronicle.
Deputy Commissioner Trevor noted he approaches national data that aren't sourced from the federal government and standardized with skepticism.
"There's 10 ways 'til Tuesday why they can have this wrong," Trevor said.
At UM, Wright said a high percentage of students are eligible for Pell grants — or come from families with lower incomes — and they may need more hands-on assistance with financial aid. For example, she said they may come from families who only bought used cars from relatives and never went through the lending process.
Generally, they need some baseline financial knowledge.
"They're a brand-new adult and they haven't made big financial decisions before," Wright said.
In the best cases, she said a student who visits with the Financial Education Program figures out it's possible to pay for higher education without loans. For instance, a student might be eligible for a grant plus a veteran or Native American tuition waiver.
She said the office advises students to avoid excess debt on the front end, and then also helps them understand the best way to repay their loans.
"We want to prevent the problem and then help the problem that's already in place," Wright said.
Currently, she said some 10 percent of UM students default on their student loans, and she has a goal to decrease that number as well. Wright currently is the only staff member in her office; she used to work with a program coordinator, but she said a reduction in grant funding means the office hasn't been able to keep that position.
"I do have one intern I'm currently training with the plan to structure a robust peer education program with additional interns so we can expand the services we offer to patrons in the UM community," Wright said in an email.