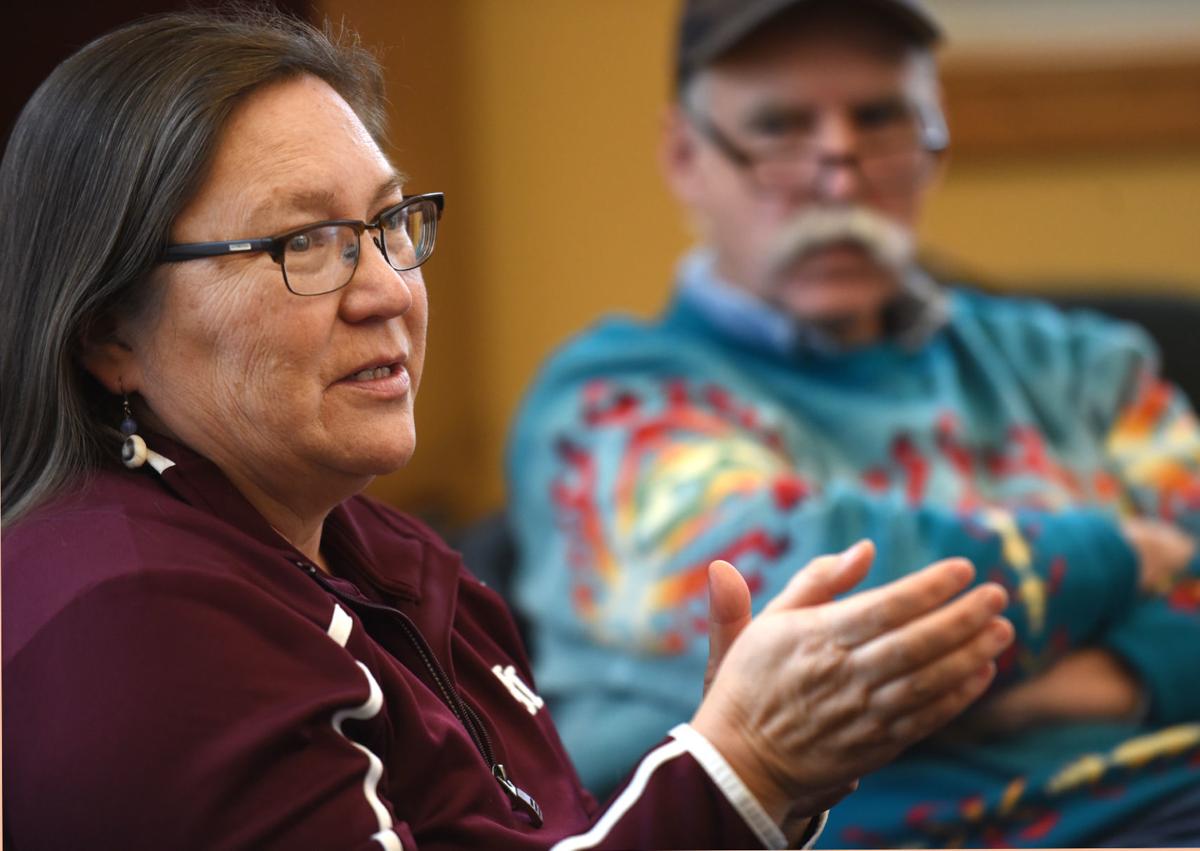 University of Montana students interested in using centuries of ecological stewardship knowledge of Indigenous people to address sustainability issues can now earn a certificate in the subject.
The new certificate, Indigenous Knowledge and Environmental Sustainability, is a 12-credit program made up of classes already offered at UM in addition to a required internship in the field.
Rosalyn LaPier, an environmental studies professor and faculty mentor for the new certificate, said gaining the certificate will be invaluable to anyone hoping to work in environmental stewardship in the West.
"Any job you get in the Rocky Mountain West doing this kind of work, you're going to be working with Indigenous people and the biodiversity that Indigenous people maintained for centuries," said LaPier, who is Blackfeet and Métis. "Whether it is directly working with tribes or for an NGO (non-governmental organization), this knowledge can be used to solve 21st century problems."
The certificate requires only one specific classroom course, Traditional Ecological Knowledge of Indigenous Peoples, as well as a native plant stewardship and ethnobotany internship. The rest of the credits are fulfilled with mentor-approved electives in the environmental sustainability and Indigenous knowledge fields.
LaPier said while the certificate is aimed at undergraduates, she expects there to be significant interest from local community members who want to gain certification in the field for professional reasons, or simply because it is valuable knowledge for maintaining property and the local landscape.
"With it being just 12 credits, it's possible to space this out over a year, and take one class in the fall, two classes in the spring and an internship in the summer, for example, and have it done," she said. "Many students who have already taken one or two of the classes can also be grandfathered into it, and fulfill the other needed requirements for it."
Marilyn Marler, UM's natural lands manager, biologist and one of Missoula's statehouse representatives, co-teaches the ethnobotany stewardship internship. She said the program is a success story in UM's effort to offer more cross-discipline degrees and certificates and allows students of any major to easily add this certificate to their portfolio.
"I was talking with a young woman the other day, an exchange student from Germany, who is interested in Indigenous perspectives and really interested in ethnobotany, but she's just coming here for one academic year," Marler said. "Having the certificate will make this host of classes more visible, but it's also something that is attainable in a short amount of time."
LaPier said the courses focus on studying how Indigenous peoples are restoring Native landscapes and returning to traditional food systems, as well as strengthening traditional ecological knowledge of long-term land-use sustainability.
Get local news delivered to your inbox!
Subscribe to our Daily Headlines newsletter.