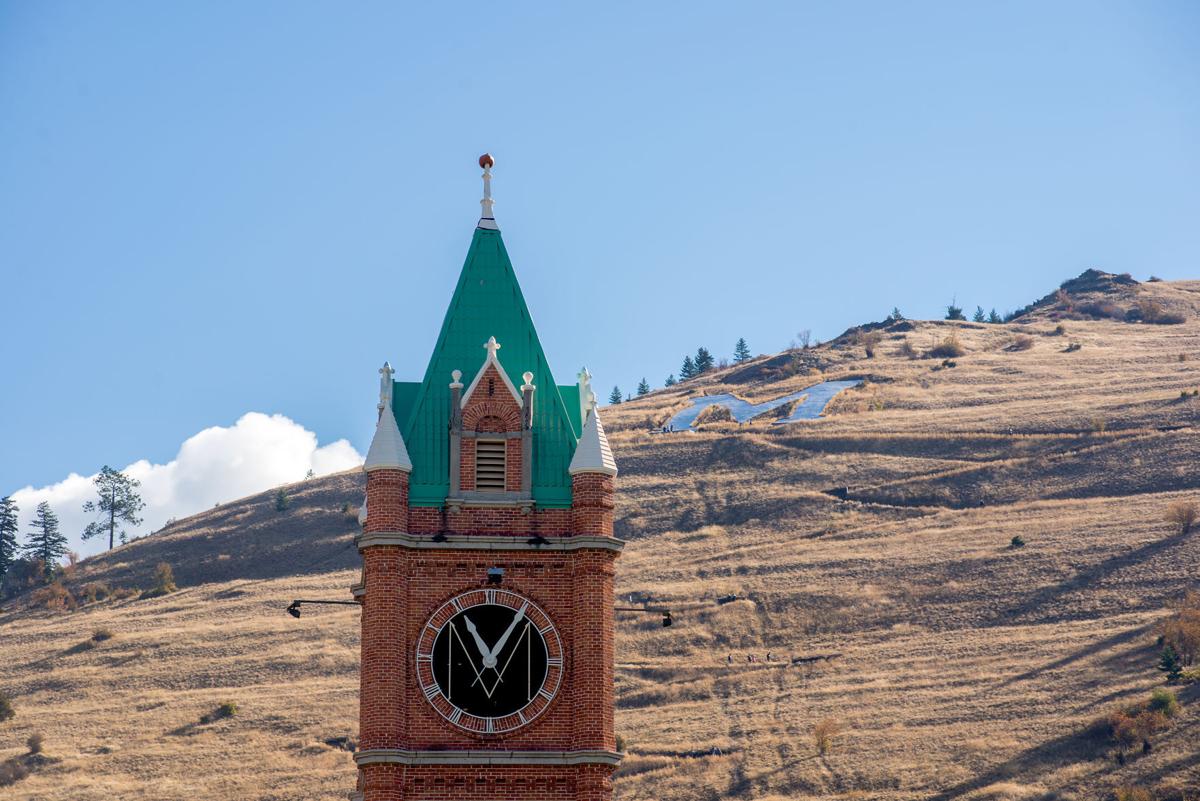 A research center at the University of Montana is brokering answers to contemporary questions about the federal Americans with Disabilities Act of 1990.
The UM Rural Institute for Inclusive Communities is also helping UM law students become sensitive to disability issues regardless of the type of law they practice, said Martin Blair, executive director of the institute.
Last week, Blair discussed three research projects the institute recruited UM law students to tackle as part of a collaboration with the Rocky Mountain ADA Technical Assistance Center in Colorado Springs, Colorado. He said the questions come from the region, but the answers can have national implications.
For example, UM law student Joshua Thornton examined whether the ADA applies to vacation rental properties such as those listed on VRBO and Airbnb. Earlier this month, the Los Angeles Times cited the study in a story about travelers with mobility issues.
The projects give students the chance to do professional work before they enter the workforce, and they also give them the opportunity to broaden the legal understanding of the ADA and disability policy.
Blair and the UM Rural Institute have had a longstanding relationship with the center, which provides technical assistance to organizations in six states, Montana, Colorado, North Dakota, South Dakota, Utah and Wyoming.
As part of an effort to provide "rapid research reports," Blair said the center contacts UM for help answering ADA questions. He said the research, which law students conduct within 60 to 90 days, does not result in a legal opinion, but it offers a review of relevant cases and discussion forums.
"Our students compiled and summarized information that is often spread out and sometimes contradictory," Blair said in a statement from UM. "Better understanding of disability policy results from compiling current information from reliable sources into a user-friendly resource."
In addition to the question about vacation properties, UM also helped evaluate the prevalence of "drive-by" lawsuits for arguably minor ADA violations in six states of the Rocky Mountain region. UM also helped with a compilation of resources for people with disabilities.
"This collaboration focuses on improving knowledge about how the ADA assures equality of opportunity, full participation, independent living and economic self-sufficiency for individuals with disabilities," said UM in the news release.
Blair also said the collaboration benefits the legal community into the future. Regardless of the type of law they practice, he said UM law students who participate will be more in tune with disability issues and the ADA.
"If they've had some experience with disability in their training, they're much more likely to be sensitive to or sympathetic to the needs of individuals with disabilities," Blair said.
In the project about vacation rentals, Thornton investigated at what point a private residence becomes a place of business that must adhere to the Americans with Disabilities Act. Blair said the question is relevant in this part of the country because of the prevalence of tourism.
Thornton, a Juris Doctor candidate for 2020 in the UM Alexander Blewett III School of Law, found few if any court cases that were relevant, but he evaluated a lot of popular media and policy work that had been in newspaper stories, Blair said.
"He found vacation properties are subject to ADA, but only if they have more than five rooms for rent," said the news release from UM.
Blair said the UM institute recruits students from the law school who have an interest in the particular topic, and then hires them to find the answers. "If they're smart and good writers, which they always are, they do the research for us."
Lillian Alvernaz, a UM law school graduate and Indigenous Justice Legal Fellow at the Montana ACLU, took on the question about "drive-by" lawsuits. She said she was interested in the intersection of the ADA and Native American issues, and the project gave her the opportunity to dive into related research.
She said her findings caused her some worry. On the one hand, she said it was good to see businesses being held accountable for accessibility requirements.
However, Alvernaz said in some cases, small businesses had to shut down because of an inability to defend against a claim. She said some never even had the opportunity to fix the problem before getting sued.
"In my research, it didn't look like it was a last resort," Alvernaz said of a lawsuit. "It looked like it was the first resort."
The research paper — written by her and edited by Blair — notes it is difficult to determine whether the rise of litigation related to ADA violations is a result of longstanding issues in a community or "drive-by" lawsuits. However, the research found that without a doubt, litigation is on the increase in Utah and Colorado, and "serial plaintiffs" are making allegations.
"It is true that using these lawsuits may be an unwelcome 'enforcement stick,' but it is also true that they prompt compliance action that was originally called for in the 1990 passage of the Americans with Disabilities Act," said the report.
Alvernaz said the responsibilities she took on for the project required her to use some of the skills she employs as a legal fellow with the Montana ACLU, such as time management and the ability to build relationships.
She also said people have recommended she connect with Blair for research she's conducting in her actual profession, and she hopes other people seek his expertise as well. She's looking at the needs of Native American students with disabilities in public schools, and her training with the Rural Institute helped.
"I'm glad to have a little bit of an understanding of the ADA," Alvernaz said.
Abbey Eckstein, in her last year of law school, worked a couple of years ago to compile and summarize a list of disability-related resources in the region. In an email, she said she has an adult brother with autism, which gives her a unique and personal perspective on the topic.
In its news release, UM noted the Rocky Mountain ADA Center currently uses Eckstein's work to help people with disabilities and their advocates in six states. Eckstein said the project opened her eyes to an important need.
"The research I did helped me realize the importance of equal access to the legal system for all members of society," Eckstein said in an email. "Legal representation can be difficult to find and can be expensive.
"I admire attorneys who specialize in disability law or do pro bono work, as they help those members of society who are especially at risk."
Blair said the Rural Institute doesn't have any current "rapid research" projects underway, but those that have been completed have offered students an experience similar to the one they will encounter in their careers. They have deadlines, milestones, a client expecting a professional product, and they're working on a question of import in the region.