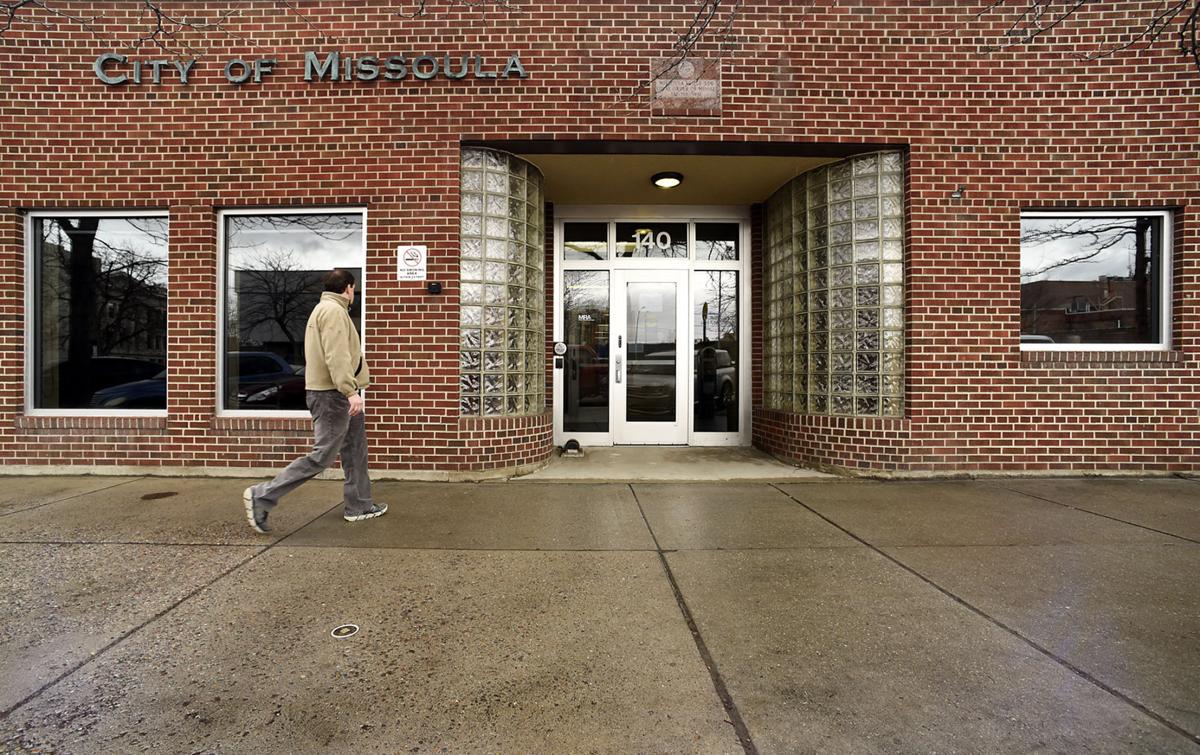 It will soon be illegal for retailers to sell electronic flavored tobacco products or use self-serve displays for any tobacco products in the City of Missoula and within five miles surrounding the city. 
The Missoula City Council voted Monday to approve a controversial ban on the sale of flavored tobacco products used in conjunction with electronic smoking devices and self-serve tobacco displays in stores that sell products other than tobacco to go in effect on January 25, 2021.
Council approved the ordinance in a 8-4 vote, with Councilors Heather Harp, Jesse Ramos, John Contos and Sandra Vasecka voting against the ordinance.
"The intent of the Missoula City Council in enacting this ordinance is to protect public health and welfare by reducing access to flavored electronic tobacco products and self-service access to tobacco products and prohibiting unlawful transactions consisting of selling or giving tobacco products to minors under the age of 18, making it easier to quit and more difficult to start," stated a press release from the city sent Monday.
The council previously considered an ordinance that would have banned the sale of all flavored tobacco products but narrowed the focus to electronic products after numerous local business owners said it would harm them, and noted that they do not sell to minors.
The approved ordinance also includes more data points on the impacts of tobacco use on youth and a severability clause to ensure that parts of the ordinance could continue to be enforced independently if any part of the ordinance was challenged in court. That change came after representatives of the tobacco industry and some local business owners questioned the legality of the ban and noted that the state's "Youth Access to Tobacco Products Control Act" states that a local government can adopt regulations that are "no more stringent" than those imposed by the state.
"This ordinance is likely to be litigated by the tobacco industry," Councilor Mirtha Becerra said. "But we have before (us) ... an ordinance that is well-researched, legally reviewed and widely supported. Important laws in this nation that protect our health and public safety are the product of litigation. Litigation should not be a deterrent for protecting members of our most vulnerable population and our future generations."
Councilor Jesse Ramos, who opposed the ordinance, said the ban creates "a needless lawsuit" where the city is "putting the money of others on the line if we are to lose that lawsuit."
Ramos said he thinks the ban strips legally consenting adults of their liberties and takes away from the livelihoods of local business owners during a pandemic.
"In America, unlike many other nations, (we) have choices," Ramos said. "Not all those choices are good but they're ours and ours alone to make."
Councilor Harp echoed that sentiment and shared a personal story about her mother's decision to smoke, which she said was in part to cope with poverty and the stress of raising a family on food stamps. Harp said that although she disagreed with her mother's decision to smoke, she later came to believe that people are entitled to make their own decisions about how they govern their body following an unexpected pregnancy.
"I just don't feel that it's my position is one to tell someone else what to do with their own body," Harp said.
Harp added that she thinks it's important to figure out ways to prevent youth from becoming addicted to tobacco, but said she thinks efforts to do that often come across as "preachy."
"We tell people what they should or should not do instead of giving them the information and educating them about it so that they can be inspired to become the people that they are destined to be," Harp said.
Councilor Gwen Jones, who supported the ordinance, said she felt it is "incumbent on local jurisdictions to do what they can" to stop youth from vaping and using tobacco products, citing the issue of youth vaping in Missoula high schools. Jones also said the impact of the ordinance on local businesses was "not taken lightly by this council."
"I think that's a very serious impact that we are considering, but the health issues that we are seeing with the youth in Missoula as vaping has turned into an epidemic, in my mind, outweighs that," Jones said.
According to the 2019 Missoula County Youth Risk Behavior Survey, more than 50% of high school students responded they had used an electronic vaping product, and more than 38% of responded that they had used an electronic vapor product in the past 30 days.
During the meeting Monday night, several local business owners commented that the ordinance would force them to close shop in the middle of a pandemic, in addition to a number of people who said the ordinance was needed to help protect vulnerable populations in Missoula.
The council also approved a master plan for downtown riverside parks and trails, bonds for an affordable housing project and funding for a systemic racism study.
In one of the earlier votes of the night, the council approved a resolution for the city to issue tax exempt bonds to fund the affordable rental housing project known as Trinity Apartments. The project will be financed with the bonds and the use of 4% low-income housing tax credits. The use of tax credits and tax-exempt bonds will allow developers to borrow less money during construction, passing the savings onto individuals and families in the form of lower rents, according to city documents.
The 200-home project will be located on two sites in Missoula, with 70 homes to be built on the Cooley block that was previously Skyview Trailer Park, and with 130 homes on a Mullan site, said Eran Pehan, director of Community Planning, Development, and Innovation.
The bonds pose no financial implications for city tax payers, and are repaid from the proceeds of the tax credits.
"We actually have already submitted for a building permit with development services," said Keenan Whitt, of Blueline Development, the development consultant collaborating on the project with Homeword and the Missoula Housing Authority. 
Whitt said construction would start in the spring of 2021, with hopes to have the development leased and occupied by late 2022.
Council also approved moving forward with a $75,000 contract with the All Nations Health Center to work with LEARN Missoula (Listening,Engaging, Action, Reflection Network) to conduct a research project and provide a "place-based action plan that is created by and centered upon Black, Indigenous and People of Color (BIPOC)," according to city documents.
"As a Latina woman and a person of color and a first generation immigrant to serve on City Council, I think it's incredibly important that we invest in this," Councilor Mirtha Becerra said. "This research can provide us with a lens through which we can then make improvements to the systemic racism of our community."
Council approved the contract in a 9-3 vote with councilors Jesse Ramos, Sandra Vasecka and John Contos voting against the motion. 
"Just because we don't support this doesn't mean that we are racist," Ramos said. "...The fact of the matter is that this sounds like another plan that sounds good but doesn't actually do any good so that is why I'm not supporting this."
The council also unanimously approved the North Riverside Parks and Trails Master Plan which focuses on revitalizing and redesigning the city's parks and trails north of the Clark Fork River from Russell Street to Missoula College. The plan includes ideas such as an ice skating ribbon near Caras Park, new sports courts in Kiwanis Park, more connectivity from downtown to the riverfront trail, and other changes to Caras Park, East Caras Park and Bess Reed Park, as well as Lions Park and Kiwanis Park.
Mayor John Engen noted does not commit funding to any projects in any particular order included in the plan.