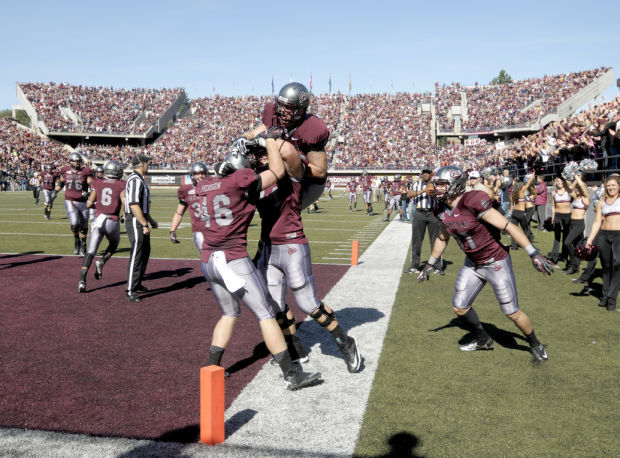 Earplugs aren't a bad idea in our house.
Washington-Grizzly Stadium may not be the biggest venue in the NCAA, but when it comes to noise, it's one of the loudest – and we're not talking the Rolling Stones.
Noise makes it hard for visiting teams to beat the University of Montana Grizzlies football team when they come to town.
An idea born in 1986 on a $1 million gift by Dennis Washington and the employees at the Washington Corp. has since grown to legendary status, at least in the Football Championship Subdivision to which the Grizzlies belong.
With a solid stadium and a faithful following, the hometown Griz have set a number of FCS attendance records, including 26,293 fans in 2013 when Appalachian State University came knocking.
In 2012, the stadium welcomed more than 24,400 fans per game over nine home games. That's better than Appalachian State, Yale and Delaware universities, which round out the top four schools in FCS attendance.
As for winning? Yeah, we've got that, too.
Between 1986 and 2013, the Griz were hard to beat. The team compiled 158 wins and 20 losses, a record that would leave Joe Torre of New York Yankees fame envious – winning nearly 89 percent of the time.
But the stadium isn't reserved for football alone. Aside from UM graduation ceremonies, Pearl Jam rocked the house in 1998 when it kicked off its North American tour. The Rolling Stones played the house in 2006, marking the first time the band ever performed in Montana.
Mick Jagger had such a good time playing the venue, he convinced Paul McCartney to give it a try. The former Beatle comes to town this August. The show's 25,000 tickets sold out in four hours.
---
Get to Missoula's Iconic Washington-Grizzly Stadium on Routes 1, 4, 5, 8 and 12. Visit mountainline.com for route maps and schedules #missoulamoves