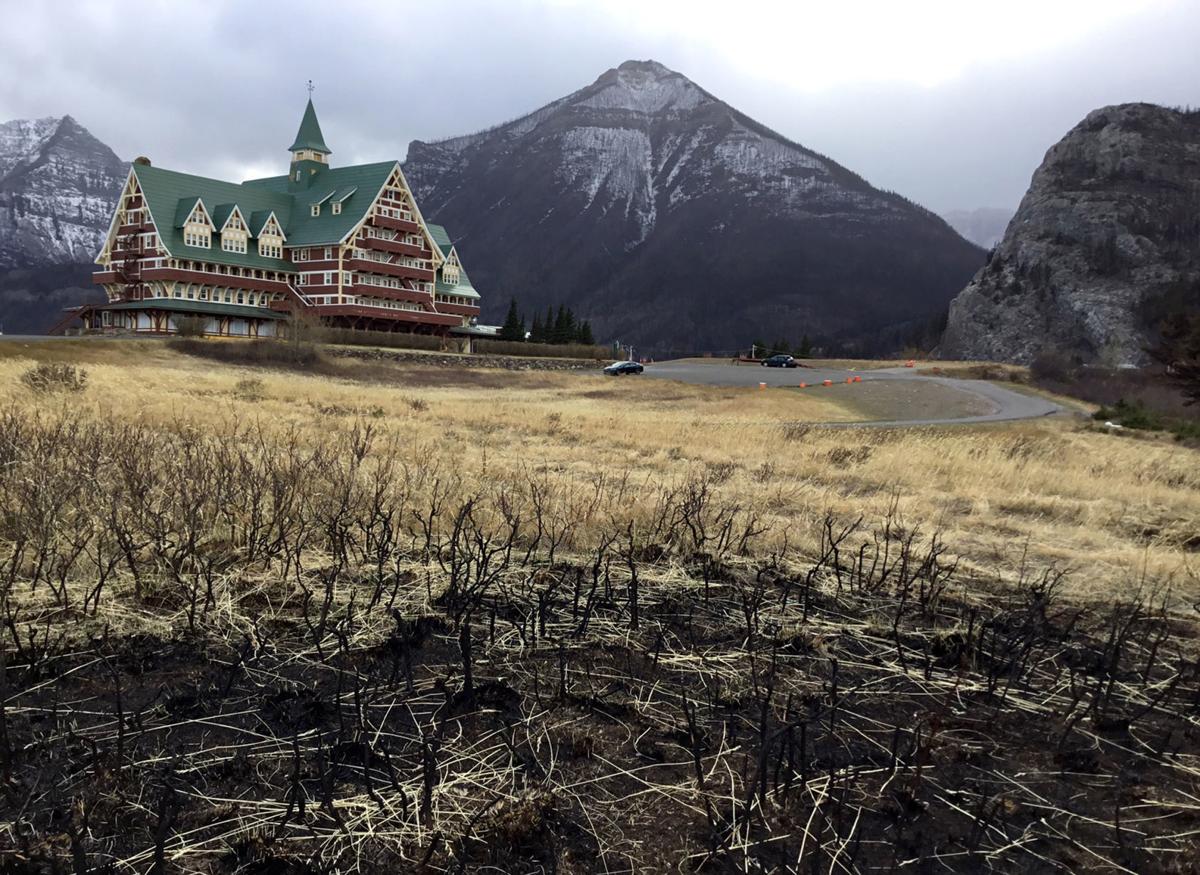 Last fall's forest fires have left huge scars for this summer's tourist season in Alberta's Waterton Lakes National Park.
The Canadian side of Waterton/Glacier International Peace Park was ravaged by the Kenow fire that burned 47,700 acres, mostly in one four-hour burst on Sept. 11. The burn area damaged both the Akamina and Red Rocks parkways — Waterton's two interior roads that provide access to almost all its backcountry trails and camping areas. Both roads are expected to remain closed all summer.
The park's eastern quarter, including the popular Crypt Lake trail, will be open as soon as winter snows melt clear. Tour boats to Crypt Lake and to Waterton Lake's southern tip at Goat Haunt will run as usual starting in the first week of June. A temporary park visitor center has been set up in Waterton Townsite after the original one burned to the foundations in the fire.
Waterton spokesman John Stoesser said the trails along the lake's west shore did not suffer as severe fire damage as more interior sites and might be passable after summer repair work. An above-average snowpack has made it difficult to assess how much erosion and tree blockage has occurred there, he said. More information on park conditions is available on the park's website, www.pc.gc.ca/en/pn-np/ab/waterton.
In Glacier National Park, hikers can expect to encounter construction activity along the Gunsight Pass trail between Lake McDonald and St. Mary Lake where last September's Sprague fire destroyed part of the historic Sperry Chalet. Glacier spokeswoman Lauren Alley said maintenance crews expect to deal with lots of fire-weakened trees along the trail. Hikers can check the park's trail status website for most recent updates on passability.
The Sprague fire did not affect the Going-to-the-Sun Road, but early-season hikers and bikers should be aware of closures due to plowing activity. Alley said the road is usually closed above the Avalanche campground during weekdays but open most weekends. Plows have cleared above the Loop switchback. The Camas Road west of Lake McDonald is also open all the way to the North Fork Road boundary entrance.