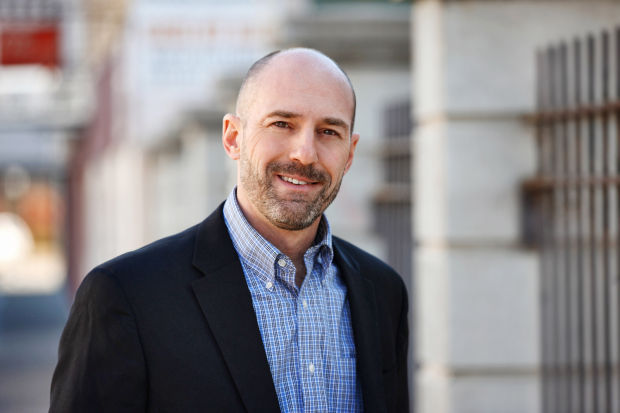 It's a drastic change of pace for Wisconsin native Mike Boehm. But for both Watson Children's Shelter and its new executive director, it's a welcome change.  
Boehm will officially take the center's reins the week of April 27. He previously led the Family & Children's Center, based in LaCrosse, Wisconsin. That nonprofit dwarfs Watson Children's Shelter, serving more than 3,000 people at eight locations across Wisconsin and Minnesota.
Boehm said Tuesday he's delighted to be part of the smaller Watson shelter, which serves a maximum of 24 children ranging in age from infant to 14.  
"Well, just professionally after 20 years with a large nonprofit, I'm really looking forward to being with an organization that's more mission-focused," Boehm said, noting that Watson is an award-winning nonprofit that garners both national attention and respect from the local community. 
Fran Albrecht stepped down as Watson's executive director in January to become the new executive director of the Providence Montana Health Foundation.
Boehm said he is looking forward to working with a smaller, yet dedicated staff. When he was CEO of the center in the Midwest, he explained, he oversaw 300 staff members and 43 programs. At Watson, the staff focuses on a few very successful programs. 
Personally, the move also makes sense to both Boehm and his wife, who are officially "empty nesters." A move to the Montana was perfect for their outdoor lifestyle and hobbies like hiking and skiing.
"Missoula just sold itself," he said.
What also intrigued Boehm about Watson was the professionalism he saw at the shelter. From the website to the staff, Boehm said he couldn't find another organization that could take credit for such high standards.   
"I would be hard-pressed to find an organization as dedicated to the mission as they were," he said, noting that during the interview process he met many staffers who had been working for the organization for 15 to 25 years. 
"You don't stay with an organization that long unless you are really committed to the cause," he said. 
According to a statement released by Watson, Boehm was CEO of the Midwest center for two years, but had worked at the organization in various roles for the past 20. Boehm managed a $13 million annual operating budget, while doubling the organization's endowment to $4.5 million.
Boehm led the center in child abuse prevention programming, counseling, community outreach and fundraising.
"We are incredibly fortunate to have found a dedicated and proven leader who will help us maintain our excellence and take our organization to the next level," said Sydney Carlino of Watson. 
Carlino is the shelter's board chairwoman and, along with program director Deboruah Madonna, is thrilled with the new hire. 
"We are very excited for Mike to join our staff," Madonna said. "We look forward to leveraging his experience to make what we do even better." 
Get local news delivered to your inbox!
Subscribe to our Daily Headlines newsletter.