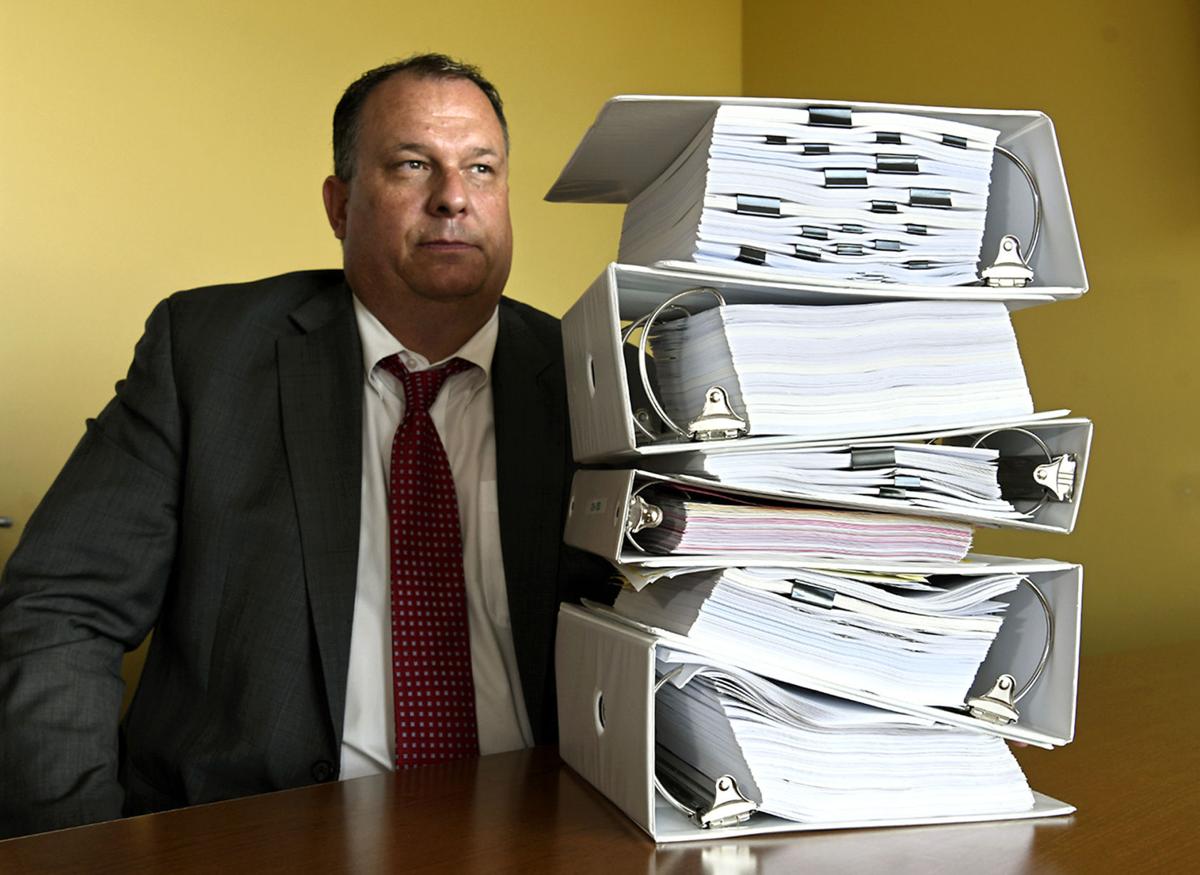 Wednesday marks the three-year anniversary since Jermain Charlo vanished from Missoula in 2018, triggering one of the area's most notable missing person cases.
Her family still has little in the way of answers, but her case remains open and active.
"It's devastating to know that it's been this long and we still don't have her home," said Charlo's aunt, Danielle Garcia.
Charlo went missing on June 16, 2018. She was last seen on security camera footage from the Missoula Housing Authority which showed her near the Badlander, a downtown Missoula bar, about 1 a.m. June 16. The video shows her walking down the alley, heading towards Higgins Avenue.
The lead investigator, Missoula Police Det. Guy Baker, said there are three leads officials have been following since the beginning of the investigation: sex trafficking, drug activity or that what happened to Charlo involves someone she previously had a relationship with.
All three of these theories are still being looked into, and none of them have been ruled out. However, one of them has come to the forefront, Baker noted. He couldn't elaborate more.
Finding Charlo becomes more and more difficult with each passing day.
Garcia was frustrated with how the initial response was handled by local law enforcement in the first few weeks Charlo was missing, but understands now that so much time has passed it will take a lot of manpower and resources to be able to find her, she said.
"I think if it would have been taken seriously from the beginning, we wouldn't be sitting here three years later without answers," Garcia said.
Baker estimates that he alone has put in about 1,800 hours of work to the case over the last three years. That does not include work by other law enforcement agencies.
In May, Baker traveled to Washington, D.C., where he looked at Charlo's case with a cold case homicide expert.
Some of this time has been spent responding to reports of remains, which Baker said he's received several calls for. Most reports have been in Western Montana. One was out of state.
When Baker goes to these sites, he enlists the help of a forensic anthropologist.
"In every situation we've had (the remains) have been non-human," Baker said.
Baker wants to pinpoint who is responsible for what happened to Charlo, file appropriate charges against those involved and find Charlo's remains.
"I think that's what it would take to bring some closure to the family and justice to Jermain," he said.
Baker believes that at this point, Charlo is gone.
"(Charlo's) pattern of life was significantly altered on the early morning hours of June 16, 2018," he said. "Unfortunately based on the totality of the circumstance it would appear that Jermain is no longer with us."
Baker is in touch with Charlo's family every few weeks, and tries to keep them apprised of any new information he can share. Leads continue to be followed as they come in, and there's activity on the case on nearly a weekly basis, he said.
"She's a missing woman and she deserves our time and effort to try to find out what happened to her. She's a sister, a mother, a granddaughter," Baker said.
Garcia wants to know what happened to her niece. She also wants accountability.
"Somebody did this to her. And whoever that is is still a threat to society and is walking free," Garcia said.
Garcia has no idea what Charlo's homecoming will look like, or what state she might be in. It will be traumatizing to know what Charlo experienced in what may have been her final moments, she added.
"Closure will be beautiful and scary, all at the same time," Garcia said. "It's unimaginable to think about what may have happened or what did happen. But it will be beautiful to bring her home and be with her again."