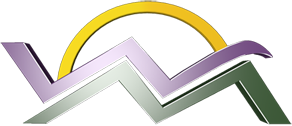 Scores of nurses, support staff and other medical workers at Western Montana Clinic in Missoula were suddenly either laid off indefinitely or had their hours reduced last week. All affected workers were also told they can't use their paid time off to make up for lost income.
The clinic's management said the move was made in order to keep the community and staff safe from the spread of the coronavirus and was done with careful consideration, although they acknowledge the cuts are "painful."
"It was very sudden and kind of shocking to all of us," one worker told the Missoulian.
The Missoulian spoke with three separate health care workers who asked to remain anonymous, citing fear of reprisals, but each of the workers was able to separately provide the Missoulian with the same details about the announcement.
When contacted, Meghan Morris, the chief executive officer of Tamarack Management Inc., confirmed the reduction in workforce had taken place. Tamarack is the company that manages the clinic.
Morris sent an email to the entire staff at 10:43 p.m. on Thursday, March 19. An employee provided a copy to the Missoulian, and Morris confirmed its contents.
A copy of the letter to staff from Western Montana Clinic CEO Meghan Morris.
"By doing the right thing to impose social distancing, protect our patients who are compromised as well as others in our facilities, and preserve resources like PPE (personal protective equipment), we are suffering the result of a decline in our business that forces us to make fast and dramatic changes to our workplace," Morris wrote. "This is truly uncharted territory."
She also said "painful" steps will be necessary and listed about a dozen changes that she said she hoped would be "temporary."
Some of the changes include:
a review of previously planned absences or vacations for appropriateness
a suspension of use of earned time for planned absences and vacations
restrictions on the use of earned time for illness or injury only
a suspension of earned time cash-out and a suspension of the company Health Savings Account company-matching contributions
On March 16, Western Montana Clinic closed its Now Care location on the sixth floor of the Broadway Building on the Providence St. Patrick Hospital campus.
One worker told the Missoulian she had accrued nearly 200 hours of earned time, also known as paid time off. She had donated about 90 hours to other workers who had sick kids, but she still had about 105 hours. On Friday, she was told she was being temporarily laid off for at least eight weeks and that she couldn't use the 105 hours for income. 
The worker said she asked, during a staff meeting on Friday, why workers couldn't use their earned time and said she was told earned time is a "benefit" and that the company isn't legally required to allow workers to use it. She noted that workers at Western Montana Clinic aren't part of a union.
"We were told they just don't have the financial means to pay us out," the worker said. 
Little advance notice was given. Employees got a message Thursday night and went to a 7:30 a.m. meeting on Friday, March 20. By 8:15 a.m., most of the employees had been released.
Two other workers at Western Montana Clinic separately confirmed that narrative of what they were told. 
Workers who are laid off are eligible for state unemployment insurance benefits.
One of the workers said she had been employed there for 10 years, and estimated about 100 people were affected by the reduction in workforce. The email to staff was sent to roughly 200 recipients.
The workers affected include everyone from receptionists to licensed practical nurses to certified medical assistants.
"Please know that all departments (administrative, business and clinical) are included in these reduction efforts," Morris' email stated. "The fact that we are not alone in this is little consolation to the impact that we know will come to you and your families."
Western Montana Clinic operates mainly out of the Broadway Building on the St. Patrick Hospital campus in Missoula, but has other locations around town as well. It is locally owned and doctor-owned, and was first formed in 1922.
The clinic provides a broad range of services, including pediatrics, family practice and other specialties.
"I hope you know these decisions were not made lightly," Morris' email said. "The steps we need to take now will poise us for making it through longer periods of time, but they will be painful steps and affect everyone.
Concerned about COVID-19?
Sign up now to get the most recent coronavirus headlines and other important local and national news sent to your email inbox daily.