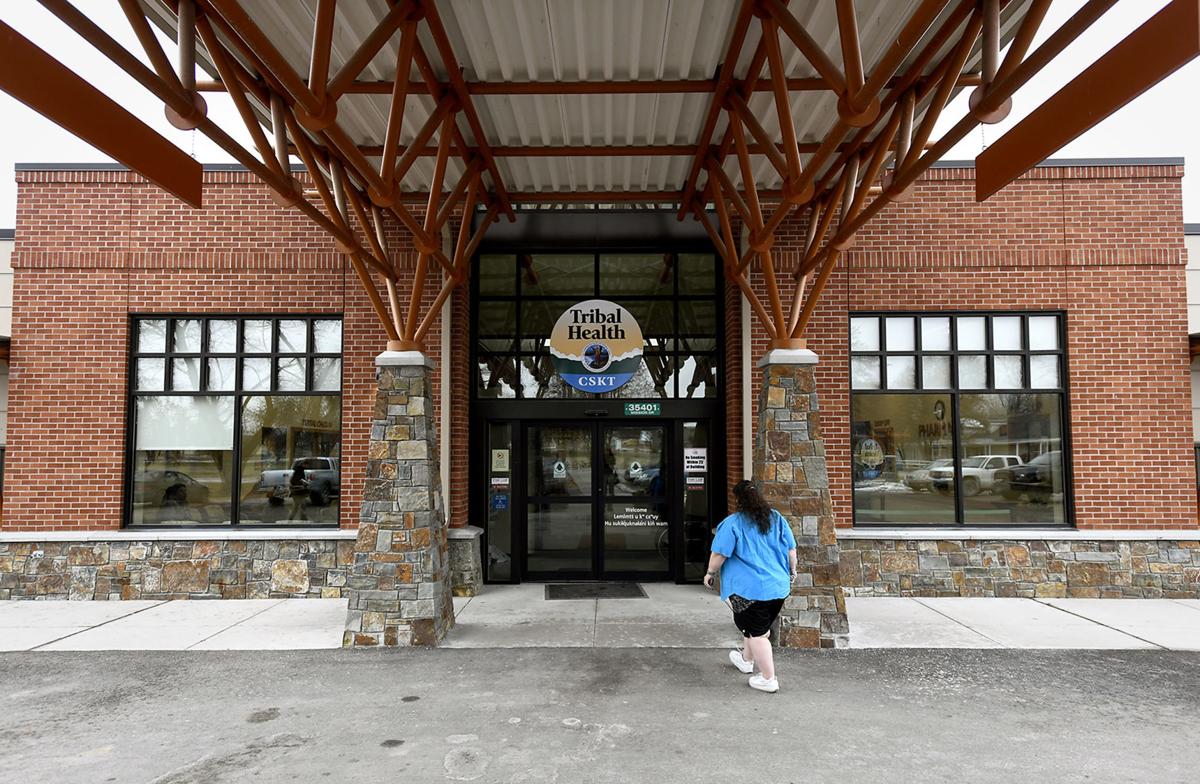 ST. IGNATIUS — As the government shutdown continues, it's starting to weigh on Teresa Wall-McDonald's work.
Wall-McDonald heads the Confederated Salish and Kootenai Tribes' Tribal Health Department, one of several services that the CSKT provide with federal support and coordination. As these funds run dry and agencies stay closed, tribal officials are proceeding with caution and facing hard choices
"We're open for patients, we want them to come in, but we want to be very efficient in the utilization of resources," she said.
That's because the funding system behind it has seized up.
The Salish and Kootenai Tribes receive tens of millions of federal dollars each year, mainly through self-governance agreements in which the tribes administer programs themselves. But in a statement last Friday, CSKT director of financial management Rick Eneas wrote that the Department of the Interior and several other agencies could not provide funding.  
"We have sufficient resources available to cover those costs for now but that won't be the case if this shutdown continues for an extended period of time."
He wrote that the tribes plan to continue with full staffing at least through Friday. No further updates on the tribal government's financial plans were available Wednesday. But Tribal Health, while still providing all services as normal, is running light.
"We're keeping administrative purchases to a minimum," she said. The department's "Go Red for Women" event, an annual fashion show to raise awareness for women's heart health, is still planned for Feb. 15, but its funding has been scaled back.
"If this goes on for a long time, administrative positions would be impacted first," McDonald predicted. But already, she said, four employees were being asked to work without pay.
The closure of other agencies has also crimped Tribal Health. The department's Tribal Paid Health Care serves as a "payer of last resort," meaning that it can only fund a patient's care when all other options have been exhausted. "We're required by law to communicate with those other payers before we authorize any services."
While the federal government has stated that Medicare, Medicaid, Veterans Affairs and the Federal Employee Health Benefits program have not been affected by the shutdown, Wall-McDonald said that finding other options for payment has been challenging.
"Nobody is available for pre-authorization" of health expenditures, she said. "As a consequence of that, we could end up using our dollars first."
But amid these challenges, Wall-McDonald stressed, it's business as usual for the department on the front end. "It's important that people know we're still open," she said.
Farther north, the shutdown is also making itself felt on the Blackfeet Reservation.
"Whatever goes on at the federal level up in D.C., it's starting to trickle down," said Roy Crawford Jr., director of Blackfeet Food Distribution. Crawford administers both the U.S. Department of Agriculture's Food Distribution Program on Indian Reservations and the Blackfeet Food Pantry.
Through these roles, he's seen a growing impact from federal and tribal furloughs. On Tuesday, the Blackfeet Tribal Business Council stated that, while some tribal programs have not been affected, "some Directors have already furloughed some employees from non-essential programs. The [Blackfeet Tribal Business Council] has had the troubling task of making some very difficult decisions regarding the furloughs."
The Food Distribution program, Crawford explained, hires through the Blackfeet but is funded by the federal government. He said he's been in talks with the Department of Agriculture, and voiced confidence that food will continue to reach the program's regional warehouses.
"The question is, is there funding to keep the doors open?" he said. "Unfortunately, if this thing lasts, I do have a plan in place where some employees will be furloughed," while others will drop to part-time. However, he plans to keep the program's Browning distribution center open as normal.
Two of the main agencies that administer services on the Blackfeet Reservation — the Bureau of Indian Affairs and Indian Health Service — have already furloughed employees and kept ones deemed essential working without pay.
The other program Crawford heads, the Blackfeet Food Pantry, is already meeting its needs. Working with the Montana Food Bank Network, he says he was able to bring about 14,000 pounds of food to the Blackfeet Reservation on Jan. 10.
"The first one, we served roughly 170 families," he said. He's planning on a big jump before the next mass-distribution day the week of Jan. 28. "Our target number is 350. That's what we're working on," he said.
The shutdown hasn't just spurred demand for food aid. It's also tightened finances on the reservation, explained Blackfeet Tribal Credit's acting director, Ken Gopher.
"We'll know on Friday if we're going to get furloughed, and so our board has minimized our loans just to extreme medical and funeral" expenses. Currently, he said, Tribal Credit has five employees. If furloughs come, he predicts that "they'll probably just keep one or two on, just to keep our program going."
Over all these challenges hangs the threat of brutal Rocky Mountain Front weather. This winter has been mild so far, but last year blizzards left snowdrifts as deep as 30 feet.
The shutdown has left federal authorities ill-equipped to handle another major storm. "The Bureau of Indian Affairs is down to one plow, one operator and one on call operator to cover all of the BIA routes on the reservation," the Tribal Council's press release stated.
It added that Tribal Council is in contact with other state and local agencies. "We must coordinate efforts and resources for these events." 
Facing these challenges, Crawford made clear that "when times like this happen, no matter what it is … as a community, people start coming together, and this is one of those times where lending a helping hand goes a long way."
He said that those seeking to donate or help should contact him at 406-338-7340.