MALTA – Cowboys and bison live on both sides of the Missouri River, but the gulf between them yawns as wide as the Missouri Breaks.
It separates tradition from change, old money and new, cows and buffalo, cowboys and Indians. It's where Butch Cassidy and the Sundance Kid hid out after they robbed a train for $83,000 near Malta in 1901 before giving up the Wild Bunch and moving to Argentina. It's also a landscape that, like Argentina, Kazakhstan and Mongolia, possesses some of the planet's last remaining grassland ecosystems, complete with nearly every big wild animal Lewis and Clark reported when they paddled through in 1805. Fans call it "The American Serengeti."
The change and new money come from the American Prairie Reserve, which has brought in bison and big plans to stitch together a multi-million-acre wildlife refuge along the Missouri Breaks south of Malta. Doing that displaces ranches that have grazed cattle there for five generations. In addition to bison, APR has added new campgrounds, isolated yurts and publicity to attract new tourism.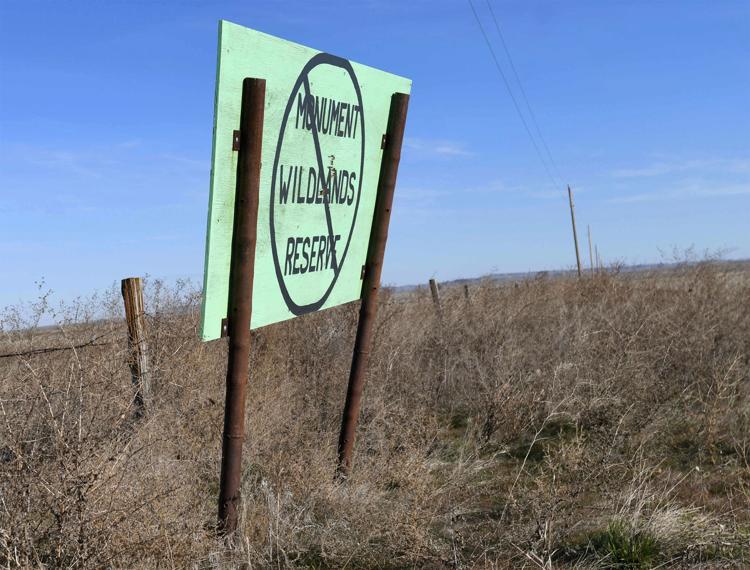 Ranchers have responded with banners reading "Save the Cowboy: Stop American Prairie Reserve." They see a competitor buying up old ranches, pushing off cattle and promoting a new industry that has no connection to their established way of life. Concerns about bison passing brucellosis to domestic cattle or wrecking fences come up late, if at all, in the debate. That's perhaps because extensive research has never shown a transference of the disease from bison to cattle, and as many cattle have busted neighbors' fences as bison have.
"They have their story," Malta resident and rancher Anne Boothe said of APR's efforts. "We have our story. How do we decipher what the real impacts are? Are there places we need to meet in the middle? What are the best choices for Main Street Malta?"
Boothe is friends with APR reserve superintendent Damien Austin, who lives with his family in Malta. They serve together on the Great Plains Dinosaur Museum board of directors. But she said the divisive nature of APR's bison goals has fractured the community.
"Damien has kids in school," Boothe said. "I know it's very difficult for his family to be here. APR has tried to raise its local profile. They come to events and nobody sits at the table with them. It's sad on a social level. But how can they help? I think most people would say leave. Just leave."
APR intends to grow and stay.
"We're creating a different use for the land," Austin said. "We're trying to preserve an ecosystem and add to the diversity of the economy. We're always going to be surrounded by a sea of agriculture. And we're trying to be really good neighbors."
The American Prairie Reserve proposes a new concept: a privately owned wilderness with public access. Far wilder than Disneyland, not as codified as Yellowstone National Park, APR seeks to amplify the functions of the C.M. Russell National Wildlife Reserve and Missouri Breaks National Monument, as well as some of the surrounding U.S. Bureau of Land Management federal land. It wants to restore bison to the grasslands where millions-strong herds once roamed over territories claimed by the Assiniboine, Gros Ventre, Sioux, Blackfeet, Cheyenne and other tribal nations.
It has raised $75 million in donations to buy private land next to those public wildlife refuges, with the long-term goal of opening up 3.5 million acres to 10,000 free-ranging bison. It's more than halfway there, with 91,588 acres of deeded private land mixed with 307,791 acres of checkerboarded leased state or federal land, all next to or near the 1.1-million-acre C.M. Russell National Wildlife Refuge and the 375,000-acre Missouri Breaks National Monument.
But its current herd of 450 bison isn't yet allowed on the federal refuge or monument. APR has them concentrated on its Sun Prairie Ranch north of the U-L Bend Wilderness of the Missouri. It has received BLM permission to convert two of its public-land grazing leases from cattle to bison use, and seeks the same change for 17 more parcels. Most ranches in the vicinity use similar BLM grazing leases to augment their private holdings.
"There are 400,000 cattle in this six-county area," APR Recreation manager Mike Kautz said. "There are 60 million acres of grazing or agricultural land in Montana. The whole state is 90 million acres. We're talking about 3.5 million acres and 1.5 million is already public. Grasslands are disappearing the fastest of any ecosystem in the world. If we can't save some here in the United States, where in the world can we do it?"
Phillips County Extension Agent Marko Manoukian lays out the challenges facing a rancher today. The costs of equipment, fertilizer and land have skyrocketed. Ranches are essentially small owner-operator businesses with lots of opportunities to get hurt and frustrating options for health insurance.
International trade battles have slashed prices on everything from lentils to lamb. The burger in the grocery store could come from Canada, Brazil or Australia as easily as from Montana.
"Now we're starting to see wolves, and the (federal) Wildlife Services guys tell us grizzlies aren't far behind," Manoukian said. "Wolves will cost you $30 a cow in lost poundage. That's the difference between being chased and not being chased."
Then there's the land itself. Last winter, the weather killed about 7,000 cattle in Phillips County. Statewide in 2018, grizzly bears have killed 60 cows and are suspected of killing 20 more, according to the Montana Livestock Loss Board.
APR's presence aggravates all of that, Manoukian said. Every cow it pulls off the land means $15 a year less for the local large animal veterinarian. While its deep-pocket donors do pay property taxes, Phillips County and Montana aren't getting the income taxes that a local rancher would contribute.
The Nature Conservancy owns the 60,000-acre Matador Ranch, which sits halfway between Malta and the Missouri River and next to several APR properties. While the conservancy and APR both depend on outside donations and management, the Matador has stayed a traditional cattle operation.
Perhaps the stickiest issue in the Breaks is the cost of land. On that point, even fellow non-profit organizations like the conservancy and APR have hard feelings.
Montana law doesn't require disclosure of real estate prices. Conservancy grasslands conservation director Brian Martin said he's heard APR paid $2.2 million for a 1,500-acre ranch surrounded by the Matador property. He was trying to offer $1 million based on local appraisals.
You have free articles remaining.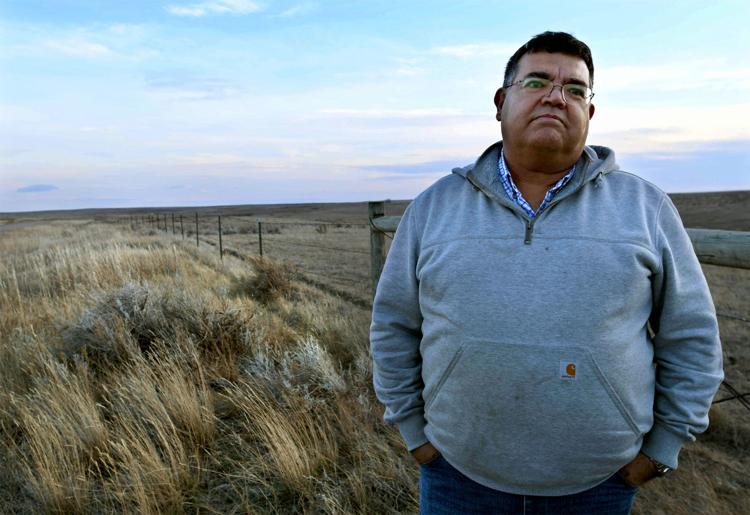 "The price of real estate since APR started buying has gone up more than four times," Martin said. "If you own a ranch and your neighbor retires, you'll never be able to compete with what APR can pay for it."
Malta rancher Troy Blunt has a similar story. He discovered a small neighboring ranch he was bidding on went to APR.
"It had out-of-state owners, and they never talked to me," Blunt said. "That's a violation of the Code of the West. You just don't do that to a neighbor. I can't compete with the prices they pay."
Austin would not reveal the prices APR paid for those properties. But he denied APR has flaunted its deep pockets.
"There are other lands that we tried to purchase and we got outbid by the neighbors," Austin said. "We couldn't justify the higher prices either. Everything's bumping to the top of the appraised ranges."
The Code of the West isn't codified anywhere, either. Last month, Blunt posted a letter in the Phillips County News recounting how APR had revoked permission for him to drive his cattle across a quarter-mile of its land to reach a road after he had posted one of the "Save the Cowboys" signs on his property.
"They felt this was opposing their private property rights and decided to deny us access across their land," Blunt wrote. "Our sign display is a First Amendment right and we will not be detoured by their business decision."
Where does the American Prairie Reserve fit in the big picture of Phillips County's future? Would stopping it really "Save the Cowboy?" Or is it the dog you kick when you can't fight the world?
If Manoukian and Boothe represent local ranching tradition, Austin and the APR bring the rest of the nation to the conversation. Malta has less than 2,000 residents, about the same as the membership of APR. About 40 percent of Phillips County is privately owned. The rest belongs to the citizens of the United States and the Fort Belknap Indian Reservation. Ranchers want to use the public land around the Missouri Breaks to make a living. APR's members spend their private dollars to restore a wild ecosystem.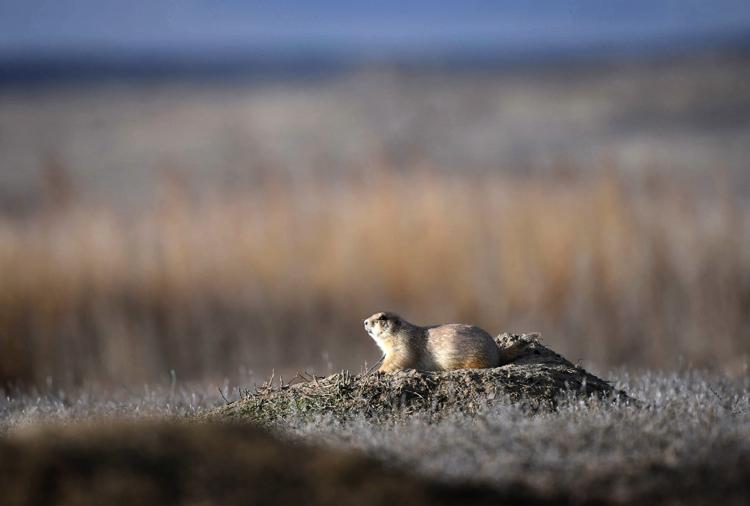 Bison use the prairie differently than cattle. They don't need as much water, and do far less damage to creek channels than cows do. The way they graze improves habitat for songbirds, prairie dogs, elk, deer and other denizens of the prairie.
"People ranch in the Paradise Valley and have successful, viable ranches with bison and grizzlies nearby," Kautz said. "The Rocky Mountain Front has grizzlies and is getting bison. I think it's possible to have both."
The rules for using public land complicate the picture. The U.S. Bureau of Land Management oversees thousands of acres intertwined with private ranches around the Missouri Breaks. For the most part, it considers domestic livestock grazing the highest and best use of that land, and requires anyone who leases it to conform to that use.
In a quirk of legal history, APR's bison count as livestock. That's allowed it to maintain its grazing leases on some properties despite replacing the old cows with new buffalo. It still runs about 5,000 head of cattle on its other properties, in order to keep those BLM leases in good standing.
But APR aims to have free-roaming bison. It wants them eventually classified as wildlife and the highest and best use of its intertwined or adjacent public land. Letters signed by former BLM State Director Mike Penfold, Russell National Wildlife Refuge Manager Rick Potts, U.S. Fish and Wildlife Service Assistant Regional Director Glenn Ellison and Montana Department of Natural Resources area manager Craig Roberts all supported APR's bison reintroduction plans. The Property and Environmental Research Center in Bozeman also supported the plan, noting that "by allowing bison grazing and other changes APR proposes, the BLM would provide a means for groups and individuals to voluntarily and cooperatively resolve conflicts over the use of public rangelands on their own without costly litigation or political conflict."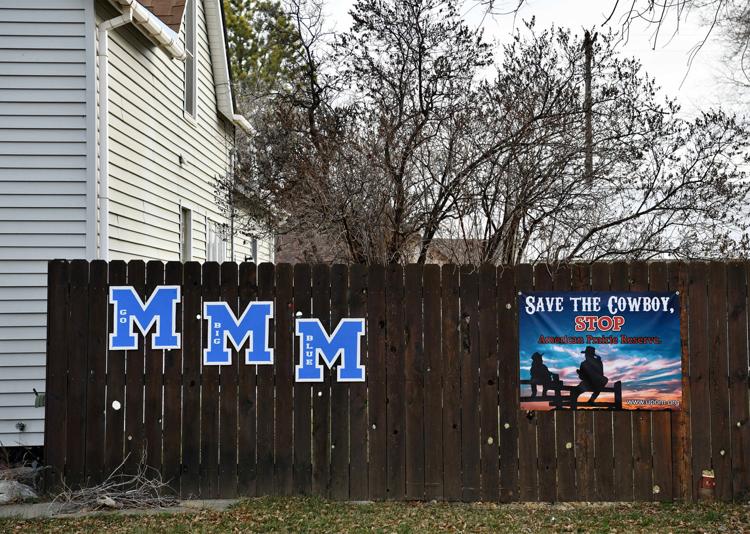 APR has offered other ways to make friends. Its "Wild Skies Ranch" program encourages practices like making fences safer for elk and pronghorn to get through in return for cash subsidies on the weight of cattle sold from participating ranches. Wild Skies member Dave Crasco said last year, his payment covered a third of the cost of his annual hay expense.
"Ranchers pride themselves as conservationists, but they do so many actions that are detrimental to wildlife," Crasco said. "They want the landscape that's focused on the bottom dollar. But I've noticed my maintenance costs have gone way down since I started using wildlife-friendly fencing."
Nevertheless, the affiliation with APR has cost Crasco some friends. Wild Skies isn't as popular as The Nature Conservancy's outreach strategy, which uses Matador Ranch as a "grass bank." It leases its grazing land at discounted rates to ranchers who allow wildlife conservation actions on their own property, such as preserving prairie dog towns or sage grouse habitat. That reduces ranchers' feed costs, and boosts their bottom lines.
Ranchers Stewardship Alliance President Perri Jacobs has watched both nonprofit organizations settle in. The Malta-based alliance follows a similar strategy to the Blackfoot Challenge in Ovando in providing a forum for people to work together solving problems. APR has struggled to join that community, she said, in part because it disregards the investment long-time residents have in their heritage.
"They (APR) keep saying they're here to save this prairie," Jacobs said. "Ranchers saved it and preserved it long ago, and we're continuing to do that. After the dust bowl days, those able to stay have learned to improve it. It's good now because ranchers did that."
Coming Monday: American Prairie Reserve wants to show its bison to the world with new tourism offerings in the Missouri Breaks. Can the plan overcome the region's deep isolation?