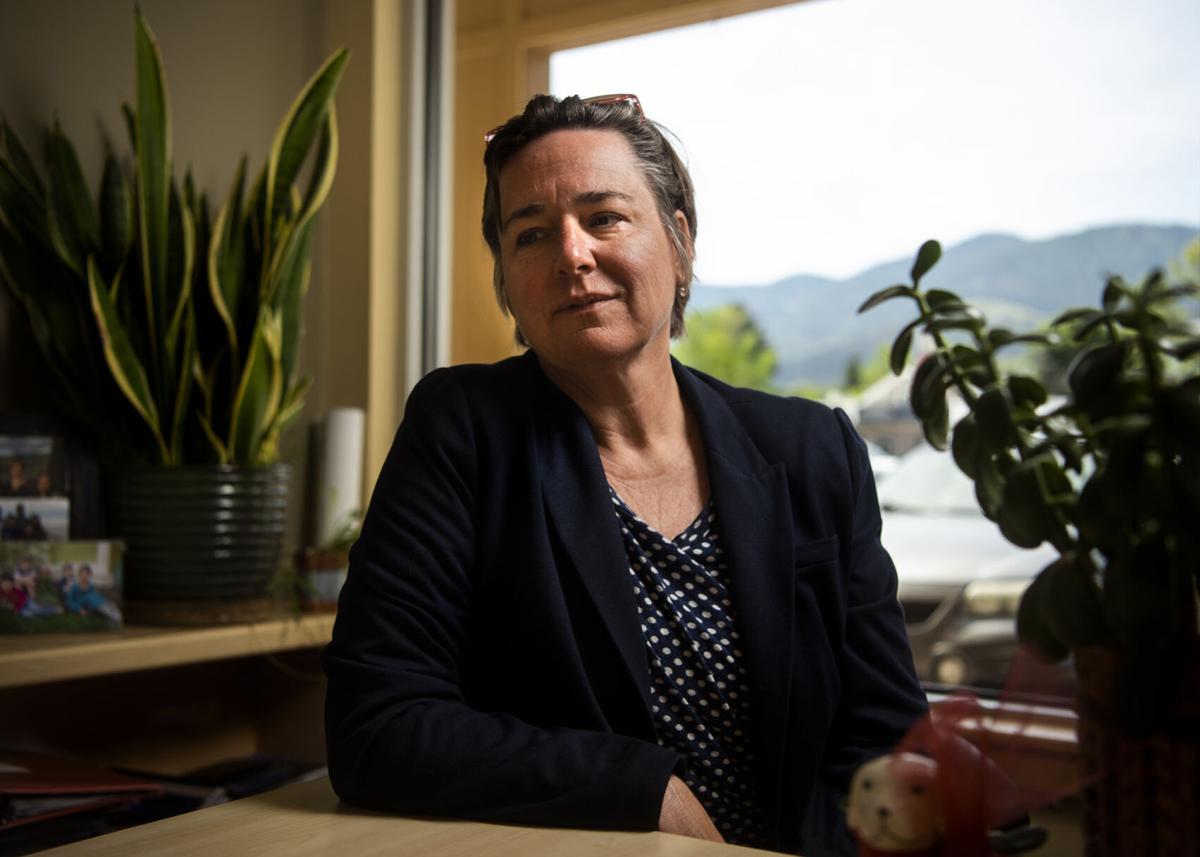 Sheena Winterer believes a strong desire for collaboration and an extensive knowledge of Missoula housing are two things that make her a strong candidate for the the Ward 1 City Council seat.
The broker, owner and managing partner for Ink Realty Group, Winterer has lived in Missoula for 27 years and is making her first run for council. She has previously been on the city's Design Review Board and serves as treasurer at the Missoula Organization of Realtors.
"I think that I'm a very calm, rational, solution-oriented person," Winterer said Tuesday. "I think we need people who are good, creative problem solvers. I am not coming here with an agenda, I'm coming to hear and listen."
Winterer, 50, sees Missoula as a place full of smart and creative people and says the solutions to many of the issues that face the city can be solved through partnerships between different groups, both public and private.
Among the problems, of course, is housing, a topic she is well versed in. Winterer has been with Ink Realty since 1995 and helped the company leave its corporate franchise with Prudential. Following that transition, the company began donating 1% on every transaction it does to local charities and community groups like HomeWord and Home ReSource.
Working with those organizations, along with property management companies and other housing forces in Missoula, has given her a wide breadth of experience she feels would be a benefit on the council.
"We've got to act and we've got to do things. I've been having a lot of meetings on (affordable housing) and I don't have all the solutions," Winterer said. "But what I do know, and what I think Missoula does a good job of, is that we have really good partnerships with nonprofits, with public, with private, and I'm proud that the (Missoula Organization of Realtors) has been at the table, too.
"Sometimes we get all polarized and we talk about sides and I want to always be at the table helping to provide solutions."
Winterer is also a landlord in Missoula, mostly renting in the Northside neighborhood. She has not raised rents during the pandemic and wants to be part of rental solutions, not problems, she said.
Winterer expressed support for affordable housing projects such as the Villagio and said she donated money for the building of the Poverello Center. Homelessness is a topic she brought up as being a complex challenge for Missoula and she would like to see further city investment in mental health facilities and shelters.
She would like to see local government spending to be "measured, thoughtful and accountable" and seeks transparency in the process.
"I do hear people complain about property taxes and I do want to look hard at what we're spending our money on, but I suspect it's money well spent," Winterer said. "It's just a question of people need to know where their money is going."
Running out of Ward 1, she said she would like to bring the different neighborhoods together. The Northside, the Rattlesnake and East Missoula all fall in the ward and all have different sets of needs.
Infrastructure and affordable housing are major challenges of the ward, she said. Trails in the Rattlesnake and sidewalks in the Northside were two things she also focused on.
"I feel like there's different issues depending on who you're talking to ... I think just bringing (those neighborhoods) together and making sure that we realize that we're all in this together and making sure that you're not just a representative of one or the other," said Winterer, who previously lived in the Riverfront neighborhood before moving to the Rattlesnake.
A supporter of public servants, she's cognizant of social tensions in America and feels Missoula's law enforcement does a "good job," she said, adding that she would like to see the police be open and inclusive while listening to different voices.
Winterer has two opponents who have filed — Jennifer Savage and Kevin Hunt. Bryan Von Lossberg, the incumbent, is not seeking reelection.
Council members are paid $1,249 per month — around $14,990 per year — and serve a four-year term. There are two representatives from each ward and 12 total seats.
One seat in each ward is open this cycle.
"If I can just help, have an impact on how we have smart growth into the future, that's going to be where I want to have the biggest impact," Winterer said. "It is a crucial time for our town."
The Missoulian is profiling candidates in this year's contested City Council races.
Jordan Hansen covers news and local government for the Missoulian. Shout at him on Twitter @jordyhansen or send him an email at Jordan.Hansen@Missoulian.com