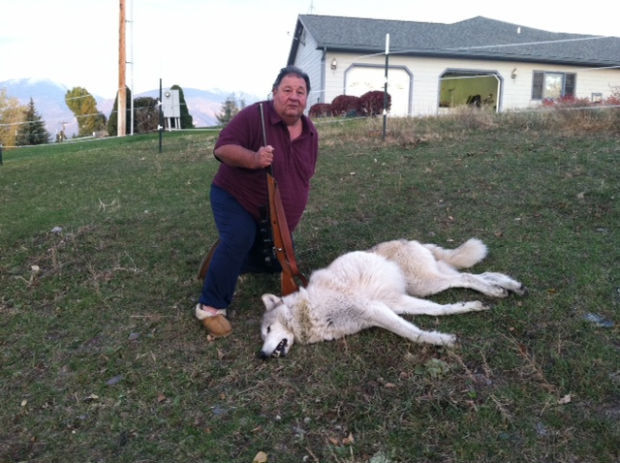 LOLO – What appeared to be a white wolf threatening a Lolo resident's horses on Sunday was really something else.
"It turned out to be a wolf-dog hybrid," Montana Fish, Wildlife and Parks wolf biologist Liz Bradley said on Wednesday. "It looked very wolfy, but it was neutered."
The landowner shot and killed the dog after seeing it eyeing his horses Sunday morning. Bradley said she also got reports from a resident in Florence of a similar animal chasing her house cat up a tree.
"It's a concern if somebody is releasing hybrids in the area," she said. "Sometimes they can be more troublesome than wolves. They come a lot closer to people and can be dangerous."
Bradley said she hadn't had any other wolf incidents reported near homes in the Missoula or Bitterroot valleys this fall.
However, hunters have killed 12 wolves in FWP Region 2 since the 2013 season started on Sept. 15. The kills have been in the Bitterroot, lower Clark Fork River drainage and in the Blackfoot River drainage.
Statewide, hunters have taken 36 wolves this season. That number should grow rapidly when general big-game season opens Saturday.
In past seasons, most wolves have been shot by deer and elk hunters who encounter them by chance. Wolf hunting in Montana requires a $19, over-the-counter license.