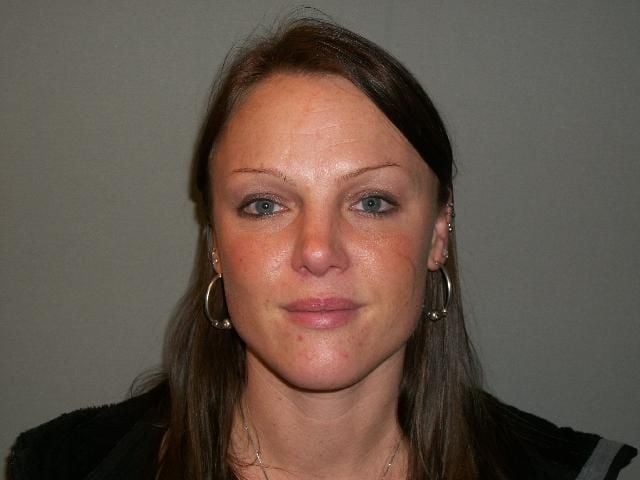 Christy Ann Cummings sank to the floor crying Friday when District Court Judge James Manley sentenced her to five years in the Department of Corrections with no time suspended.
"I can't go to jail," she yelled, resisting as bailiffs grabbed her by the arms and took her out of the courtroom.
In March, Cummings was convicted by a jury of felony theft for defrauding Missoula Housing Authority by receiving vouchers she used to pay rent at two different apartments while she lived at a third location with her boyfriend.
According to a court affidavit, Cummings, 36, received Housing Choice Voucher payments through the Section 8 program for a pair of residences, one on the 100 block of California Street from April 2012 to July 2014, and another on the 2300 block of Foothills Drive on June and July 2014.
In 2014, Cummings told a judge she had been living at another address with her boyfriend Joshua Patterson since July 2012. In early May, Patterson – who was the landlord at one of the properties Cummings was receiving vouchers for that was allegedly actually being rented to her brother – was charged with felony theft by deception for defrauding Missoula Housing Authority.
During Cummings' sentencing Friday, senior deputy county attorney Karla Painter requested Manley designate her a persistent felony offender, which carried a mandatory minimum of at least a five year sentence, due to a prior felony DUI from 2010. Cummings also was convicted of theft and forgery in 2002. Painter recommended the sentence for her latest theft conviction be for 15 years with 10 years suspended.
"I do think that her lack of accountability is concerning," Painter said.
Cummings' attorney Brian Smith requested she receive a suspended sentence and probation for the felony theft, and asked Manley not to find her to be a persistent offender. During the hearing, Jeff Patterson, father of Cummings' boyfriend Joshua, testified that since he first met her in 2012, Cummings had consistently had very low self esteem. Patterson also said his son's ex-wife has made repeated attempts through their divorce case to remove Cummings from Joshua's life.
Patterson said Cummings was maintaining multiple residences because she was worried her boyfriend's ex-wife would secure a court motion barring the two of them from seeing each other.
"I can make it on probation and ask the court to have faith in me," Cummings said in a statement before she was sentenced. "The picture that was painted of me at trial wasn't me."
Following the testimony, Manley said he was not convinced that Cummings met the qualifications of either mental impairment or extreme duress that would have waived the persistent felony offender status and imposed it, which replaced the sentencing options for the felony theft charge with higher penalties. The judge said throughout all of her dealings with the justice system, Cummings has routinely blamed police, probation officers and prosecutors for all of her problems.
"It is evident that you never accept that anything is your fault," Manley said. "Until you accept that this is your fault, you're not going to get better."
Cummings also has a petition to revoke a suspended sentence from her 2010 felony DUI, the outcome of which was scheduled to be decided during Friday's hearing. After Manley issued his judgment, Smith asked that the revocation hearing be continued to the same time as a restitution hearing. Painter said she would be seeking that Cummings pay more than $17,000 in restitution to Missoula Housing Authority, a figure Smith disputed.
Extra security was present in court on Friday at the prosecution's request. A court bailiff, one of two officers present, ran a metal detection wand over everyone who came in before they were seated.
As Painter left the courtroom following the sentencing hearing, one of Cummings' supporters who had been sitting in the gallery yelled obscenities at the attorney.
"(Expletive) (expletive) (expletive) (expletive) you, you're going to rot in (expletive)," she screamed.