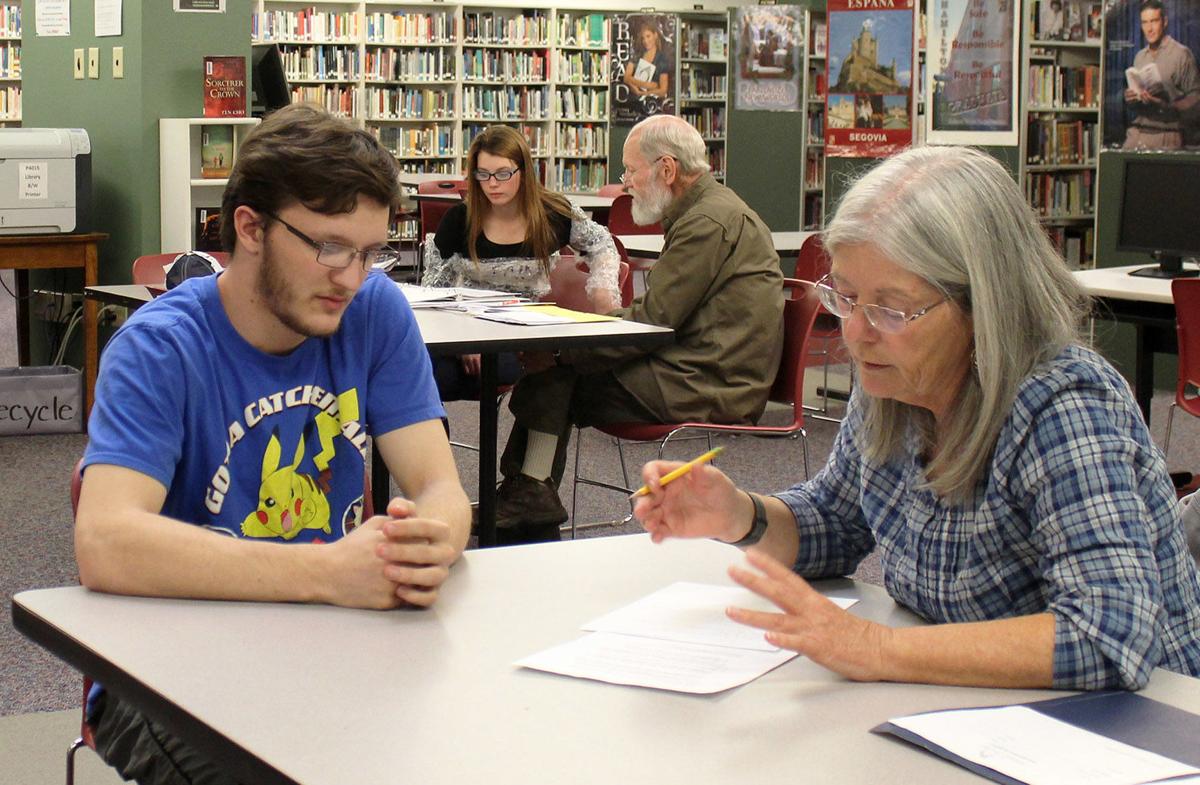 Writing Coaches of Montana seeks community members to help local students develop better writing skills. Volunteers typically meet with students twice on each writing assignment, helping teachers provide individualized attention.
"Coaches come from all backgrounds and do not need to have a formal writing background," says Diane Benjamin, executive director. "The most important qualifications are to believe good writing is an essential skill and to engage young people in a positive manner."
You have free articles remaining.
Writing Coaches currently has programs in the Missoula County Public Schools, Bonner, and Hellgate Middle Schools, Florence-Carlton Public Schools, Corvallis Public Schools, Hamilton High School, Columbia Falls High School and Middle School and Whitefish High School and Middle School. In the past 24 years, it has expanded from fewer than 100 coaching sessions to more than 4,000 individual student conferences every year across western Montana.
Writing coaches work one-on-one during the class period with students in grades 7-12, coaching them through first and second drafts of classroom writing assignments in sessions that last 20-30 minutes. The program aims to help students become better critical thinkers, as well as more confident, competent writers. Coaching also connects students with outside community members who bring fresh perspectives and valuable life experience to the classroom.
Professional training will be offered to new coaches on Monday, Sept. 30, from 6 p.m. to 9 p.m. at the University of Montana in Missoula. Ongoing support for coaches is offered throughout the school year.
Coaching schedules are flexible. Coaches sign up only when they have time and commit to only two class periods at a time. For more information and to register for training, visit writingcoachesofmontana.org.