YELLOWSTONE NATIONAL PARK, Wyo. — Cooking chickens in a Yellowstone hot spring landed three people in hot water.
A park ranger heard that people with cooking pots were hiking toward the park's Shoshone Geyser Basin. The ranger found two whole chickens in a burlap sack in a hot spring. A cooking pot was nearby, Yellowstone spokeswoman Linda Veress said.
"Make dinner," said defendant Eric Roberts of Idaho Falls, Idaho, when asked Thursday what the group was up to in the Yellowstone backcountry.
As for whose idea it was: "It was kind of a joint thing," Roberts explained.
Roberts and Dallas Roberts, of West Valley City, Utah, were ordered to serve two days in jail and pay $540 in fines and fees for the Aug. 7, incident, according to court documents.
Eric Romriell, of Idaho Falls, paid $1,250 in fines and fees. All three are banned from Yellowstone while serving two years of unsupervised probation.
Dallas Roberts didn't have a working listed number, and Romriell didn't immediately return a message Thursday at his ophthalmology clinic.
Getting too close to and messing around with Yellowstone's hot springs are no-nos and can be dangerous, but violations aren't unusual.
A Dutch man was ordered to pay $3,000 for allegedly crashing a drone into the park's famous Grand Prismatic Spring in 2014.
Here's more recent weird news:
Scientists used a 3D printer to create the world's smallest boat
Researchers have created the world's smallest boat, measuring just 30 micrometers in length, so small it could sail down a human hair.
Using an electron microscope and a high resolution 3D printer a team from Leiden University imaged and then constructed the vessel as part of research into potential designs for vehicles that could travel inside the human body, for example to administer medical treatments.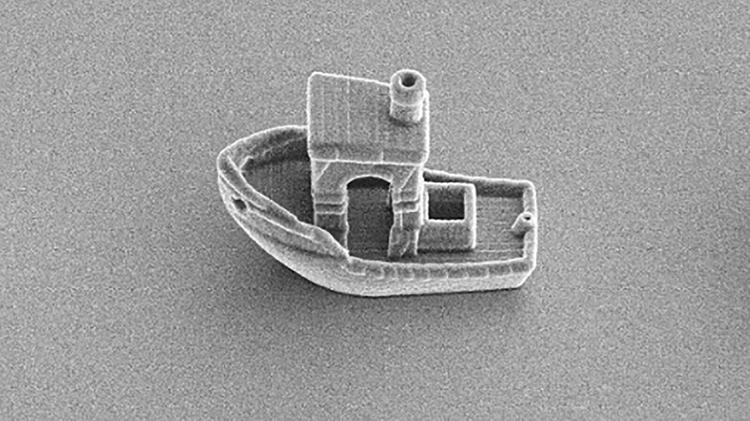 It is a tiny copy of the "Benchy" boat, a test structure often used to test the effectiveness of 3D printers.
"We focused a laser inside a droplet," Daniela Kraft, a physicist at the Dutch university told CNN. "If we move the laser through the droplet, we write the structure that we want," she explained. "For example, if we move it in a helix, we are writing a helix."
The boat was just one of many structures created by the researchers conducting investigations into microswimmers: small particles that can move through fluids, and be followed by a microscope.
Biological microswimmers are microorganisms that propel themselves, including bacteria, algae and sperm.
Synthetic, self-propelled microswimmers could have a range of uses, including delivering drugs in the human body, Kraft told CNN.
Researchers conducted the study, published in the Soft Matter journal, to understand how certain shapes of synthetic self-propelled microswimmers affected motion and traction, and better understand the behavior of bacteria. Experts were able to create objects measuring just 4 micrometers. One micrometer is equal to 0.001 mm, or about 0.000039 inch.
"We hope to learn about what is now a good design principle for creating a little drug delivery vehicle -- if you have a little particle that goes to a specific part of the body to deliver drugs, then it has to propel itself, and it may have to deal with the environment in your body, which is very complex," Kraft told CNN.
"What we are trying to answer is: what would be a good design? What would be a great shape so that it can go around and be efficient?"
Kraft told CNN that particles created in a helix shape showed promising movement.
"When it moves forward, often it needs to rotate, and that helps, for example, to speed it up. If you think about applications, if you want to have a little machine that goes somewhere, it might be more useful to have a helix shape, because it swims faster," she said.
Clarification: Details about the construction process of the vessel have been added to this version of the story.
Drama at the zoo: Egg-napping male penguin couple steals the nest of a female penguin couple
Is this the plot of a soap opera involving penguins? No, it's just another day at DierenPark Amersfoort, a zoo in the Netherlands.
In their ongoing quest to raise a chick, a couple of African male penguins that rose to viral fame last year for stealing an egg from a heterosexual penguin couple have now stolen the nest of two female penguins.
The zoo announced the development on social media last week. Homosexuality is more common in this bird species, a tweet from the zoo explains, adding that the two male penguins are taking turns guarding the nest, which contains two eggs.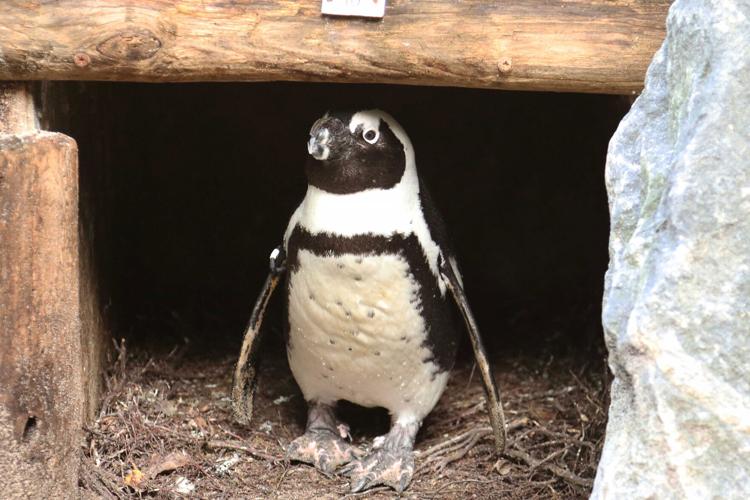 "After obtaining an egg to hatch last year, they managed to hijack an entire nest this year at an unguarded moment," zookeeper Sander Drost is quoted as saying in a news release.
The two penguins are "a dominant couple" among the 17 penguins in the zoo's care, Drost told Dutch News.
Drost called the male penguin couple "very determined" -- but their desire to become fathers might still not come to fruition, because the eggs were taken from a same-sex female couple and therefore are most likely unfertilized.
Last year, after the two penguins stole the single egg, it turned out that egg was also unfertilized. The heterosexual couple whose egg was stolen laid another one after the heist, the zoo said in a news release at the time.
"Maybe one day we will welcome a chick that has been hatched by a gay couple. Who knows, they might succeed next year," Drost said in the most recent news release.
There have been several reports of same-sex penguin couples around the world pursuing fatherhood or motherhood.
Last August, Electra and Violet, a couple of female gentoo penguins at the Oceanogràfic València aquarium in Spain, adopted an egg and raised the baby chick that was hatched.
In October 2018, Sphen and Magic, two male gentoo penguins at Sea Life Sydney Aquarium in Australia, welcomed a female chick that was named Sphengic.
The story of Silo and Roy, two male chinstrap penguins at the Central Park Zoo in New York that welcomed a chick named Tango in 1998, inspired an award-winning children's book.