Today is Monday, July 6, 2020. Let's get caught up.
These non-virus headlines are in the news this morning: Oscar-winning Italian composer Ennio Morricone died at 91; investigators have identified the body of Vanessa Guillén, a soldier who vanished more than two months ago in Texas; and authorities announced a suspected bubonic plague case in China's Inner Mongolia Autonomous Region.
Read on for these stories, other top headlines, celebrity birthdays and more.
---
Top stories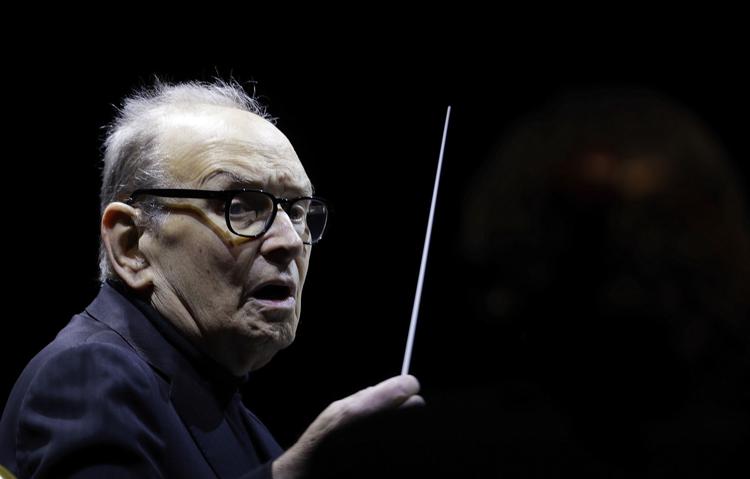 Spaghetti Western movie composer Ennio Morricone dies
Oscar-winning Italian composer Ennio Morricone, who created the coyote-howl theme for the iconic Spaghetti Western "The Good, the Bad and the Ugly" and often haunting soundtracks for such classic Hollywood gangster movies as "The Untouchables" and the epic "Once Upon A Time In America," died on Monday. He was 91.
Morricone's longtime lawyer and friend, Giorgio Assumma, said the Maestro, as he was known, died in a Rome hospital of complications following a recent fall in which he broke a leg. Read the full story here: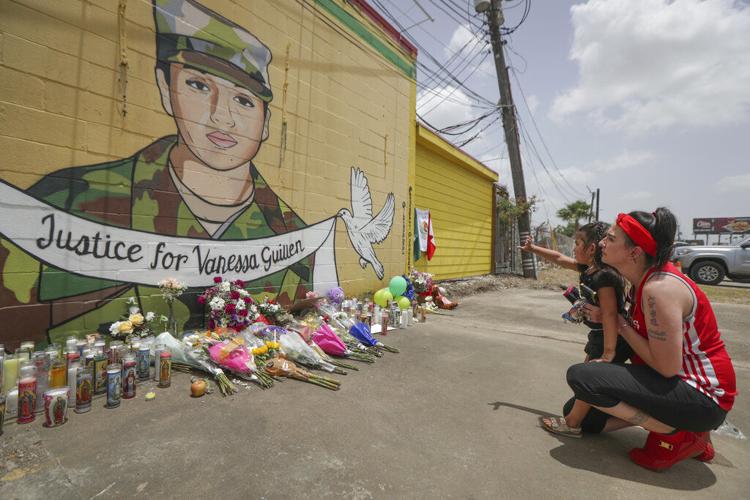 Remains of missing Texas soldier identified
Army investigators have identified the body of a soldier who vanished more than two months ago from a base in Texas, according to a lawyer for the soldier's family.
Remains found last week buried near Fort Hood belong to Spc. Vanessa Guillén and Army officials informed her family in Houston Sunday, attorney Natalie Khawam told The Associated Press. Guillén, who had been missing since April, was killed and dismembered by a fellow soldier who took his own life last week, federal and military investigators have said. Read the full story here:
Bubonic plague case reported in China's Inner Mongolia 
While China appears to have reduced coronavirus cases to near zero, other infectious threats remain, with local health authorities announcing a suspected bubonic plague case in the Inner Mongolia Autonomous Region.
Authorities in the Bayannur district raised the plague warning on Sunday, ordered residents not to hunt wild animals such as marmots and to send for treatment anyone with fever or showing other possible signs of infection.
Plague can be fatal in up to 90% of people infected if not treated, primarily with several types of antibiotics. Read the full story here:
At least two people died in a plane crash Sunday over Lake Coeur d'Alene in Idaho, and as many as six other people may be missing. Witnesses said they saw two planes colliding above the water, then crashing into the lake.
At least 13 people, including a 7-year-old girl at a family party and a teenage boy, were killed in Chicago over the Fourth of July weekend, police said. At least 59 others were shot and wounded. It was also a violent weekend in Atlanta and New York.
A statue of abolitionist Frederick Douglass was ripped from its base in Rochester, N.Y., on the anniversary of one of his most famous speeches, delivered in that city in 1852. Police said the statue of Douglass was taken on Sunday from a site along the Underground Railroad where Douglass and Harriet Tubman helped shuttle slaves to freedom.
Prosecutors on Sunday asked a judge to schedule a Friday court appearance in New York for Jeffrey Epstein's longtime associate to face charges she helped him recruit women to sexually abuse. British socialite Ghislaine Maxwell, 58, was arrested Thursday at a $1 million estate on 156 acres that she purchased last December in Bradford, New Hampshire.
Summer Taylor, 24, killed Saturday when a man drove his car onto a closed Seattle freeway and into a crowd protesting police brutality, was remembered Sunday as someone who was dedicated to the cause. The other person hit in the incident, meanwhile, remained in serious condition at a Seattle hospital.
A large tree toppled onto a detached garage in a Maryland neighborhood where people attending a child's birthday party sought shelter from a storm, sending 19 people to hospitals Sunday afternoon, authorities said. Anne Arundel County Fire Department spokesman Russ Davies said one person was critically injured and five others were in serious condition but none of their conditions was life-threatening.
The developers of the long-delayed, $8 billion Atlantic Coast Pipeline announced the cancellation of the multi-state natural gas project Sunday, citing uncertainties about costs, permitting and litigation.
The death toll from three days of heavy rain and flooding in southern Japan rose to 40 on Monday, including 14 who drowned at a riverside nursing home, as rescuers searched for 10 missing people and rain threatened wider areas of the main island of Kyushu, officials said.
Click on the links below for full versions of these stories and scroll further for trending stories, a look at today in history and celebrity birthdays.
Today's national forecast
The 2020 Atlantic hurricane season has another record to add, the earliest named "E" storm. Tropical Storm Edouard formed overnight, and CNN Meteorologist Pedram Javaheri has the forecast. Watch here:
Trending today
Image of the day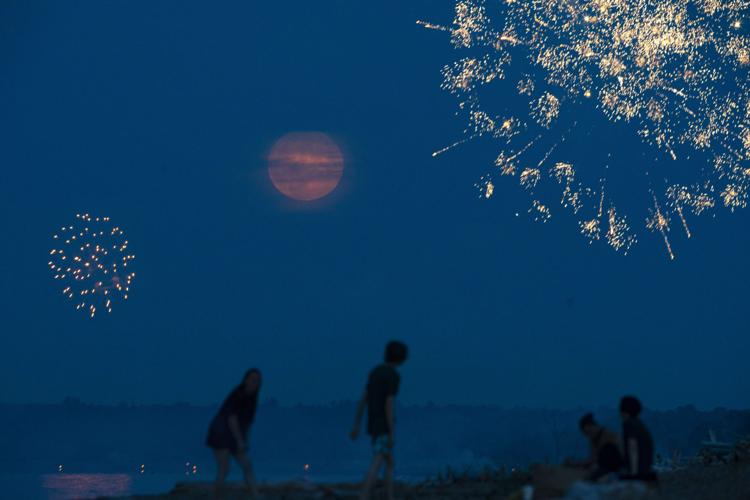 On this date
167 North Sea oil workers were killed when explosions and fires destroyed a drilling platform, and more events that happened on this day in history.
Here's a look back at sports happenings on this date in history, July 6:
Happy birthday to ...
Be the first to know
Get local news delivered to your inbox!