Today is Monday, March 29, 2021. Let's get caught up.
These headlines are in the news this morning: Engineers have "partially refloated" the cargo ship blocking the Suez Canal; richest Czech man among 5 killed in helicopter crash in Alaska; U.S. men's soccer fell to Honduras, ending Olympic hopes, again.
Read on for these stories, other top headlines, celebrity birthdays and more.
---
TOP STORIES
Ship 'partially refloated,' but still stuck in Suez Canal
SUEZ, Egypt (AP) — Engineers on Monday "partially refloated" the colossal container ship that continues to block traffic through the Suez Canal, authorities said, without providing further details about when the vessel would be set free.
Satellite data from MarineTraffic.com showed that the ship's bulbous bow, once lodged deep in the canal's eastern bank, had been partly wrested from the shore — although it remained stuck at the canal's edge. The ship's stern had swung around and was now in the middle of the waterway, tracking data showed.
Although the development marked the vessel's most significant movement since getting stuck last week, the salvage crew urged caution as obstacles loomed. Read more:
Richest Czech man among 5 killed in Alaska helicopter crash
ANCHORAGE, Alaska (AP) — A contracted helicopter carrying guides and guests from a lodge on a heli-skiing trip in Alaska's backcountry crashed, killing the pilot and four others, including the Czech Republic's richest man.
The only other person onboard was in serious condition but stable Sunday at an Anchorage hospital, Alaska State Troopers said.
The five killed in the Saturday accident were identified as Petr Kellner, 56, and Benjamin Larochaix, 50, both of the Czech Republic; Gregory Harms, 52, of Colorado; and two Alaskans, Sean McMannany, 38, of Girdwood, and the pilot, Zachary Russel, 33, of Anchorage, troopers said Sunday. Read more: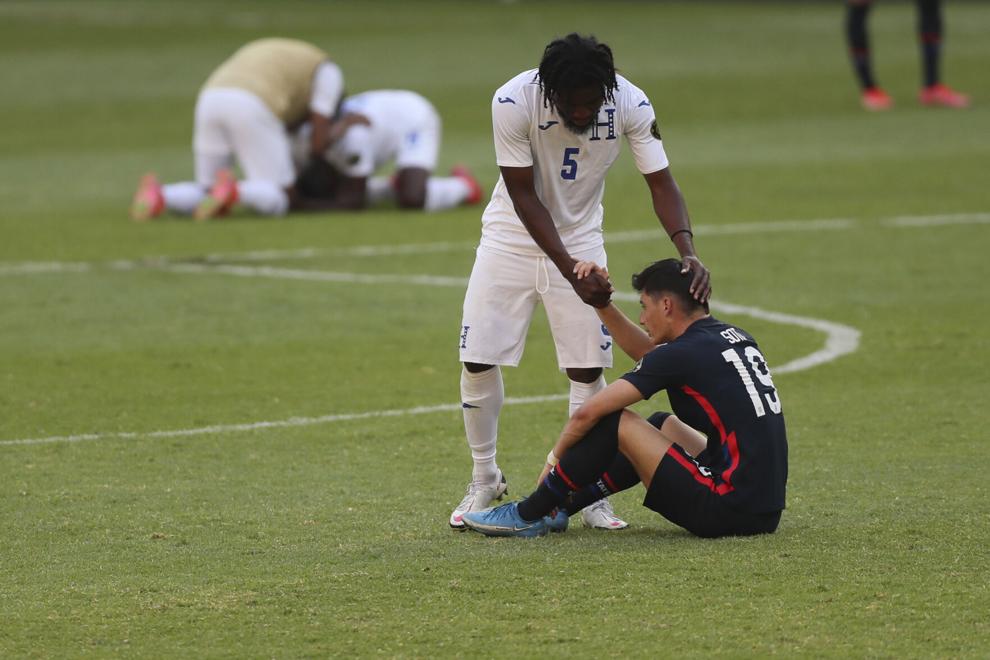 US men's soccer loses to Honduras, misses 3rd straight Olympics
American players fell to the field at the final whistle. Another missed Olympics soccer tournament for the U.S. men.
Juan Carlos Obregón scored in the fourth minute of first-half stoppage time, goalkeeper David Ochoa committed a blunder that gifted Luis Palma a goal two minutes into the second half and Honduras beat the United States 2-1 on Sunday in an Olympic qualification game at Guadalajara, Mexico.
U.S. captain Jackson Yueill pulled a goal back with a curling 23-yard shot in the 52nd minute, but the Americans mis-fired on several good chances to equalize. Read more:
In other news today ...
Suspected Russian hackers gained access to email accounts belonging to the Trump administration's head of the Department of Homeland Security and members of the department's cybersecurity staff whose jobs included hunting threats from foreign countries, The Associated Press has learned.
National civil rights leaders appeared alongside several family members of George Floyd at a prayer service Sunday night, hours before opening statements were set to begin in the murder trial of the former Minneapolis police officer charged in his death.
Sarah Obama, the matriarch of former U.S. President Barack Obama's Kenyan family has died, relatives and officials confirmed Monday. She was at least 99 years old.
Torrential rains across Tennessee flooded homes and at least one church and left roads impassable, prompting dozens of people to be rescued in the Nashville area. Authorities said four bodies were found Sunday in the flood's aftermath.
New York is poised to join a growing number of states that have legalized marijuana after state lawmakers reached a deal to allow sales of the drug for recreational use.
More than 900 people from a nearby village were evacuated after a massive fire broke out early Monday at the Pertamina Balongan Refinery in Indonesia's West Java province, officials said.
Click on the links below for full versions of these stories and scroll further for a look at today in history and celebrity birthdays.
IMAGE OF THE DAY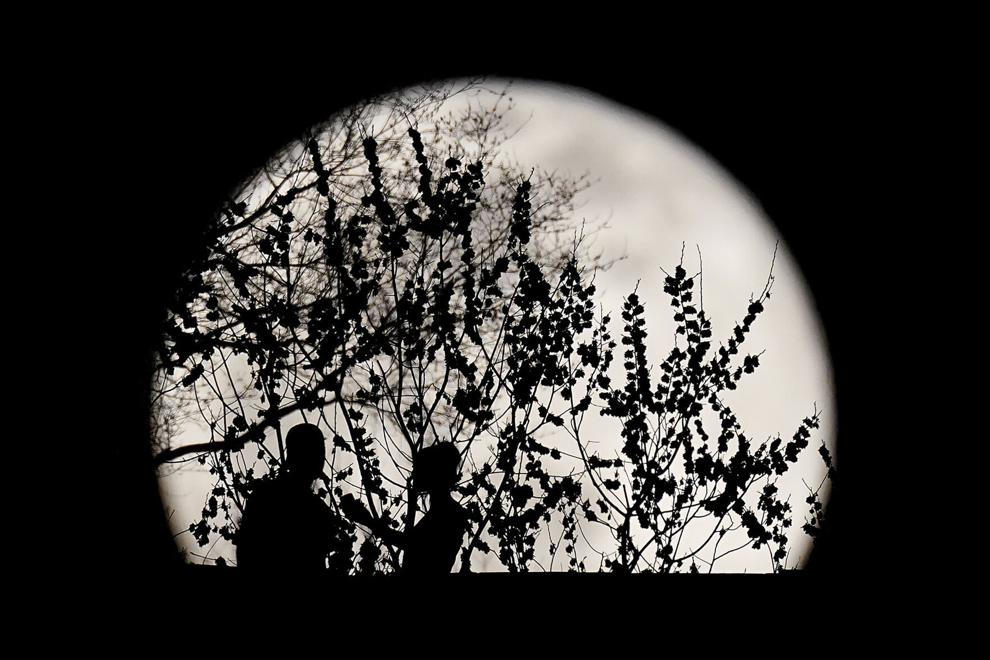 ON THIS DATE
The last United States combat troops left South Vietnam, ending America's direct military involvement in the Vietnam War, and more events that…
In 1982, Michael Jordan's jump shot with 16 seconds remaining gives North Carolina a 63-62 victory over Georgetown for the NCAA men's basketba…
HAPPY BIRTHDAY TO ...