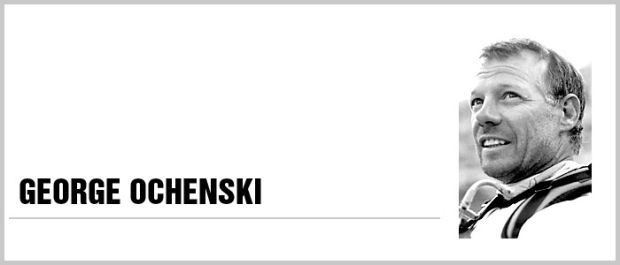 Electoral-year politics have a tendency to produce the worst possible policies. Why? Because the real business of governance, which should be good policies that benefit our citizenry without regard to political affiliation, take a back seat to bashing opponents and overreacting to whatever hot-button political issue du jour will garner votes. In that regard, Montana's U.S. Sen. Jon Tester, a Democrat, has unfortunately led the pack – and now, sadly, we are seeing the outcomes of his electoral-year machinations and poor policy judgment.
It is worth remembering that Tester was the first to remove an animal from Endangered Species Act protections through congressional mandate in the 37 years the act has been in effect. Tester cried "wolf" as an election-year ploy and then delisted wolves from the Endangered Species list using a rider on an appropriations bill – a tactic he explicitly condemned when running against former Sen. Conrad Burns, but then embraced when it fit his purpose.
The reason Tester initially opposed the use of riders is well-known. There is no individual bill involved, no committee hearings on the bill, no chance for the public to provide input on a specific bill and, since they're usually tacked on to "must pass" legislation, virtually no chance for careful analysis of the potential effects. Of all the ways in which laws are made, slapping non-related riders on appropriations bills are arguably the worst. Yet, that's just what Tester did.
The result was, of course, a landslide of unintended consequences. First the collared wolves of Yellowstone wound up dead, ruining years of careful study as we re-learn the societal structure of wolf packs as well as what they do or don't do, where they go, what they hunt, and how they interrelate with our society and the diminishing wild lands their species has occupied since time immemorial.
Nor have the impacts been limited to Montana. Idaho, almost unbelievably, approved the slaughter of two wolf packs deep in the River of No Return Wilderness by government hunters. The public outcry – and the diminution of the Wilderness Act's provisions to maintain wilderness as "untrammeled" by man – forced the cancellation of that plan just last week.
But of course we have yet to see how far Tester's precedent will spread. It's certainly foreseeable that others will follow his lead and delist other endangered species that get in the way of resource extraction on public lands by removing them from Endangered Species Act protections via congressional mandate.
Tester's Forest Jobs and Recreation Act has likewise set horrible precedents that are now being followed and expanded upon by other members of Congress – and it hasn't even passed the Senate yet, let alone been signed into law. But if a Democrat can bypass management of National Forests by the Forest Service, how then can one complain when a Republican follows suit?
As is well known, Tester's FJRA mandates that 100,000 acres of national forest lands in Montana be logged or – in the pliable language of Congress – "mechanically treated." Once again, Montana's senator has cried "wolf" over so-called "forest health" issues. But logging has literally nothing to offer as a solution since climate change, not a lack of logging, is the primary result of the beetle outbreak that has killed millions of acres of trees in the Western states and Canada. Nor has large-scale logging proved even minimally effective at reducing wildfires.
Others have already followed Tester's mandated logging lead. Montana's Republican Rep. Steve Daines has already co-sponsored a mandated logging bill that has passed the House. Taking Tester's mandate even further, Daines' bill declares half of our national forests shall now be used for timber production, regardless of what endangered species might seek final refuge there or what environmental consequences might accrue.
And just last week, the House passed its version of the Farm Bill with a provision in Sec. 8204 that exempts an unlimited number of commercial logging projects on national forests – up to 3,000 acres in size – without the environmental analysis required by the National Environmental Policy Act. Should some member of the public try to intervene in the destruction, the bill also eliminates administrative appeals.
Make no mistake, this is only the start of the unintended consequences wrought by Montana Sen. Jon Tester's precedents. The tragedy is that this shameful path to widespread environmental degradation was enabled by Tester crying "wolf" simply to garner a handful of votes during an electoral year.
George Ochenski writes a weekly column for the Missoulian's Monday Opinion page. He can be reached at oped@missoulian.com.