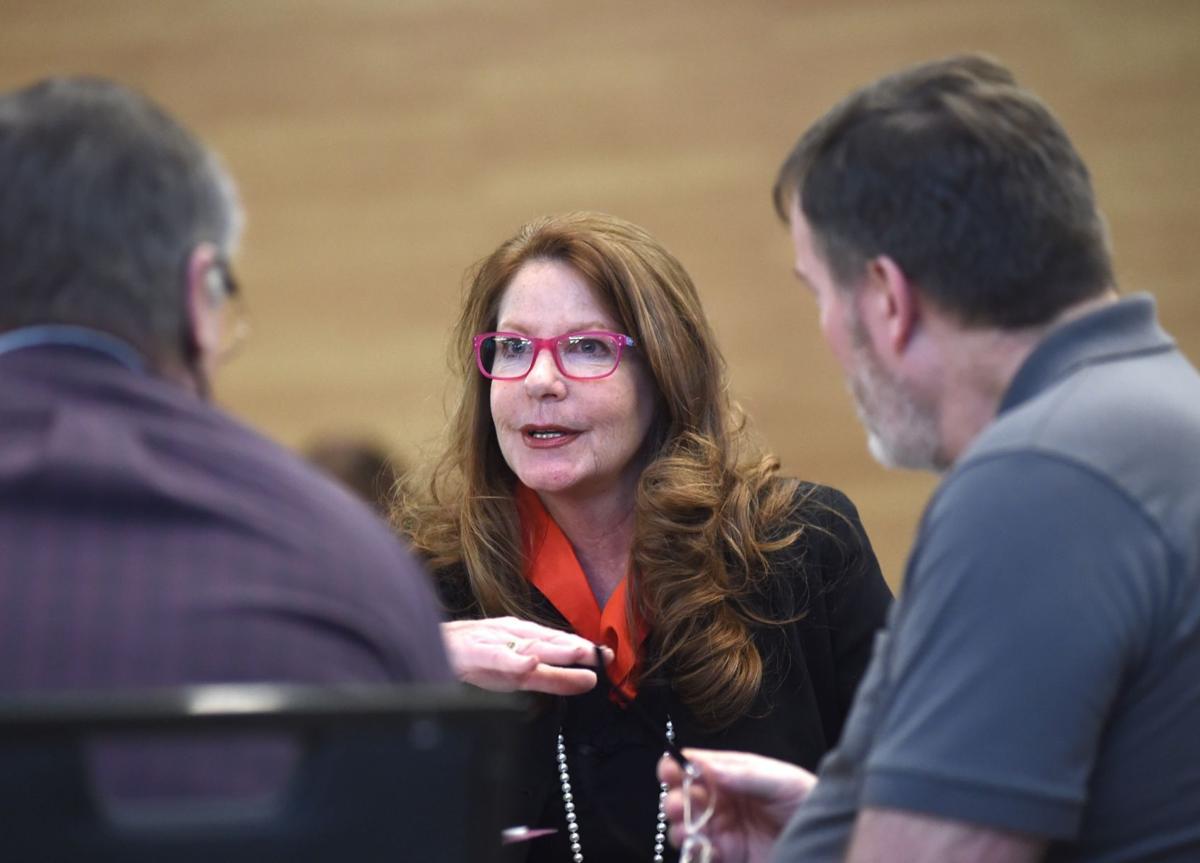 About two decades before he became the second president of the United States, John Adams wrote these words about education:
"Laws for the liberal education of youth, especially for the lower classes of people, are so extremely wise and useful that to a humane and generous mind, no expense for this purpose would be thought extravagant (1776)."
Based on recent events in Great Falls, it appears that times have changed.
At the Montana Association of Elementary and Middle School Principals' meeting, Elsie Arntzen, our newly elected superintendent of Montana public schools, was asked by Great Falls Superintendent Tammy Lacey if she had plans to fund preschool for Montana children experiencing poverty.
Courtesy of the Great Falls Tribune, here's part of Arntzen's response: "So I do believe in our tight, fiscal minds, we have to say that wish list is big. That wish list is there and it's on that list. But at this opportunity time, is that it? But again, I'm going to reiterate, if the Legislature does so happen, because it would take that opportunity to occur, if that happens, then I would do that within my power and with your energy in this room, to put that forward for our neediest and our youngest. I will not impede that."
You may need to read that aloud. Aside from her near verbal incoherence, the first problem with Arntzen's response is that she repeatedly spoke of a "wish list," as if there was some magical process through which Montana educators' wishes become fulfilled. But wishes are different than goals. Wishes are what people do when they have no control. Wishes are unreal and fantastical. Wishes are not the method for change upon which serious educational leaders rely.
You have free articles remaining.
Educational leaders speak of goals. They make a to-do list and then get-'er-done. They don't put the educational needs of the poorest children in the realm of wishes and fantasies.
Arntzen's next problem is her lack of passion, compassion and commitment. In the whole version of her meandering word salad, she twice said, "I will not impede that." That's far short of the passion it takes to become committed to important educational goals. She also lacks any sense of compassion for children of poverty. She can't even make herself say, "I will support your efforts bring educational opportunities to the youngest and neediest Montana students."
What might John Adams have said? Maybe something like, "... to a humane and generous mind, no expense for this purpose would be thought extravagant."
But maybe times really have changed. Maybe there's scientific evidence indicating that preschool programs for poor children have no helpful effects?
As it turns out, contemporary scientific research is on the side of John Adams. Early educational interventions for poor children significantly improve school progress, cognitive skills, social-emotional development, and reduce later criminal behavior. These are unarguably very good things. If our state superintendent and our Montana Legislature have "humane and generous" minds, lavishly funding preschool for poor children could not "be thought extravagant."
Just for fun, I channeled John Adams, pretending he had just won the election to become our state superintendent? I imagined how he would have responded to Tammy Lacey's question. Here's what John Adams said—straight from my creative imagination:
"You've asked a very important question. As a Christian and founding father of this nation, I have three top priorities and I'm taking them to the Montana Legislature, the governor, and Montana citizens. These priorities include: 1. continuing and expanding efforts to graduate as many Montana high school students as possible – because graduation matters; 2. providing state-supported preschools throughout Montana, because our future will be too expensive if we don't; and 3. increasing pay for all school teachers and school professionals. These are my priorities because economic success, environmental quality and healthier Montana citizens is always a function of excellence in education and educators."
If Arntzen is unable to set educational goals, Montanans will need to step up and help her get back to what was common knowledge in the 18th century.
John Sommers-Flanagan is a clinical psychologist and professor of counselor education at the University of Montana. He is the author of eight books and co-host, along with Dr. Sara Polanchek, of a new Montana-based parenting podcast called The Practically Perfect Parenting Podcast at http://practicallyperfectparenting.libsyn.com.