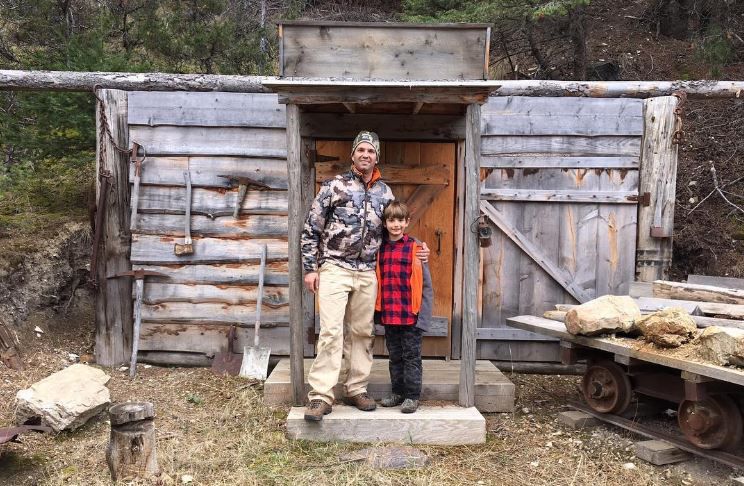 This week, the eldest son of President Donald Trump, Donald Trump, Jr., will visit Montana to campaign on behalf of Republican congressional candidate Greg Gianforte at rallies in Kalispell, Hamilton, Billings and Bozeman. And is the case with almost every election in Montana, the issue of public lands once again looms large in this race.
It looms large because, unlike many who live in highly urbanized areas of the country, Montanans understand the issue of public lands on a very personal level.
Montana Republicans, unlike many of their coastal brethren, have a proud tradition of putting protecting our public lands above the ideological zealotry of some think-tankers in Washington, D.C. When it comes to public lands and the interests of outdoorsmen, there is no better ally than Donald Trump Jr. - and the Republican Party would do well to listen to the voices of advocates like Trump and less to the voices of D.C. insiders when it comes to defending our most precious and basic resource.
Like his father, Don Jr. isn't shy about saying what he believes - regardless of what establishment Republicans may think. When it comes to the issue of public lands, Don Jr. has been absolutely clear about where President Trump will be on these issues. In an interview given just after his father's election, when asked about public lands, Donald Jr. said, without reservation, "we have to keep public lands public."
Trump has said that his administration will be a friend to outdoorsmen all across our great country; "we are going to be about making sure that Americans can get out and enjoy hunting and streams. These are all our woods and waters. It belongs to all of us and we all have to be able to access it."
Public lands and outdoors issues are more than just theoretical for Donald Jr., for him they are incredibly personal.
Don Jr. is an avid hunter and fisherman, and he sits on the board of Boone and Crockett - America's first wildlife conservation organization - founded by former President Theodore Roosevelt. Don Jr.'s affinity for the outdoor lifestyle is something he learned from his maternal grandfather. During summer visits as a child with his grandfather in Czechoslovakia, Don Jr. learner to love the outdoors - something that he has carried with him throughout his life.
"I understand these issues," said Trump. "It's something I'm passionate about. I will be the very loud voice about these issues in my father's ear. No one gets it more than us."
Like Don Jr., I learned my respect and love for the outdoors from my grandfather. For 30 years, my grandfather - Wallace Barron - was a game warden in northern Maine. He fished, he trapped, he hunted and he respected the land - values he instilled in me from a very young age.
Some within the Republican Party would dismantle our federal public lands and park system. For those who don't have a connection to the majesty of America's public lands, it must seem easy to treat our lands like anything other asset - something that can be sold off to the highest bidder.
These people are wrong. Our public lands are more than just another asset of the federal government, they are America - and they should be protected and defended, not auctioned off.
Don Jr., like his father and like Interior Secretary Ryan Zinke, understand this and are committed to carrying on the great tradition of Republicans like Teddy Roosevelt.
I was a proud supporter of Donald Trump's campaign for president and I am incredibly proud of the tireless work he has done on behalf of the American people since he was elected.
President Trump and Secretary Zinke should continue to listen to the voices of outdoorsmen like Don Jr. and resist the calls from the beltway elitists who frankly know and care very little about the world outside of their concrete jungles.
Christopher R. Barron is a conservative strategist and the organizer of LGBT for Trump.