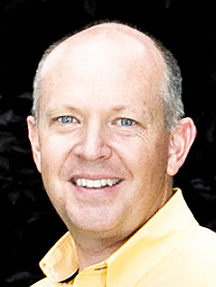 "Are we there yet?" When it comes to employment and full inclusion of people with disabilities into our communities, the answer is, "probably not, but we are getting closer."
In recent weeks, there has been a good bit of media coverage on the 25th anniversary of the signing of the Americans with Disabilities Act, or ADA. The ADA is the civil rights law for the nation's nearly 60 million people with disabilities—including 200,000 Montanans with disabilities. The ADA guarantees equal access to public places, including schools, private businesses and government services, as well as employment protections for people with disabilities. In short, it promises that everyone, regardless of ability, is treated fairly.
To some degree, ADA guarantees have been met. In Montana, for example, youth with disabilities participate in post-secondary education at higher rates than ever before. Kids and adults have opportunities to share in adapted recreation activities with their friends and families. Many businesses are more physically accessible to their customers. For instance, new construction since the early 1990s includes "no step" entries, wider doors and hallways, and requires unobstructed merchandise aisles. Adaptations that were originally designed for people with disabilities have been mainstreamed. We can use our voice to dictate text messages and emails. "Siri" talks to us, and screen magnifying features make the characters on our computer screen larger and easier to read.
Despite this significant progress, improved employment outcomes among people with disabilities have not been realized. Of the 50,000 working-age Montanans with disabilities, recent data suggests that only one-third are currently employed. Discouragingly, this employment rate has actually declined from 25 years ago.
To address the persistent employment gap, the 2014 federal Workforce Innovation and Opportunity Act, or WIOA, authorizes employment training opportunities for over 4,000 high school youth with disabilities in Montana and supports integrated employment opportunities for adults with disabilities. In fact, this new law kicks open doors to economic self-sufficiency, independent living and full participation in the community.
Based on our nearly four decades of research and training experience, we know that options for integrated employment and community living are achievable. Maclaen works part time as a library assistant at the Polson City Library. He is supported by family and co-workers and lives in a place of his own next door to his parents. Maclaen's example is repeated many times over in the lives of people like Travis and Sierra in Helena, Isaac in Miles City and Danielle in Kalispell.
"There yet?" No, but we are making progress. There are many people with disabilities who are quite capable of working and living in the community. Our job is to work together to make it happen.
The next 25 years of the community inclusion journey requires us to challenge our own thinking of what is possible, realistic and appropriate. The oft-quoted adage, "if you always do what you've always done, you'll always get what you always got" has never been more true.
As a former high-school special education teacher, and now as the director of the Rural Institute for Inclusive Communities, I invite and encourage all of us to keep turning promises into reality. Journey with us, with families, public and private organizations, and youth with disabilities to enable young people with disabilities and their families to achieve the promises of the ADA. 
Martin Blair is executive director of the Rural Institute for Inclusive Communities at the University of Montana. He can be contacted through www.ruralinstitute.org or at 406-243-5467.