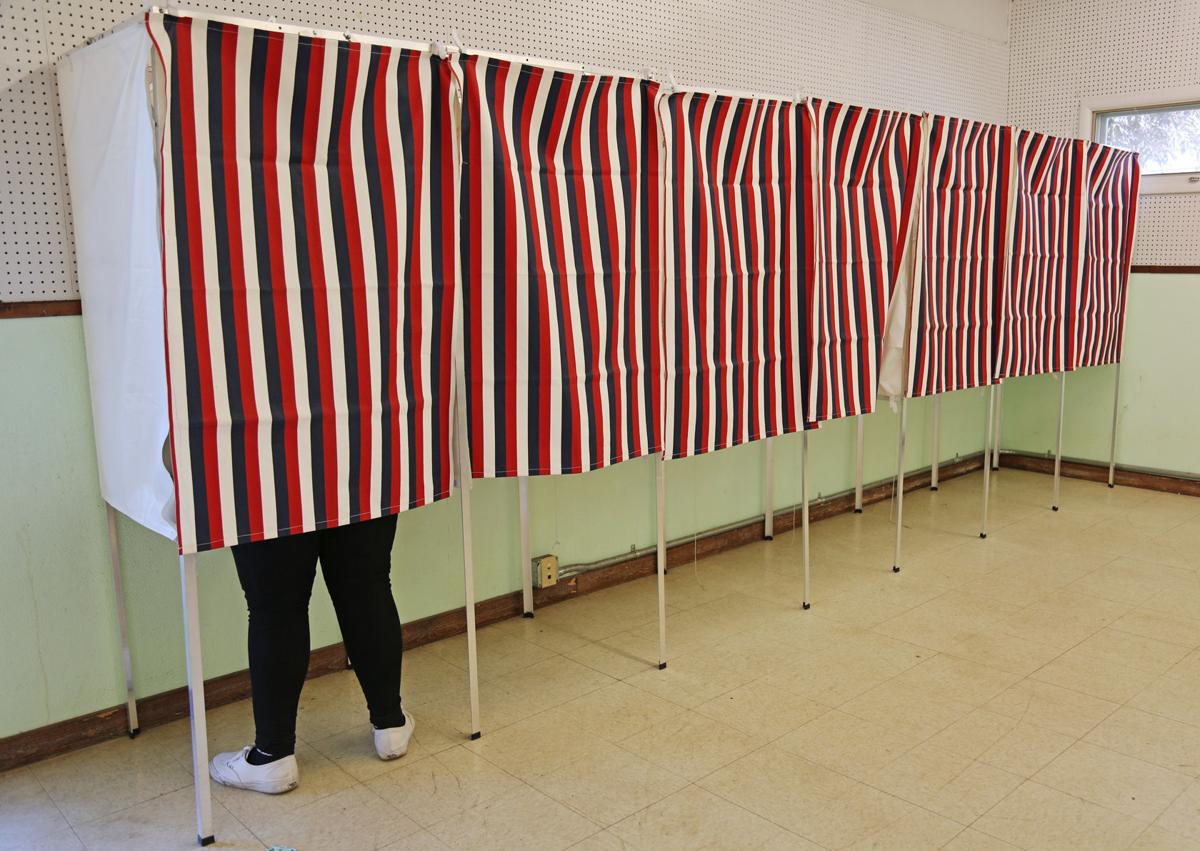 Elections officials in every one of Montana's 56 counties are well aware of recent high-profile allegations of widespread voter fraud and rigged elections, and are making special efforts to assure voters of a secure election.
These hard-working public servants do their best every election to ensure a fair and dependable process, but for this election more than any other in recent memory, it is especially important for them to identify any problems early on, resolve them, and do so in a manner that is open and transparent to the public.
Fortunately, in Montana at least, county and state elections officials are already taking steps to extinguish any fears about the integrity of the elections process. And since every county in Montana has its own set of procedures, voters should pay attention to what's being done to address their particular issues in their particular county.
Concerns arose last month in Missoula County after more than a dozen voters told the local elections office that people were going door-to-door, asking questions about their votes and offering to deliver their absentee ballots for them. Similar reports were heard in Livingston, where one resident even contacted the police.
The Montana Secretary of State's office, while noting that it's not illegal to turn in someone else's ballot for them, cautioned voters against giving their ballots to anyone they don't already know and trust.
At the Missoula County Elections Office, officials directed anyone with questions about whether an absentee ballot was received and accepted by the office to check its status at app.mt.gov/voterinfo.
However, any voters whose ballot was rejected have probably received a call or a letter from the elections office by now. More than 40,000 absentee ballots were mailed to Missoula County voters this year, and only a few of these have been rejected – usually, because they were returned without the required signature.
Voters whose ballots were rejected can go to the elections office to provide a signature or fill out a new ballot.
Looking to demystify the vote-counting process as much as possible, the elections office even hosted an open house and invited members of the public to learn about the office's Election Day operations first-hand. Visitors were given a tour of the elections offices at the fairgrounds and informed of the various measures staff use to ensure ballots are not tampered with and votes are tallied accurately.
Missoula has a good track record on this score, according to post-election audits required by the secretary of state. However, Missoula also uses county machines that are almost 20 years old. Even brand-new machines can be glitchy. Missoula County elections staff are smart to test early and often for machine errors.
In Sanders County, such testing revealed a problem with the ballots mailed to thousands of residents, and software provided by the Omaha, Nebraska, company that provides voting equipment and services to at least 44 counties in Montana. Fortunately, elections officials in Sanders County went public with both the problem – and the proposed solution.
Sanders County Clerk and Recorder Nichol Scribner explained that when her office found that machine counts did not match hand counts of test ballots, they began making plans to hand-count every ballot on Election Day if necessary. Every absentee and late-registration ballot will be counted by hand regardless.
This means at least 21 additional workers have been brought on board to help hand-tally the ballots. Most of them are employed by the county and do not normally work Election Day; they will receive overtime pay for helping to ensure Sanders County ballots are counted as quickly and as accurately as possible. It's worth the marginal added cost to taxpayers to provide this crucial assurance.
In the meantime, the testing will continue, and the public is invited to observe the testing for themselves.
In Ravalli County, where a record 12,332 absentee ballots were mailed out this year, residents have been contacting the Ravalli County Clerk and Recorder with their concerns about election fraud.
That's exactly the right thing to do.
Concerned citizens who have questions about the process should call their county elections office. And anyone who witnesses something they believe to be voter fraud should report what they see to that same office, with as much specific information as possible.
At least one Ravalli resident was concerned about stolen mail after a rash of mail thefts in Billings last month. Police there fielded at least 10 calls from different neighborhoods, noting that absentee ballots did not seem to be the intended target of the thefts but that some ballots were taken with the stolen mail.
More than 334,200 absentee ballots were mailed to Montana voters this year, according to the Montana secretary of state's office. At this point, with Election Day looming, it is too late to return an absentee ballot by mail. They can still be hand delivered, however, to the county elections office on Monday or Tuesday or to polling locations on Nov. 8.
Three months ago, the Pew Research Center released a report showing that only 49 percent of registered voters are "very confident" their ballot will be accurately counted in this election. Each county, from elections officials to residents, must go the extra mile to ensure this election is as secure, open and flaw-free as possible, and help make that confidence number a lot higher in Montana.