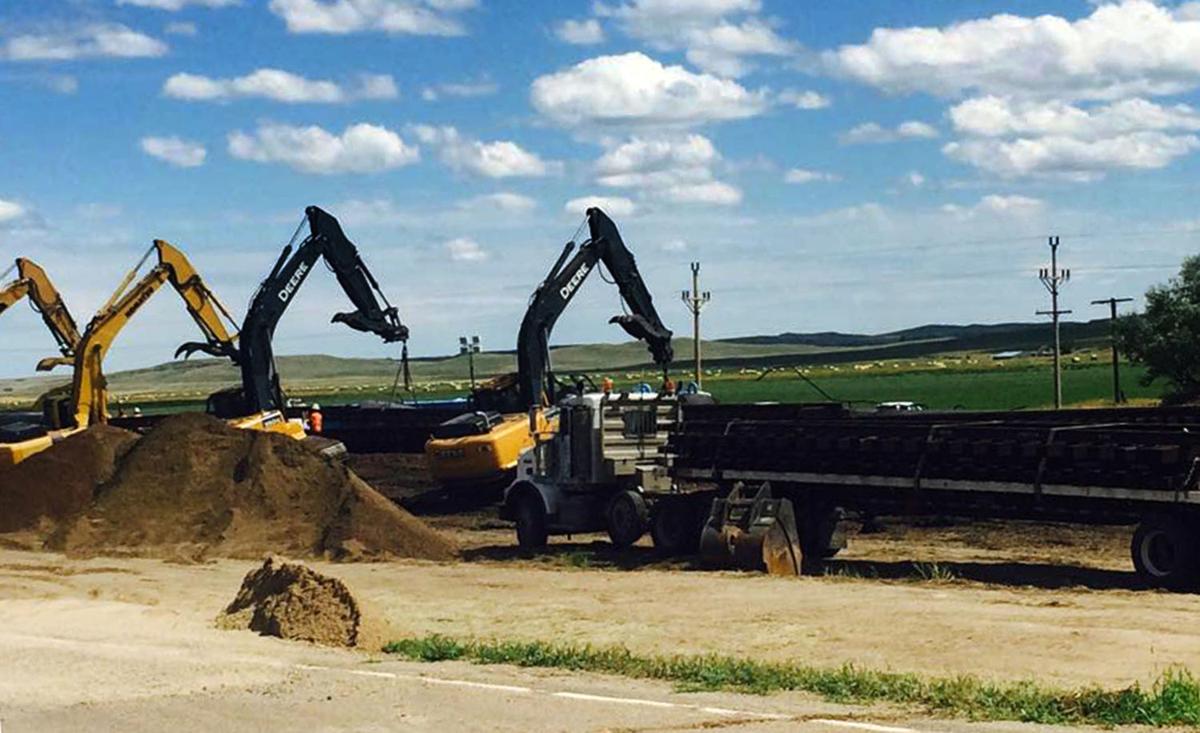 Ninety nine years ago, the Montana Legislature established a Board of Railroad Commissioners to regulate railroad activities in the state. A few years later, the board was folded into the new Public Service Commission, which these days consists of five elected members and their staff charged with regulating railroads and other transportation companies; telecommunications; energy, water and sewer utilities; and pipeline safety.
The Board of Railroad Commissioners was abolished by the Legislature in 1971, but the Public Service Commission still ensures that Montana's railroads meet established safety standards. Sort of.
A recent legislative audit found that, in reality, the Public Service Commission "is not actively pursuing rail safety and does not have adequate safety inspector coverage for the state."
The audit listed several steps the commission should take to resolve these concerns, and the PSC should take them to heart by turning a great deal more attention to the issue of rail safety in the coming months. In order to comply with the audit's recommendations, the PSC will have to play a larger role in railroad safety in Montana, rather than leaving inspection and enforcement up to the federal authorities or trying to pass it off to another state agency.
The commission holds authority to ensure railroads are in compliance with safety protocols in partnership with the Federal Railroad Administration, which has itself been criticized for lacking sufficient inspection resources.
In addition to meeting federal regulations, railroad companies devote their own resources and employ their own inspectors to ensure their trains and tracks are safe. They don't want an accident to happen anymore than anyone else does.
Yet the majority of states with any significant railroad activity have their own rail safety inspection programs, which allow them to focus on areas and issues of unique importance to their state. Montana's varied geography, which includes both plains and mountain ranges, is reason enough to develop a unique state railroad inspection program. However, Montana's status as a resource state means special attention should also be paid to certain kinds of rail cargo – be it coal, crude or other commodities.
It's true that devoting more resources to rail inspection will mean paying additional dollars – and either railroad companies or Montana taxpayers will end up footing the bill. However, settling for the status quo could end up costing a whole lot more – in damages, injuries and even lives.
It's been less than three years since the tragic lesson of Lac-Megantic, the little Canadian town of about 6,000 residents that saw its downtown destroyed when a train carrying crude from the Bakken derailed. The resulting explosion left 47 people dead.
In 2014, Montana counted a total of 31 train accidents, not including incidents at highway railroad crossings. These accidents tallied damages of more than $10 million.
According to the Legislative Audit Division's railroad safety report, nearly 20 percent of Montana's population lives within an oil train derailment evacuation zone. In addition to more than 180,000 residents, this zone includes more than 350 schools and nearly 50 medical centers.
The audit went on to fault Montana's Disaster and Emergency Services for not meeting its "statutory responsibilities relative to coordinating emergency management or ensuring local emergency response agencies can respond to a train derailment with hazardous materials," but also found that the Montana Department of Transportation is "adequately managing highway-rail crossing safety within resources."
Local communities can do much more to prepare for rail accidents, and the Department of Military Affairs, which administers Disaster and Emergency Services, plans to start holding hazardous material exercises for local governments starting next year. However, when it comes to rail accidents in Montana, prevention should be the top priority – and Montana's PSC should be making sure it is treated as such.
The commission's safety inspections are funded primarily through annual fee assessments on the rail companies that do business in Montana. It employs only two inspectors to cover the entire state, and the audit recommended that it hire at least three more rail safety staff.
The audit also noted that even though Bakken oil production has slowed recently, a new oil transfer facility in North Dakota will likely help boost the number of crude oil shipments through Montana to as many as 40 trains per week.
With this in mind, it's heartening to see signs that the Public Service Commission is willing to pay more attention to rail safety. It has reportedly opened a docket to discuss the issue in the months leading up to the 2017 Legislature, and earlier this month, the commission PSC held a roundtable discussion in Helena on the topic.
Also this month, commission Chair Brad Johnson told the Energy and Telecommunication Interim Committee that the PSC is already working to comply with the recommendations in the audit, which include:
becoming more active with the Association of State Rail Safety Managers;
conducting a state rail safety risk assessment;
actively engage with Montana Disaster and Emergency Services and other state and federal agencies to address emergency planning; and
increase inspection coverage and frequency.
If the commission "is unwilling or unable to prioritize its railroad safety activities," the audit suggests, legislators should consider transferring this important duty to a state agency that can. Indeed, at least one member of the commission seems open to that idea.
That's putting the caboose before the railcar. The Montana Public Service Commission should devote more of its attention to railroad safety and be prepared to present any necessary requests for support to the next Legislature. A proposal to divest itself of its authority to ensure the safety of Montana's railroads shouldn't be one of them.
Missoulian editorial board: Publisher Mark Heintzelman, Editor Matt Bunk, Opinion Editor Tyler Christensen.