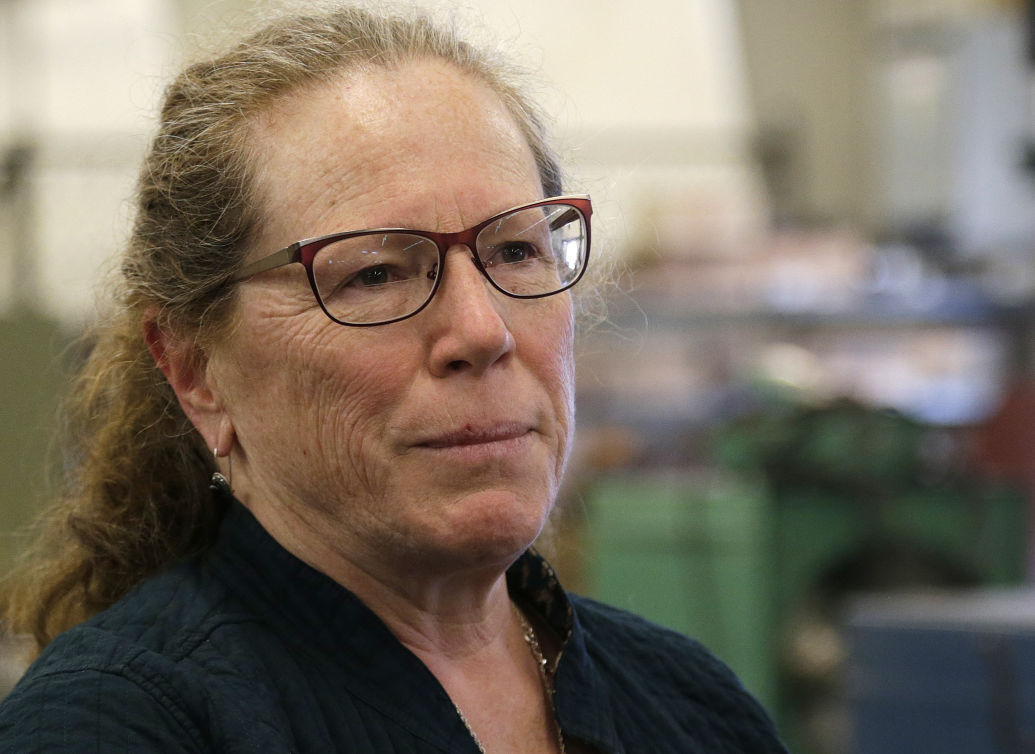 Over 2,000 Montana residents have received training for good-paying jobs though RevUp Montana, a workforce project supported by a $25 million federal grant from the U.S. Department of Labor's Employment and Training Administration. The goal is to put students into short-term degree, certificate and apprenticeship programs that lead them into high-wage, high-demand jobs in the state. While most high-paying jobs still require 1-2 years of training at least, RevUp programs offer students a chance at quicker training so they can still enter the workforce with the ability to demonstrate the necessary skills.
"Six years ago the Obama administration set aside $2 billion to help change the way two-year and community colleges offer education," said state RevUp director Matt Springer. "The goal was to better address the skills gap so people are able to meet the expectations for the jobs they have. In every industry, technology is changing, and faculty and so forth may not be up to date. The second issue is the debt load students are feeling in higher education, and in particular for technical jobs. They are not earning enough to justify how much they pay to get an education."
Springer said employers in Montana are having problems finding skilled welders and other labor-intensive jobs. The reason is because the cost of getting an education in those fields is considered too high by prospective students.
"The return on investment isn't there for them," Springer said. 
Montana has received the 10th most federal funding per resident when compared to the other 49 states.
The money is used to hire "workforce navigators" at community colleges across the state, who go out and find prospective students and job-seekers who are looking to get an education. The money also goes to buy state-of-the-art equipment and to design curriculum.
"My project specifically focuses on trades-oriented skills like welding, truck driving, manufacturing and machining," Springer said. "At an individual college level, can we create state-of-the-art programs with great curriculum designed by the industry, which the Department of Labor calls 'demand-driven' and have great equipment? Then at the systems level, how do we have better dialogue between industry and education?"
The program is designed to help students who don't have three years to spend in education. Rather, they can come in for six months, learn a skill and then go try to gain a job.
"We try to provide an industry recognized credential in that amount of time so there's a value-added component they have in that training so they can take out and leverage into higher wages," Springer said. "There are embedded industry-recognized credentials, benchmarks established by particular associations, rather than a degree which is amorphous and grey. The employer on the other end knows this person can do a plate weld and those specific things. It takes the guesswork out of hiring someone."
Besides the 2,000 men and women of all backgrounds - the average age is about 27 - who have gone through the training programs, another 1,600 students have been served through the program's retention strategy that Springer calls "coaching."
"Retention increases 7 to 10 percent if someone calls students to check in with them," he said. "It's a plain reality that if people feel like they're cared about, they will come back."
Approximately 80 percent of students who have gone through the training in 40 different colleges across the state have found jobs, and that number is much higher in the trucking industry.
"Over the next decade, Montana will be 23,000 workers short," Springer said. "With the anticipated retirement of baby boomers, we don't have enough young people. It's a big dark cloud of a crisis that we haven't grappled with yet."
The funding runs out in March of 2017, so Springer has a little over a year left to implement the program.
The workforce navigators are a big piece of the project.
"We have one in every college we work with," Springer said. "They are designed to work with job services to identify under-employed folks and support them through programs and help them find jobs. So really it's a cradle-to-the-grave assistance for an individual seeking training. We've seen big increases in the success with those positions. Retention is up 13 percent and recruitment has a huge potential to increase. Essentially they are matchmakers and they are really good at it. It's something we hope to continue after the grant ends."
Mickey Lyngholm is the workforce navigator at Missoula College. Students can learn machining, welding, electrical fundamentals, safety and rigging, heavy equipment operation, and earn their Commercial Driver's License to be a trucker.
"I think of myself as being the hub of a wheel," Lyngholm said. "I reach out to prospective students and also to building and industry representatives and entities with unemployed populations that might need training and employment," she said. "So, this week, I was at the Human Resource Council to talk about how to put opportunities in front of people."
She said the grant pays her entire salary and allows her to hire instructors, purchase new equipment like two $30,000 semi trailers, and upgrade equipment to ever-evolving industry standards.
"I find that student that would be a good candidate for college, I help them do applications for admissions, get their immunizations and jump through all hoops you have to go through," she said. 
Lyngholm said she wants to make herself available to help any student or job-seeker.
"They want to be served here, and the RevUp grant lets me do that and makes that a priority for me," she said. "I go to employers and say, 'What do we need to do to have you have a trained workforce?' I work with the Chamber of Commerce and Job Service where we interface with employers. I wear a lot of different hats."
Be the first to know
Get local news delivered to your inbox!