Every time Nina Sanders pokes around the extensive Native American collection at the Field Museum in Chicago she is surprised by an incredible find that goes beyond a simple moccasin or elk-tooth dress.
"There are magical things that exist in these collections and can teach us so much," Sanders said, a guest curator at the large natural history museum. Some of those items have never been displayed before.
Sanders, an Apsáalooke woman born and raised on the Crow Reservation, curated the museum's newest exhibit, "Apsáalooke Women and Warriors." The exhibit, which displays historical items and contemporary Crow art, is set to open in March 2020.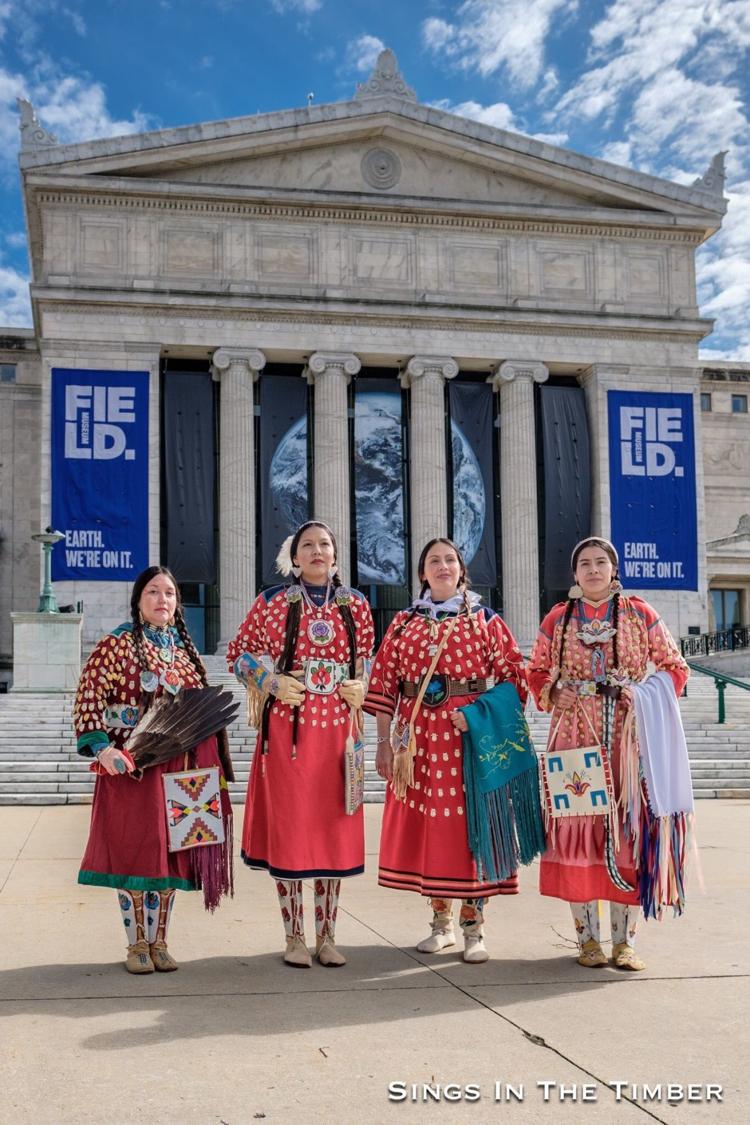 The 6,000-square-foot exhibit is portrayed from the Apsáalooke perspective, and shies away from a Westernized lens that has misrepresented Native culture before.
As curator, Sanders picked which items to include, and wrote the texts and narrative for the exhibit. She collaborated with more than 20 Apsáalooke contemporary artists and scholars on the project, which has been in the works since January.
Representation
Historically Native Americans haven't been allowed to represent themselves, Sanders said.
For hundreds of years museums in the United States have portrayed Native Americans as static people of the past, without acknowledging the hundreds of modern tribes and millions of Native people, Sanders said.
"They talk about indigenous people like they existed in the past, and that's problematic," she said.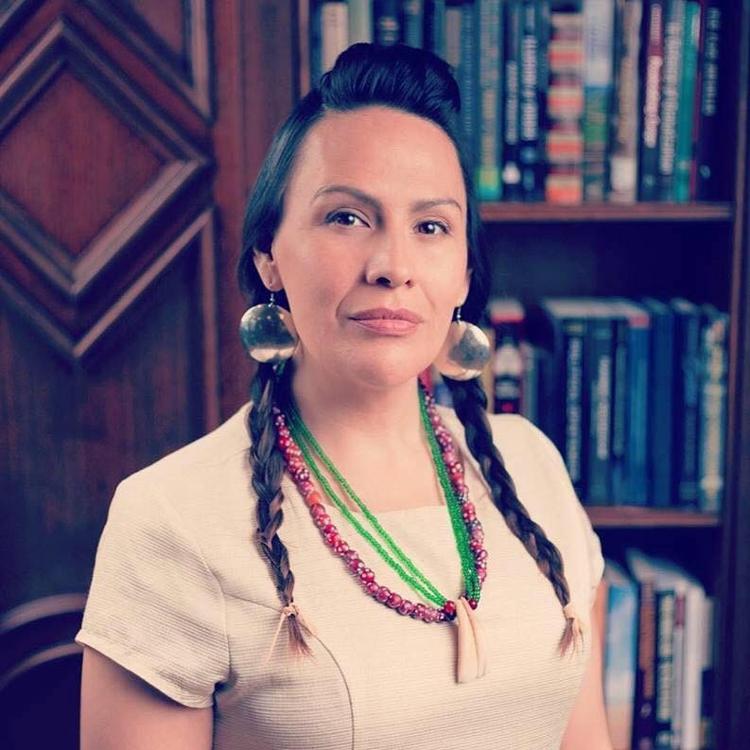 Sanders took the responsibility of portraying the multi-faceted Apsáalooke culture seriously, attempting to include as many perspectives as possible. That was difficult, Sanders said. There are more than 14,000 enrolled Crow tribal members. Each one has their own unique story, family traditions and beliefs.
"I tried to be as inclusive as possible about all the different families and the districts and the people they're representing. That wasn't an easy task," Sanders said.
Sanders was born and raised on the Crow Reservation, growing up in Garryowen. She was raised by her grandmother, Margo Real Bird, and she speaks Crow. 
Sanders is a writer, art dealer and self-proclaimed Native fashion expert. She began museum work at the Smithsonian working at the National Museum of the American Indian. That propelled her into the curating world, when she made the short list for the Field Museum and pitched an all-Crow exhibit in January. 
The exhibition will focus on different aspects of Apsáalooke culture, mainly focusing on the role of women in the egalitarian society — how that changed with the introduction of Western beliefs — and the Apsáalooke warriors. The exhibit will show 21 war shields from the Field's collection that have never been displayed before. Horse regalia, clothing, and tepees will also be displayed across the two tandem exhibits.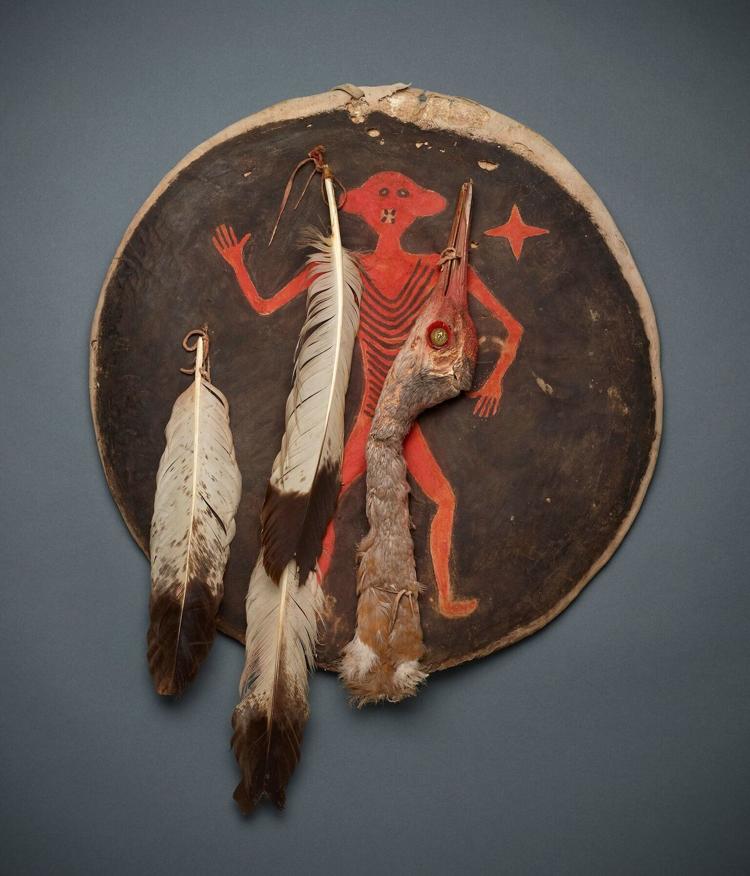 Working alongside Sanders were 20-plus Apsáalooke contemporary artists and scholars, sharing their art, including paintings, photography, bead work and high-end fashion. Well-known names include fashion designer Bethany Yellowtail, photographer Adam Sings In The Timber and Christian Parrish, known as rapper Supaman.
You have free articles remaining.
Part of her intent in pairing contemporary works with historic items was to show that her people don't exist just as they are portrayed in outdated natural history museums.
"Apsáalooke people we are still practicing much of traditional life ways," she said. "What we make, how we make it, and for what hasn't changed all that much in the last 100 years."
Crow people are deeply rooted in tradition, while also evolving and thriving.
"America needs to see Native people and understand Native people in the past present and the future," she said. "They're seen as generic and sometimes negative perpetuation of indigenous people, all indigenous people. Like the idea of war bonnet being on all Indians."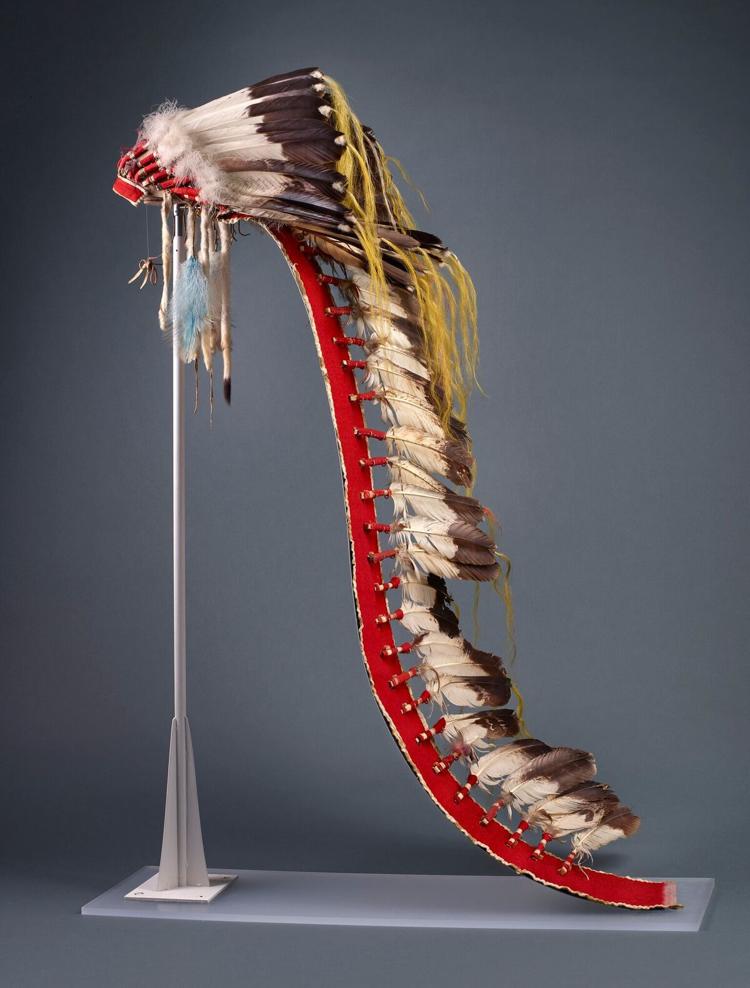 Her audience in Chicago is also different from that of her home state. Montanans generally have more education on Native American histories than many states.
"Right now the exhibition is in Chicago, so we're speaking to an audience that has a limited experience with Native American people," she said. "That was hard to navigate. … How do we talk about the Apsáalooke when the general public is still wrapping their minds around the idea that Native Americans are still here, not living in tepees, and actually thriving."
Even her choice in the exhibit name acknowledges colonial culture superseding indigenous culture.
"Using Apsáalooke rather than Crow is one way to correct the narrative," she explains. "Because then people have to ask 'why did they use Apsáalooke?' and then they can say, 'Crow wasn't their names for themselves.' A way to decolonize is for a nation to use their own name for themselves rather than the name that was given by the government."
Ultimately Sanders is working to refocus history to be inclusive, and to tell different truths to different peoples.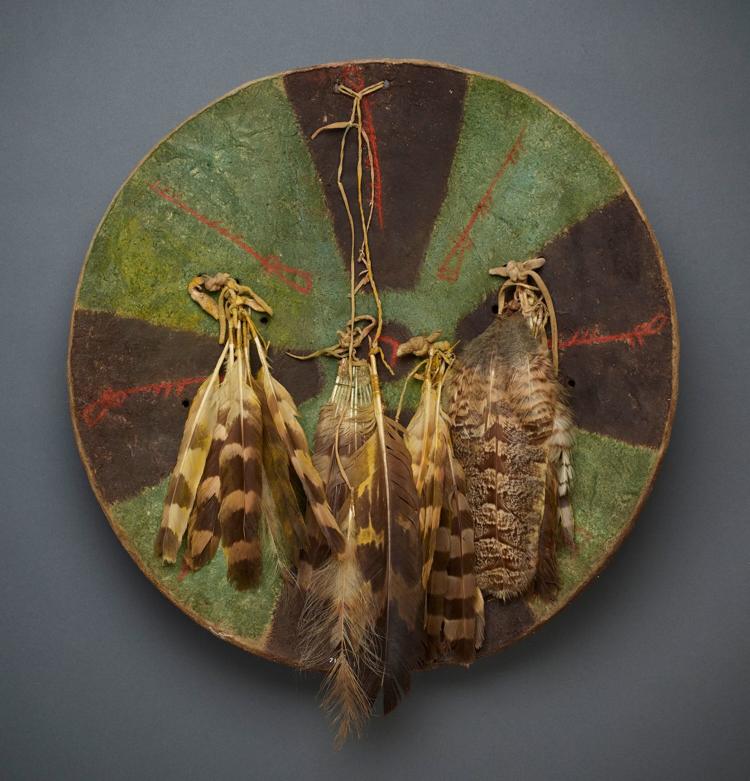 "We have to talk about women and people of color. And now the many different genders we have, and those stories and how that makes us a people, that's what makes our culture," she said. "It's how we understand ourselves, the art, and it's about religion, everything. Museums have to change. They're an important part of the Western narrative, not being inclusive of indigenous world histories, world views, philosophy."
The exhibit is the museum's first large-scale exhibition from a Native perspective, and is part of an ongoing effort to include Native American perspectives, according to a press release from the museum.
"When I became a curator of the North American Anthropology collection, a big part of my mission was to work with Native American artists and curators," said Alaka Wali, curator at the Field Museum, in the release.
Families and relatives with ties to items displayed in the show were consulted, according to the release.
"Apsáalooke Women and Warriors" is set to open in March 2020 and run through April 2021. The show will be presented in English and Spanish, with select sections in Crow. A companion show, which will be free, will be held at the Neubauer Collegium for Culture and Society at the University of Chicago from March through August 2020.
Sanders is hoping to bring the traveling exhibition to either Cody or Denver to be closer to Montana. She said no museum in Montana is equipped to house the items, which require 6,000 square feet of space, extensive security and different temperature requirements.