As Montanans begin to cast early votes in state and national races, a statewide poll commissioned by Lee Newspapers provides a snapshot of voter preferences.
The Mason-Dixon poll, conducted last week, shows that many of the state's voters still remain undecided in some races, particularly the contests for a seat on the Montana Supreme Court and to become state auditor. The poll also showed voter sentiment against two statewide ballot initiatives.
A series of stories analyzing the results started on Saturday and will run through Sunday. Below is a summary of the top-line results:
Initiative 182 on medical marijuana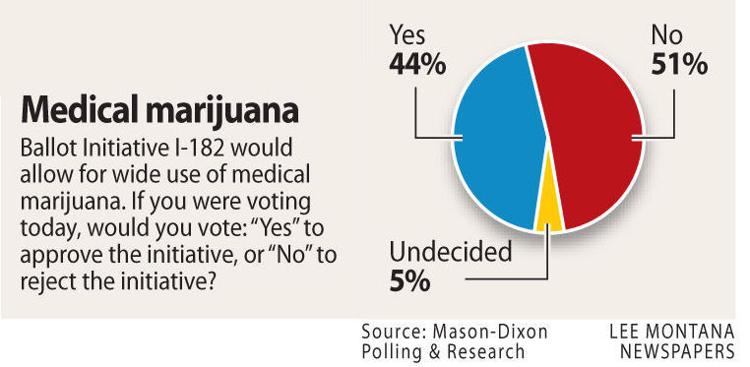 This ballot measure would allow wide use of medical marijuana, undoing many restrictions passed by the Republican controlled Legislature. At the time of the poll, 51 percent of voters said they opposed the initiative while 44 percent said they supported it. Five percent of those polled said they were undecided.
Initiative 177 on trapping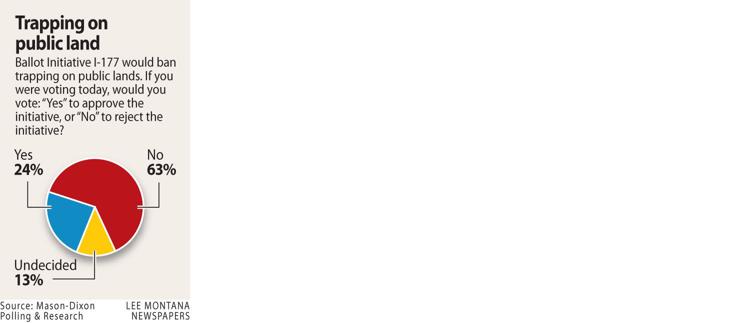 The majority of voters polled said they oppose a measure that would ban trapping on public lands. While 13 percent remain undecided, 63 percent said they would vote against I-177 and 24 percent said they would support it. Out-of-state funding, primarily against the measure, has drawn scrutiny.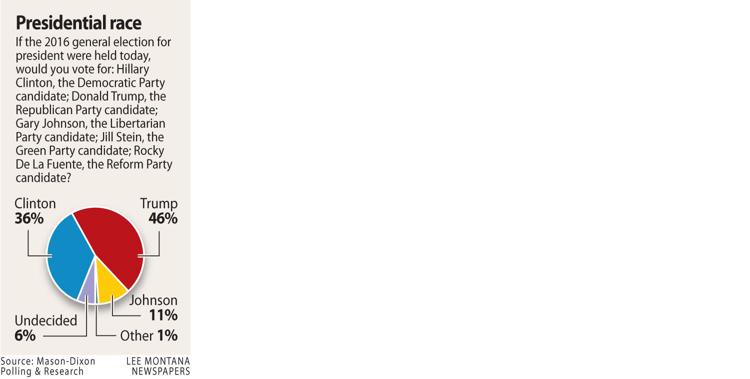 Donald Trump leads in the presidential race with 46 percent of Montanans polled saying they'd vote for the Republican. That's compared to 36 percent support for Democrat Hillary Clinton and 11 percent support for Libertarian Gary Johnson. But other figures show that Trump is under-performing compared to other recent Republican presidential candidates and that many of the people who say they will vote for him nonetheless have an unfavorable view of the candidate.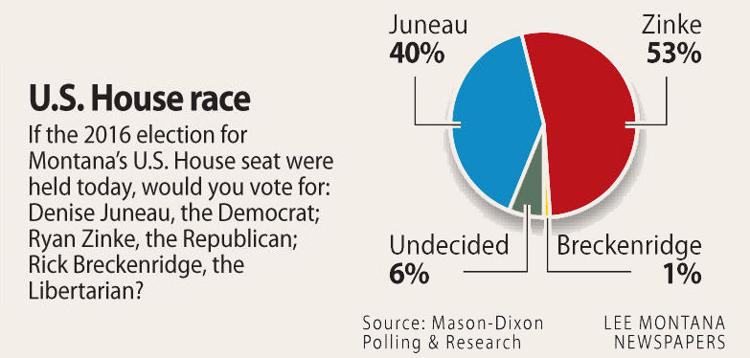 It appears likely that Republican Rep. Ryan Zinke, Montana's sole congressman in the U.S. House, will hold unto his seat. Of those polled, 53 percent said they would vote for Zinke compared to the 40 percent who reported support for Democrat Denise Juneau, who currently serves as the state Superintendent of Public Instruction. Both campaigns have raised record amounts in the contest that some national political pundits had marked as a race to watch as Democrats fight to gain control of the U.S. House.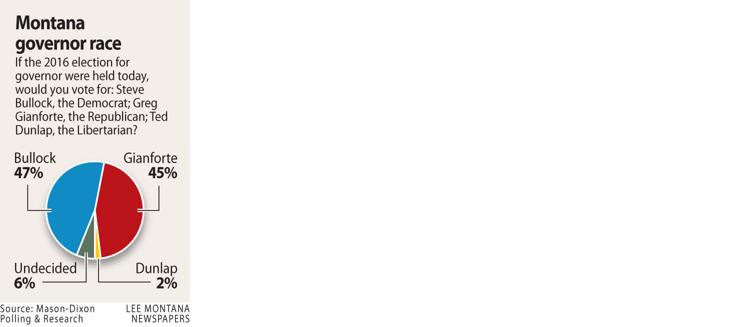 Democrat Gov. Steve Bullock holds a tenuous two-point lead – a figure within the margin of error – over his Republican challenger Greg Gianforte, a Bozeman high-tech businessman. Analysts have said the record amount of spending on mail and television advertising appears to be playing a large role in voter opinions of the candidates and the health of the state overall.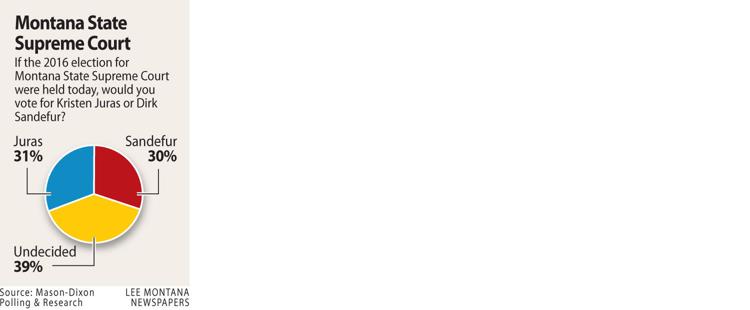 Nearly 40 percent of voters polled said they are undecided about their choices in the Montana Supreme Court race between longtime Cascade County District Judge Dirk Sandefur and Great Falls attorney Kristen Juras. Those who have made a decision split nearly evenly between the candidates in a race that's too close to call. Analysts said it is not unusual for so many voters to be undecided – even when the contest appears set to break fundraising records set two years ago, largely because of spending by outside groups.
Superintendent of Public Instruction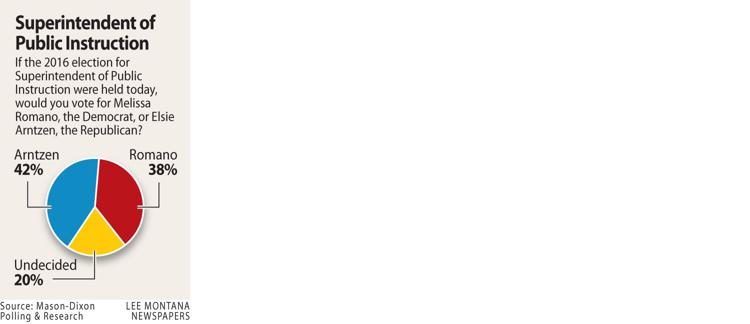 A Republican might be elected as Superintendent of Public Instruction for the first time since 1988 if poll results hold. Republican Elsie Arntzen of Billings received support from 42 percent of those polled compared to 38 percent for Democrat Melissa Romano of Helena. With 20 percent of voters still undecided, the race could still swing either direction.

In the contest to become State Auditor, Sen. Matt Rosendale, R-Glendive, has a 10-point lead over Democrat Jesse Laslovich, a former state legislator from Anaconda who currently serves as chief legal counsel for the auditor's office. Similar to other down-ballot races, many voters remain undecided – 24 percent – so the race remains in play.