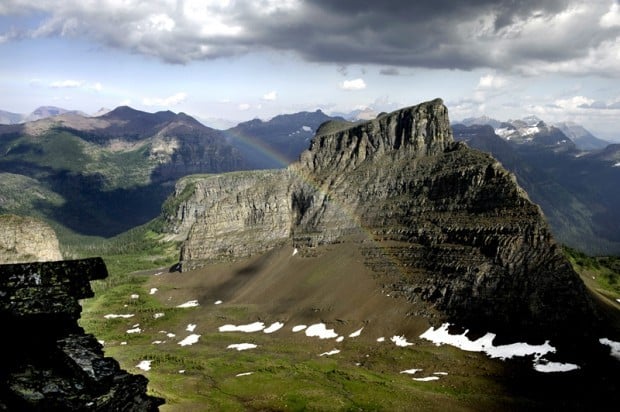 The Parliament of British Columbia has agreed to a nearly $10 million settlement with a mining company that lost its right to develop coal deposits in the transboundary Flathead River near Glacier-Waterton International Peace Park.
The bankrupt Cline Mining Corp. announced Monday it had reached the out-of-court settlement after claiming it was losing a $500 million potential operation. The B.C. government had revoked mining rights as part of the Flathead Watershed Area Conservation Act in 2010. That legislation solidified an agreement worked out with former U.S. Sen. Max Baucus and Gov. Brian Schweitzer of Montana to protect the Flathead River.
A similar U.S. measure, the North Fork Watershed Protection Act, has passed the House of Representatives but has been blocked in the Senate. It would place the Montana side of the river, known as the North Fork of the Flathead, off limits to energy development. The international agreement allows logging, gravel mining and other recreation activities.
The transboundary Flathead River flows through one of the largest concentrations of grizzly bears in North America. In addition to forming Glacier National Park's western boundary, it flows past the Akamina-Kishenina Provincial Park and extensive roadless regions along the British Columbia-Alberta border.
Canadian law allows mining companies to claim mineral exploration rights on public land, but requires a separate license to develop.
"This is the continuing bad precedent of our antiquated exploration laws in the province," said Ryland Nelson of Wildsight, a British Columbia environmental organization. "There was no consultation with stakeholders before the exploration permits were given out. They were in an area they never should have been in the first place. So the settlement comes out of taxpayer expense."
The Canadian federal government revoked mining rights to 49,430 acres in the Flathead watershed last November. A report to the B.C. Parliament noted "the federal government is also committed to the conservation of this area and is in discussion with the Province of British Columbia to determine the best approach to ensure the ongoing protection of the entire Flathead River Watershed."
And in October, Canadian mining and logging company Teck Resources agreed to spend $19 million to buy 17,668 acres of Elk and Flathead river drainages known for sensitive wildlife habitat. Teck officials said the land was "not amenable to mining" and would be conserved from development.
The adjacent Elk River drainage in British Columbia has seen extensive coal mining operations. American researchers at the Flathead Biological Station have published reports showing significant contamination of water flowing from the Elk into Lake Koocanusa. The Canadian mines produce a type of coal used mainly for steel production, not energy.
Be the first to know
Get local news delivered to your inbox!