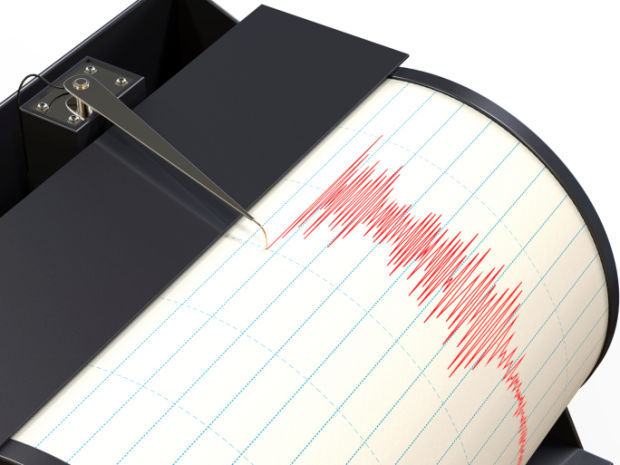 BOISE, Idaho (AP) — The latest earthquake swarm in central Idaho could help scientists better understand quake belts extending from Yellowstone National Park.
The most recent swarm in the Challis area started this week and so far 20 quakes have been recorded, the largest a magnitude 3.7 on Monday.
"There's obviously a fault down there at depth to produce these, and the town of Challis happens to be built on top of it," said scientist Mike Stickney of the Montana Bureau of Mines and Geology based in Butte, Montana. "We have no indication that it's leading to a larger event."
The quakes are occurring at the northern tip of the Lost River Fault but it's not clear if that fault is involved or if an unknown fault is at work. The Lost River Fault caused Idaho's largest recorded quake, a magnitude 6.9, rumbling in 1983 near 12,667-foot Borah Peak, Idaho's tallest peak.
Scientists brought in portable seismographs to monitor an earthquake swarm last summer. Most were removed after the swarm stopped but one was left in place.
It "completely stopped and then just a couple days ago it started up again," said Melanie Corrigan, a dispatcher with the Custer County Sheriff's Office. "People are just like, 'Oh, great, here we go again.'"
She said no damage has been reported.
Stickney said the quakes are being produced by different triggers, indicating a complex process that's poorly understood. The swarms are occurring within the Centennial Tectonic Belt extending west from Yellowstone National Park. The Intermountain Seismic Belt extends north and south from Yellowstone through multiple states.
The park is well known as a geologic hotspot, sitting atop magma. But scientists said that doesn't explain the earthquake swarms in Idaho.
"It clearly is somehow related," Stickney said. "I'm not blaming the belts on Yellowstone, but the fact that they extend into and out of Yellowstone is not a coincidence."
Also perplexing, scientists say, is that the earthquakes are so far from tectonic plates on the West Coast.
"That's the fundamental question that we don't know," Stickney said. "It's related to plate tectonics, but no one knows why this is occurring so far from a plate boundary. Nobody understands why these belts are located where they are."
Kris Pankow, associate director of the University of Utah Seismograph Stations, with Stickney earlier this month presented their findings about last summer's Challis Swarm, as it's called, to fellow scientists at the 2014 American Geophysical Union in San Francisco.
"It's interesting scientifically because there are so many things going on," Pankow said. "At what level you link these earthquakes I'm not sure."
She said she's mainly interested in the Idaho quakes as a way to better understand the Intermountain Seismic Belt. But so far, the Idaho quakes have been hard to figure out. Possible causes of the quakes include stretching of the crust or heated water moving about.
"I'm not sure which it is, to be honest, or it might be something completely different," she said.
She said there's still information to be analyzed from last summer's swarm, plus additional information from the latest swarm.
Challis residents are hoping not too much more information is produced.
"We don't have anything to do with it and we can't predict when the next one is going to happen," said Corrigan, the Custer County dispatcher. Residents "are kind of uneasy about it."