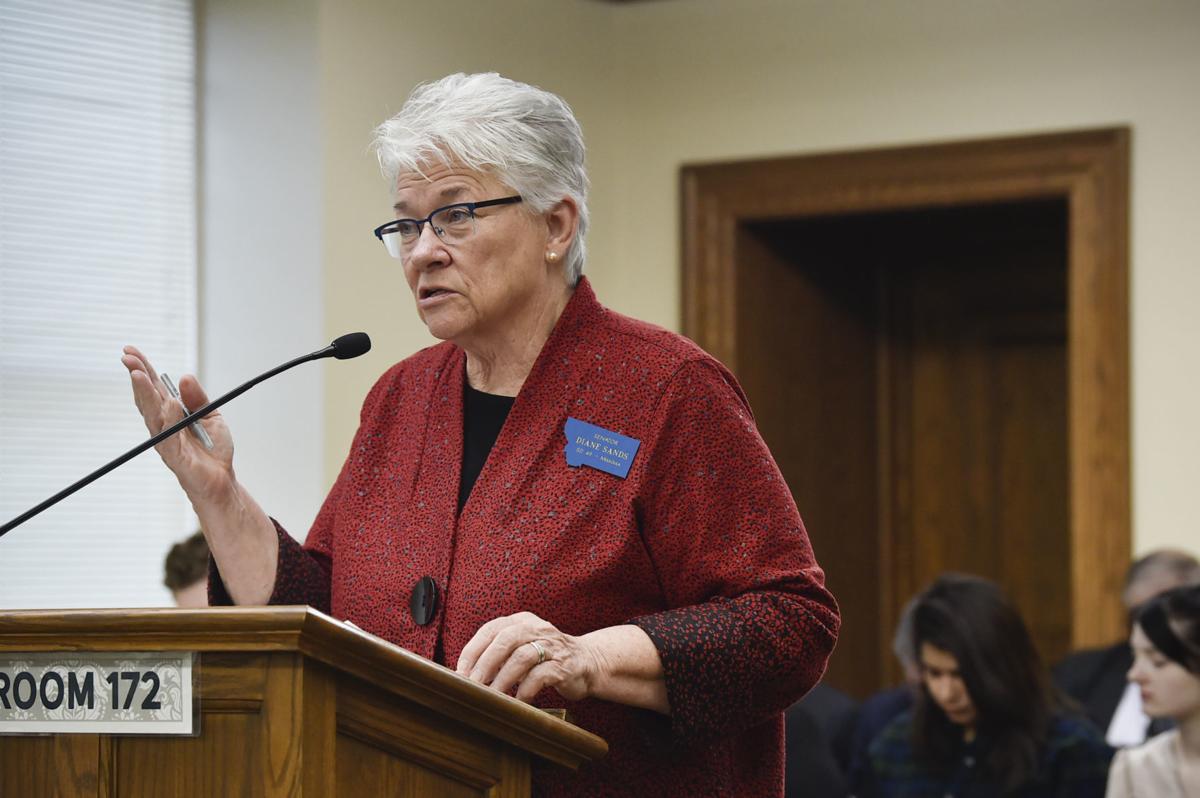 A bill to eliminate the self-regulating model for private residential programs for troubled kids passed the Senate Wednesday with amendments approved by the House. 
Senate Bill 267 moves oversight of the teen treatment programs from the state labor department to the Department of Public Health and Human Services, a proposal backed by a handful of program owners, the labor department and DPHHS.
Part of the bill's language deals with how the health department will regulate these programs. "Minimum standards" for program staff were removed from the bill as part of an amendment made in the House by Rep. Bob Brown, R-Thompson Falls.
The bill's sponsor, Sen. Diane Sands, D-Missoula, on Wednesday called out the program owners, who never attended a public hearing on the proposal, but instead spoke privately with Brown to get a last-minute concession to eliminate minimum standards from the legislation.
If those standards had remained in the bill, program owners argued that some programs would have to shut their doors or "move to another state that has more favorable regulations," Brown told a House Committee earlier this month. 
"The proponents, or the people that ran those programs, did not attend any of the hearings in the Senate, they did not attend any of the hearings in the House and then went to an individual member of the House and tried to, in my view, tried to weaken and gut part of this bill," Sands said. 
The bill has still retained its essential function, Sands said. The motivation of the legislation was to eliminate the current board, the Private Alternative Adolescent Residential or Outdoor Program (PAARP) board, dominated — under present law — by people who run the programs they regulate.
A yearlong review by the Missoulian found that in 12 years, 58 complaints made against PAARP programs saw no significant disciplinary action. The father of one teen who died by suicide at a program near Marion compared it to "the fox guarding the henhouse."
The proposal gives regulatory power to DPHHS' quality assurance division, which oversees more than 70 similar facilities. Language left in the bill after Brown's amendment allows the department to develop minimum standards for "ensuring the health and safety of program participants."
"If you're a good program doing a good job, you've got no problems," Sands said. "If you're abusive or not doing well by those kids, you're going to be in trouble and that's what should happen. It's our job to protect those kids."
SB 267 is scheduled for its third reading in the Senate on Thursday, the last step before it may be signed into law.