BILLINGS – Spellers from around the state went letter for letter and word for word this Saturday as they competed in the 49th annual Treasure State Spelling Bee and for the grand prize–a spot in this year's Scripps National Spelling Bee.
The bee took place in Montana State University Billings' Petro Theatre, where a full audience of family and friends anxiously watched the spellers take the stage.
In the beginning there were 60, but in the end, there was just one.
And this year, after more than 14 rounds, that was seventh grader Erik Hovland, from Canyon Creek Elementary School in Billings.
When Hovland nailed the word "pollards" for the victory, his hands shot up in the air.
"It was amazing. I had to pinch myself to make sure I wasn't dreaming," Hovland said afterward.
Hovland said he is looking forward to his trip to Washington, D.C., for the national bee. He said he is especially excited to see the Lincoln Memorial. Abraham Lincoln is his role model, he said.
Hovland's win comes after a second-place disappointment at the Yellowstone County Spelling Bee earlier this month. He was knocked out after misspelling the word "vicarious."
His mother, Deanna Hovland, said she couldn't be more proud.
"I'm so proud of him. I couldn't spell a lot of those words," she said.
Getting the win didn't come without hard work. The seventh grader said he would study at least 20 minutes every day.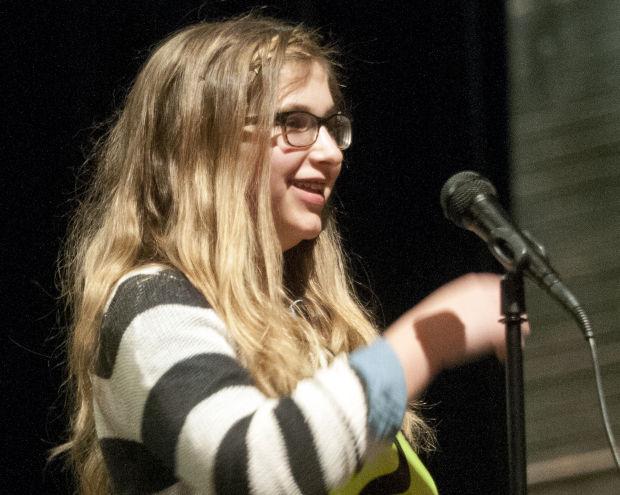 Emma Peasley, of Sussex School in Missoula, came in second place, followed by Cascade County's Quincy Balius in third, Missoula County's Matthew Miller in fourth and Yellowstone County's Mikayla Zakrzewski in fifth.
Peasley said she was happy to come in second. Her parents said they were proud of her and that she is no newcomer to spelling bees.
"She's been winning spelling bees since 5th grade," Sandy Peasley said.
Both of Peasley's parents referred to her as the family's editor.
Julia Lillethun says judging is tough. Lillethun has been judging the state bee for 10 years now, and she said dinging the elimination bell pains her every time.
"Watching kids make a misstep – it breaks your heart," she said.
"But I'm proud of every single one of these kids," Lillethun said.
Last year's champion spoke before the competition, offering words of encouragement.
"What's the benefit of all those long hours practicing words?" he asked the spellers.
"The real benefit is learning to set high goals and achieve them," he affirmed.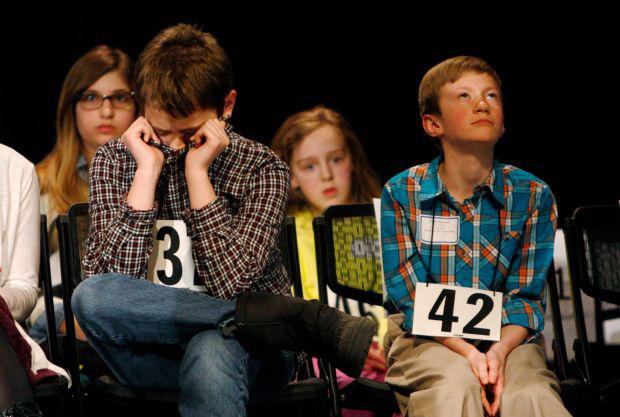 The first state spelling bee was held in Billings in 1966. And for a while there were only regional competitions. But when Lynn Schwanke got on board, she quickly changed that.
Schwanke said she wanted to involve students from all over Montana, and so she started the county competitions.
The Treasure State Spelling Bee is sponsored by Lee Enterprises, and its Montana newspapers: the Missoulian, Ravalli Republic, Billings Gazette, Montana Standard and Helena Independent Record. The National Spelling Bee and Merriam-Webster. The Scripps National Spelling Bee will take place from May 25 to May 31 in Washington, D.C.