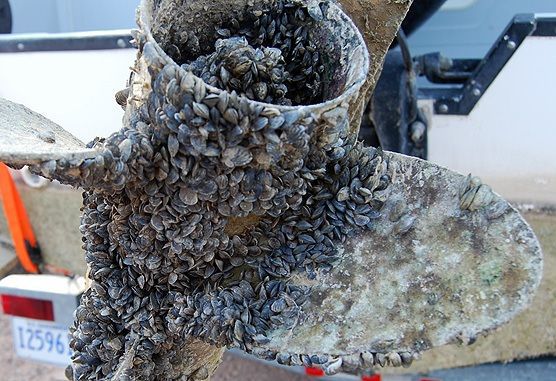 HELENA - Gov. Steve Bullock declared a natural resource emergency Wednesday following the detection of aquatic invasive mussels in Montana.
The executive order triggers the development of an interagency rapid response team. The team is made up of Montana Invasive Species Advisory Council, Department of Natural Resources and Conservation, and Montana Department of Fish, Wildlife & Parks.
"Aquatic invasive species are a serious threat to Montana's critical infrastructure and economy. The deployment of the multi-agency rapid response team will work quickly to identify and contain existing mussel populations, and prevent future introduction to other water ways," Bullock said in a statement. "The potential economic, ecological and recreational impacts for Montana and our region must be addressed quickly and every effort must be taken to prevent the additional spread of this threat."
Last month, aquatic invasive mussel larva was discovered in samples at Tiber Reservoir. Further testing at Tiber confirmed the presence of mussel larvae.
Ongoing sampling and testing turned up suspected positive samples from Canyon Ferry Reservoir, the Milk River downstream of Nelson Reservoir and the Missouri River upstream of Townsend.
Additional samples from suspect water bodies are still being analyzed to provide further confirmation. Those tests results are expected within the next two weeks.
The emergency declaration allows the response team to tap special state funding, explained FWP spokesman Greg Lemon. FWP and DNRC have invasive species management budgets, but emergency funding frees up the agency budgets while the rapid response team provides more structured and efficient coordination.
State officials confirmed the positive Tiber sample and suspected Canyon Ferry sample Nov. 9. Bullock's declaration comes a month after the those samples and as additional waterbodies returned suspected tests.
"It became evident with more and more hits and growing concern in both agencies and other stakeholder groups that -- with the extent of the problem -- it became apparent that we needed a response like this," Lemon said. "A month ago we didn't know what we know today."
Investigations have not located any adult mussels, which have plagued waterbodies in the Midwest and Great Lakes region. Once established, the mussels may infest hydroelectric and irrigation infrastructure and negatively impact aquatic life.
"We've been working statewide and regionally for decades to prevent the introduction of aquatic invasive mussels into Montana," said incident commander Matthew Wolcott, who is leading the rapid response team. "With these detections, we're quickly transitioning from prevention efforts to a control and containment strategy to protect Montana waterbodies and others within region."
If adult mussels are detected, potential controls include aeration or dissolving potash in an attempt to eradicate them.
Officials are unsure where the exotic mussels came from but believe they were likely transported by a recreational boat.