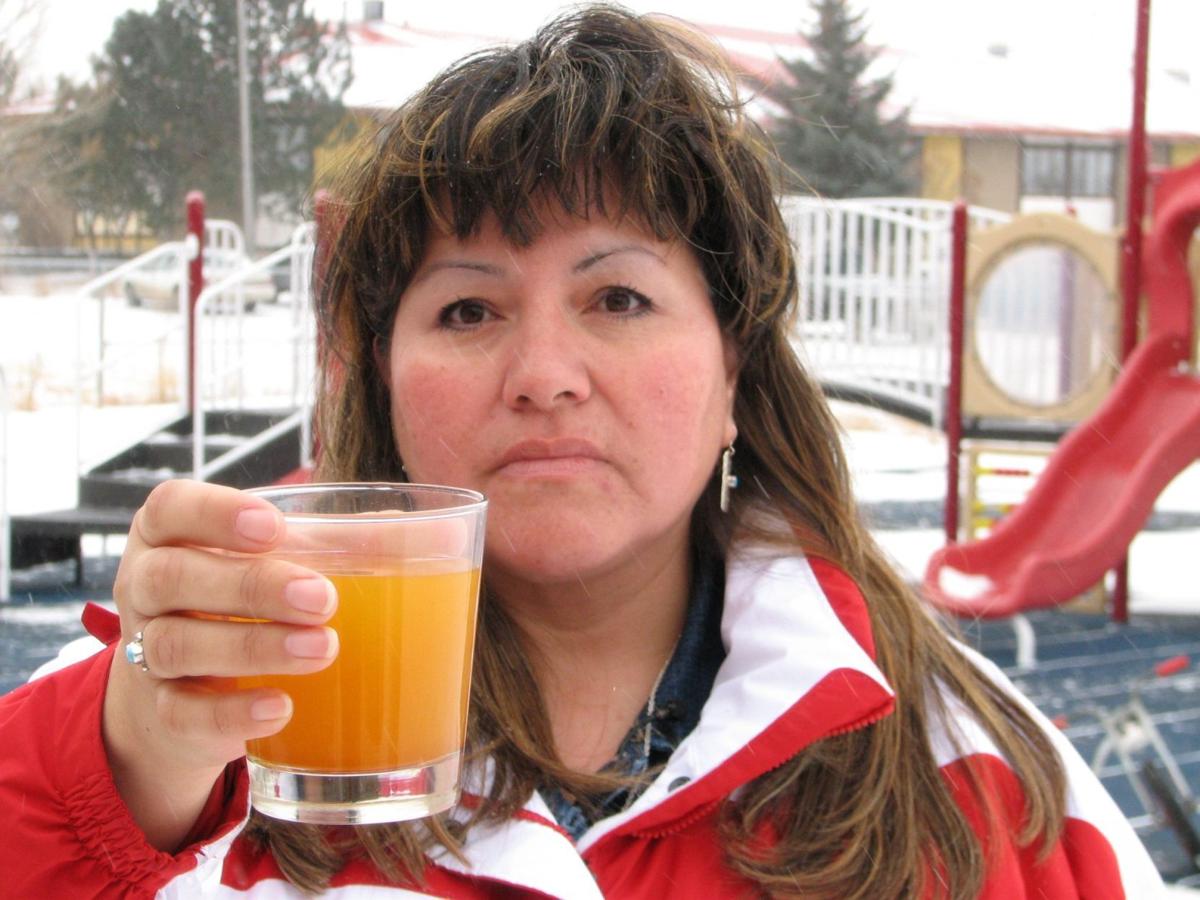 Opponents of Hecla Mining Co's projects near the Cabinet Mountains Wilderness claim its chief executive officer can't seek new permits until he accounts for millions of dollars in reclamation work incurred by his previous mining company.
In a letter released Monday, the coalition of environmental groups asked the Montana Department of Environmental Quality to suspend all permitting efforts requested by Hecla CEO Phillips Baker. Baker was formerly chief financial officer of Pegasus Gold Inc., whose bankruptcy in 1998 left the state responsible for at least $33 million in acid mine contamination at the Zortman and Landusky mines between the Fort Belknap Indian Reservation and Malta.
The Pegasus bankruptcy was a major factor in the Legislature updating the Metal Mine Reclamation Act in 2001, with its "bad actor" provision prohibiting officials of uncompleted reclamation efforts from starting new projects.
"The fact there is a 'bad actor' provision was something that almost got lost in our internal archives," said Clark Fork Coalition Director Karen Knudsen, one of the Hecla challengers. "When we realized this handle existed, we wanted to make sure DEQ was aware of the connection of Hecla and these mining messes that we're still paying for. And the law requires that DEQ take action."
Earthworks, the Montana Environmental Information Center, Rock Creek Alliance and Save Our Cabinets joined the Clark Fork Coalition on the DEQ letter. Through the lawfirm Earthjustice, they asked the agency to suspend Hecla's Rock Creek and Montanore mine permits within 60 days. DEQ officials said they were reviewing the request on Monday.
Hecla's subsidiaries own the exploration license for the Rock Creek mine near Noxon and the operating permit for the Montanore mine by Libby. The projects intend to produce copper and silver with hard-rock tunnel mine operations.
"We are reviewing the assertions made by Earthjustice, and we believe they are misconstruing the statute regarding Mr. Baker and Hecla," Luke Russell, Hecla vice president for external affairs, said on Monday. "Hecla has no relations with the projects referenced, and this action continues efforts by serial litigants to block responsible economic development in northwest Montana."
Baker doesn't mention his Pegasus experience in his corporate biography on the Hecla website. Knudsen said the Cabinet mine opponents have kept track of shifting corporate ownerships and executives as the project wound through decades of different management. One of Pegasus' founders, Frank Duval, went on to become chief executive officer of Sterling Mining Co. when it owned the Rock Creek mine near Noxon before Hecla's takeover.
Pegasus Gold incorporated in Canada in 1973, specializing in cyanide heap-leach extraction techniques that released profitable amounts of gold from low-grade ore bodies. In the 1970s and '80s, it operated mines in Montana, Nevada, Idaho and Australia. But after gold prices slipped from $850 an ounce in 1980 to $238 at the end of 1997, it filed for bankruptcy in January 1998.
That November, Montana voters banned cyanide heap-leach mining in the state through a ballot referendum. In 2003, they rejected an attempt to overturn the ban despite a $3.5 million campaign by Canyon Resources Corp., which wanted to use the process for a gold mine near Lincoln.
The Zortman-Landusky mine produced about $300 million in gold over 20 years. While Pegasus posted a $30 million bond for cleaning up the remains, the actual cost came to $63.5 million. That included extensive damage to the reservation land just north of the mines.
"Pegasus desecrated the land, water, and sacred sites of the Fort Belknap Gros Ventre and Assiniboine Tribes and then disappeared into bankruptcy," Fort Belknap Community Council President Mark Azure wrote in the submission to DEQ. "It would be a great injustice to let the former leadership of Pegasus profit from new mining ventures in Montana while the Tribes continue to suffer from the devastating pollution Pegasus left behind at the Zortman-Landusky mines."
Russell said those past actions don't reflect Hecla's current operating standards.
"Hecla has a track record of meeting its ecological responsibilities and mine reclamation requirements, as evidenced by ongoing work at the Troy mine," Russell said. "We're covering 140 acres of tailings this year. We're doing that right now. That's what Hecla does."
In addition to the Zortman and Landusky mines by Malta, Pegasus owned the Beal Mountain mine near Anaconda and Basin Creek mine near Boulder. It also owned the Montana Tunnels mine between Helena and Butte and the Diamond Hill mine near Helena. Those projects shifted over to Apollo Gold after Pegasus' bankruptcy.
Montana Attorney General Tim Fox was a staff attorney for DEQ at the time. He called Pegasus' liquidation plan "abysmal" for Montana because it obscured who would be responsible for the cleanup costs and excused the company from state reclamation laws.
"We're looking for accountability here," said Bonnie Gestring of Earthworks, another Hecla opponent. "Montanans have shouldered the costs of reclamation for far too long. This may be the first time the bad-actor provision has been used since it was approved under the Martz administration in 2001."