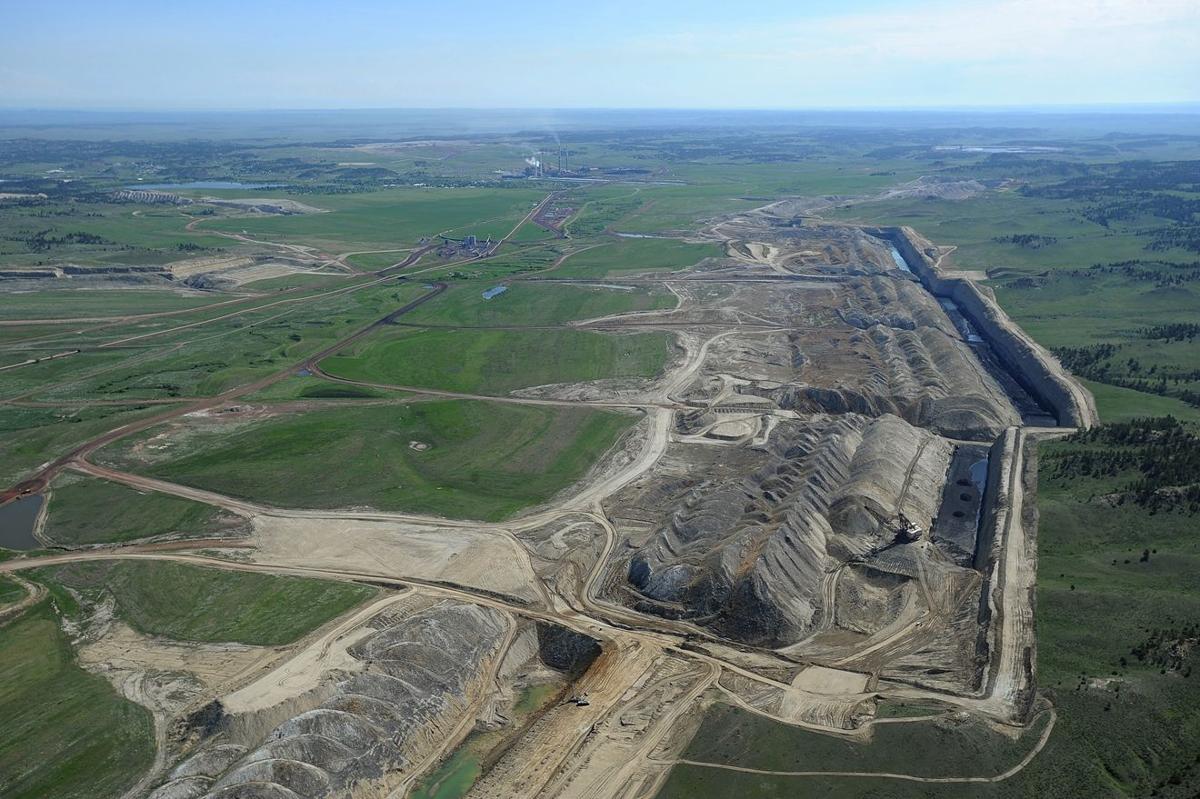 BILLINGS – The company that keeps the coal-fired Colstrip power plant running has notified five of its owners that they'll need a new operator by May 2018, if not sooner.
Talen Energy owns a share of the Colstrip plant and also operates the entire facility. Talen officials told the Gazette on Tuesday its role as operator is "not economically viable" and a new plant manager is needed.
Monday the Pennsylvania company notified the owners of Units 3 and 4 they would need a new operator no later than May 23, 2018.
"This decision is part of Talen Energy's overall strategy to conclude our business operations in the state," said Todd Martin, Talen spokesman. "Talen Energy will continue to work with all of the Colstrip stakeholders to create the best possible outcome for employees, customers and the community as we facilitate the successful transition to the new operator."
Talen was obligated by contract to give two years' notice to the owners of Units 3 and 4 to assure enough time to find a new operator. The shareholders of those units are Washington utilities Avista Corp., and Puget Sound Energy; Oregon utilities Portland General Electric and PacifiCorp; and NorthWestern Energy, a South Dakota company that is Montana's largest gas and electric utility.
Ownership of Colstrip Units 1 and 2 is evenly split between Talen and Puget Sound Energy. The new operator will run those units also, Martin said.
The new operator won't be NorthWestern Energy. In an earlier meeting with Puget Sound Energy, Talen and Montana Gov. Steve Bullock, NorthWestern said it wasn't interested. NorthWestern's position hasn't changed, said Butch Larcombe, company spokesman.
"Talen, and formerly PPL Montana, have performed as operator for the past decade," Larcombe said. "However, no owner is required to serve as the operator. The owners will get together soon to discuss Talen's decision and develop a plan for operating the facility in an efficient, cost-effective manner."
There are companies that specialize in operating power plants, said Grant Ringel, of Puget Sound Energy. Now that Talen has given its notice the plant owners will choose one.
Talen's exit as operator won't be a major factor in Colstrip's future.
"I'm not sure changing operators changes the dynamics that much compared to the overriding market pressures," Ringel said, namely low energy prices pulled down by cheap natural gas, which has made coal power less competitive.
The Monday announcement wasn't unexpected, said Sen. Duane Ankney, R-Colstrip.
"This announcement didn't make me want to burn a house down," Ankney said.
Talen CEO Paul Farr said earlier this month that his company "will lose millions in terms of operating Colstrip through the balance of the year." The market price of electricity, largely because of cheap natural gas, has fallen below the profit margin of coal-fired power.
Talen is more vulnerable to market prices than Colstrip's other owners because it is unregulated. The other Colstrip owners are regulated utilities guaranteed fixed profit percentages by the states in which they do business.
Talen reported a $341 million net loss in 2015. The company's value has fallen 70 percent since it was spun off of Pennsylvania Power and Light.
Three other Colstrip owners are on a slow walk to the exits. Puget Sound Energy is banking money for the eventual shutdown and cleanup of Units 1 and 2. It took a change in Washington law so Puget could began amassing money for the units' eventual closure.
Initially, Washington legislators prohibited Puget from using the funds for seven years, but Democratic Gov. Jay Inslee eliminated that time limit so the utility could spend the money sooner if shutdown came earlier. Climate change concerns prompted the new law.
PaciCorp has to stop using coal power in Oregon by 2030. Portland General Electric has to drop coal power by 2035. Those deadlines stem from a 2016 law introduced in response to a consumer petition for the utilities to drop coal power immediately. Concerns about climate change drove the discussion.
PacifiCorp has said it will continue to use Colstrip to provide electricity to customers outside Oregon.
Avista Corp. remains committed to Colstrip.
"This doesn't change our view on Colstrip, the value of Units 3 and 4, and how it works with our energy portfolio into the future," said Mary Tyre, Avista spokeswoman.
Montana elected officials have attempted without success to steer Colstrip's outcome.
There are 2,300 people in the company town that shares the power plant's name. Roughly 80 percent of the households draw paychecks from the power plant or the coal mine that feeds it.
In addition to pressure from Oregon and Washington, Colstrip could also face compliance issues with the federal Clean Power Plan, which calls for a 47 percent cut in Montana smokestack carbon dioxide emissions. The Clean Power Plan has been put on hold by a lawsuit filed by Montana and other coal states.
Be the first to know
Get local news delivered to your inbox!