A 42-year-old Big Timber man has denied shooting a man dead on New Year's Eve and illegally having a firearm.
Kevin Charles Walla entered not guilty pleas during an arraignment Monday in Montana's Sixth Judicial District Court in Sweet Grass County. He remains in custody in the Gallatin County Detention Center on bond for $120,000.
Walla is charged with deliberate homicide in the death of 44-year-old Richard Allen Bowers on Dec. 31, 2019. He is also charged with unlawful possession of a firearm after it was verified that Walla was a convicted felon for a prior drug distribution with a firearm charge, according to court documents.
On Dec. 31, 2019, Bowers was found dead and unarmed in apartment No. 3 of the Stock Street Apartments located on Eighth Avenue in Big Timber. Walla had a .22 caliber revolver at the scene.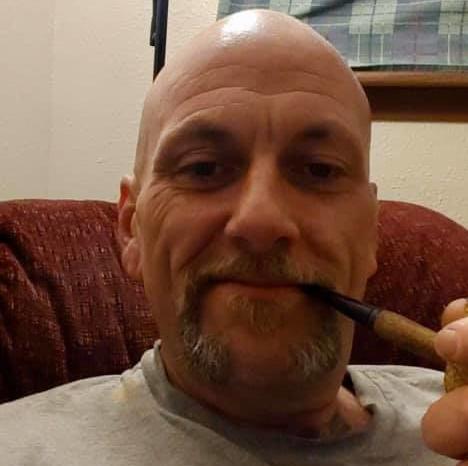 Autopsy results found Bowers died of a single small-caliber gunshot wound to his upper abdomen, according to documents.
Sweet Grass County dispatch received a call from Walla around 5:20 p.m. that day, stating that "he had just shot a guy in his apartment who had attempted to rob him." Walla had a handgun in his back pocket when Sweet Grass County deputies arrived on the scene.
Deputies found Bowers dead in the apartment. Walla invoked his Miranda rights and chose not to give a statement without his attorney present, according to an affidavit.
The evidence at the scene of the shooting did not support Walla's claim that Bowers was trying to rob him, court documents argue. Bowers had taken his shoes off at the front door. Walla's daughter, who said she had been in the apartment before deputies arrived, said Bowers had been invited into the home that afternoon.
According to neighbors, Bowers had told them he was going over to Walla's apartment "to bring him some whiskey and visit." Bowers frequently visited the apartment, Walla's daughter said. Bowers lived in apartment No. 1 in the Stock Street Apartments, according to his family.
A neighbor heard the men arguing loudly, according to court documents; Walla yelled at Bowers "to shut (up) and that he wasn't right." 
Walla's daughter left the apartment after a friend picked her up for a sleepover. After making her way down the hall, she and her friend returned to the apartment to get some money from her bedroom.
Walla did not see her return to the apartment because he was in his bedroom, Walla's daughter told deputies. As she came out of her room, she saw Walla come out of his room with a handgun. Walla saw his daughter's friend in the room, hid the gun behind his back and told his daughter, "I'm going to make this guy leave," she told deputies.
She left the apartment with her friend and could see through the window into her apartment as they pulled away. She saw Walla "standing and gesturing wildly as he stood over Bowers." The 911 call came shortly after she left.
Walla faces life imprisonment for deliberate homicide with an additional 20 years for using a firearm. He also faces 10 years for unlawful possession of a firearm. Dispatch also discovered that the handgun was reported as stolen.
Walla's next hearing is scheduled for February, Sweet Grass County Attorney Patrick Dringman said Thursday. Evidence to be used in the trial is still being collected, he said. 
The case has been assigned to District Judge Brenda Gilbert, and Dringman is prosecuting the case.