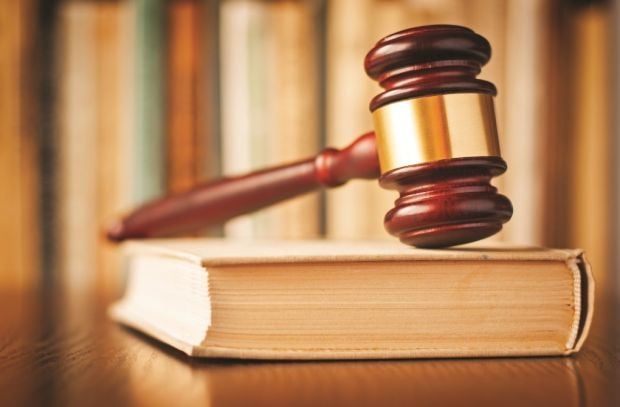 A Butte pastor is set to plead guilty next week to embezzling nearly $300,000 from the United Pentecostal Church. 
Kenneth Emmett Hogue, in his capacity as treasurer of the church's Rocky Mountain District, is alleged to have embezzled $288,757 from the church between June 2012 and July 2016.
On Monday, federal prosecutors in Missoula charged Hogue with wire fraud, which carries a 20-year maximum prison sentence. The same day, Assistant U.S. Attorney Tim Racicot filed a plea agreement signed by Hogue, in which he agreed to pay restitution of the embezzled amount. 
Hogue's public defender on Monday filed a motion to change his plea to guilty. U.S. Magistrate Kathleen DeSoto set the hearing for Aug. 29.
Hogue did not return a phone message seeking comment on Thursday. A message left at the church's Rocky Mountain District was not returned.
An April 1988 article in The Montana Standard reported Hogue began serving Grace and Truth UPC in Butte as pastor in 1982. It's not clear if Hogue is still pastor at Grace and Truth; no pastor is listed for that church on the United Pentecostal Church's Rocky Mountain District website, and a woman who answered the church's phone on Thursday did not comment.
Hogue was elected secretary and treasurer of the church's Rocky Mountain District in 2012, according to federal charging documents. In that capacity, Hogue would deposit church offerings at the bank, write checks for church expenses, maintain finances, reconcile accounts and prepare annual financial statements, according to prosecutors.
An FBI investigation found Hogue had used the church district's debit card to withdraw cash from ATMs; issued checks to himself from the district's account; and opened a new account in the church district's name without permission from the church and transferred money there to withdraw from an ATM.
In May 2015, a $5,000 transfer from the church's account to Hogue's "secret account" triggered an alert to officials. Charging documents state Hogue admitted to the scheme during a March 2018 interview with FBI agents.
Sign up for our Crime & Courts newsletter
Get the latest in local public safety news with this weekly email.