In 2017, when Zachary O'Neill walked into the sheriff's office and tearfully confessed to one of Yellowstone County's most publicized cold cases — plus a rape in which he slashed the woman's throat, and a second rape — detectives didn't arrest him. They couldn't.
"In Montana, a conviction cannot stand on a confession alone," said County Attorney Scott Twito. "So, when he confesses, I can't just swoop in and have a bunch of people arrest him."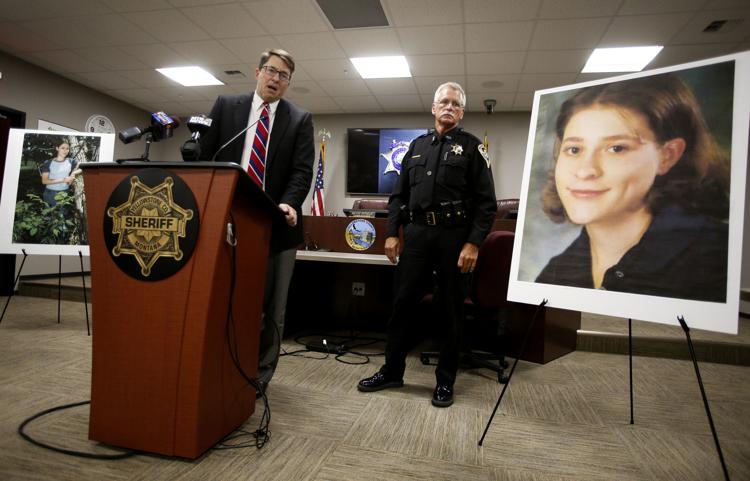 Plus, O'Neill wasn't even the first person to claim responsibility for Fenner's 1998 murder in the Laurel video rental store where she worked.
As many as 10 people had claimed they killed the 18-year-old Fenner, likely a boast to build their "street cred," or intimidate someone, one detective estimated.
Each of those claims, often overheard and related to police second or third hand, had to be investigated. That had police re-examining evidence, conducting more interviews, collecting new evidence including DNA, which sometimes took months to be tested at the state crime lab.
So, on that March 2017 day in the Yellowstone County Sheriff's Office, with O'Neill insisting on coming clean, detectives had to let him walk out the door and carry on with his life.
Confessions aren't as simple as they might seem. Knowing who the killer is isn't enough until prosecutors can prove it in court.
But in the Fenner case, there wasn't enough reliable DNA. And as the case dragged on, some suggested the police weren't working hard enough.
False confessions
Detectives estimated that in the first year after Fenner's death they had interviewed at least 800 people. Even three years later, the Laurel Police Department was still getting tips on a weekly basis, said then-police chief Rick Musson at the time.
Over the ensuing years, new information about the crime ebbed and flowed, but peaked again after the county established its cold case unit in 2012, according to Yellowstone County Sheriff's Det. Frank Fritz.
The detective said it was the only case he's worked that saw false confessions.
"When we say confession, they didn't necessarily come to us, but to other people," Fritz explained.
"Yeah, to intimidate people, to scare people," Fritz said. "You know, a girlfriend, wife, a person that they know."
The false confessions were frustrating for the detectives. For each, Fritz and Det. Shane Bancroft had to interview the person who had tipped them off, interview the suspect who had made the boast, and then take a DNA sample. They might wait months for the busy state crime lab to evaluate and return results.
Even in the week before O'Neill pleaded guilty, as prosecutors were drafting the plea agreement, the sheriff's office received another tip identifying a new murder suspect.
DNA evidence
Detectives confirmed within a month of O'Neill's Fenner confession that he was — as he said — behind the unsolved Sept. 5, 1998 rape and attack of a Billings newspaper carrier during the same autumn that Fenner was killed. The Montana State Crime lab had confirmed that the suspect's DNA from the morning attack was O'Neill's.
Later they used O'Neill's DNA to tie him to a second unsolved rape from the same time period that took place at Riverfront Park.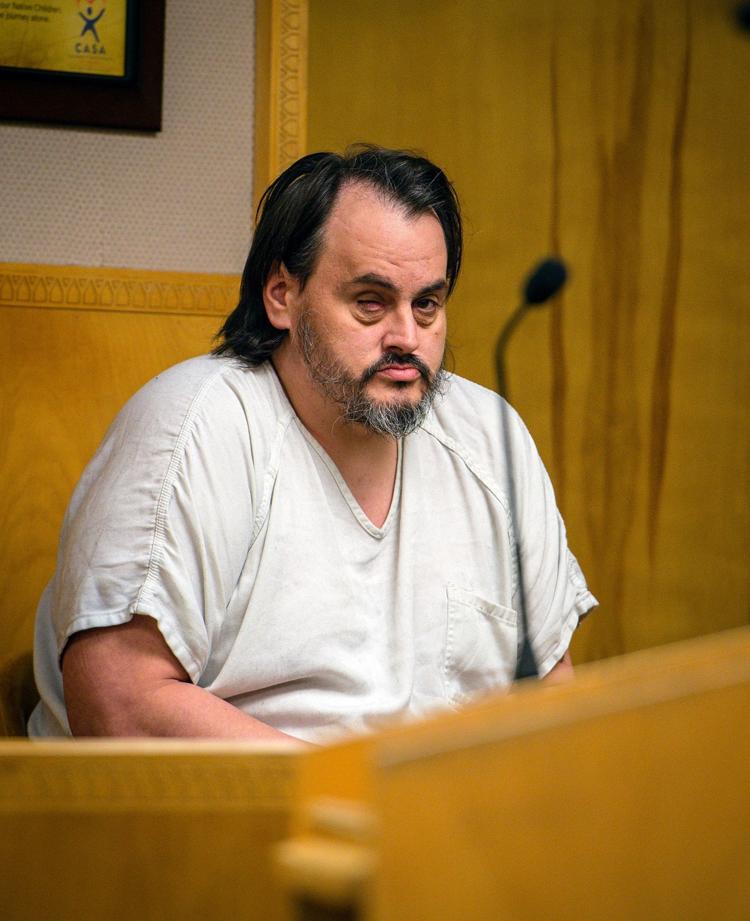 But in the end, the DNA collected from the Fenner crime scene wasn't enough to yield conclusive results.
Detectives even tried, unsuccessfully, to use an out-of-state specialist who had been able to test DNA using less genetic material than required by traditional crime labs, Twito said.
Without a DNA match in the Fenner case, it was up to detectives to stitch together as many details from their questioning of O'Neill with the evidence in the case.
"…The sheriff's office did a good job, and they needed to do a good job, corroborating the statement," Twito said, at a press conference announcing O'Neill as the killer.
Zeroing in on O'Neill
At the time of Fenner's murder, the 18-year-old O'Neill was already known to Laurel police. He had been arrested the summer before for a burglary. He had broken into a Laurel home with his brothers, cousin and another juvenile, and stolen alcohol, a van and more than 20 firearms, according to charges.
You have free articles remaining.
O'Neill's mother worked as a housekeeper at the home and the owners were out of town, charges state. The boys were headed "to get a bunch of crank," a witness told police. The van was found with a flat tire on Billings' South Side.
He got probation for that burglary. The sentence came the day after — it was later learned — he had raped the woman at Riverfront Park, according to Department of Corrections records. And that Riverfront rape came a week after he had snatched the newspaper carrier at knifepoint, raped her, slashed her throat, and left her for dead. The woman survived.
Two months after Fenner was killed, investigators spoke with O'Neill's mother, but didn't get anywhere, Twito said recently.
It was her video rental account information that was on the computer screen Fenner was using at the time she was killed, suggesting someone using that account was among the last to see her alive. O'Neill had used his mother's account earlier in the evening to rent videos, including one that was pornographic. When his mother discovered the porn movie, she sent him back to the video store to return it. That's when he decided to rob the store, and then killed Fenner.
After the murder, O'Neill drifted in and out of treatment and jail, spending time in both the Billings area and Spokane, Washington. His arrest record in Spokane dates back to February 1999, three months after Fenner was killed.
Two days after his 2017 tearful confession to Yellowstone County detectives, he skipped an appointment with his probation officer in Billings where he was being supervised for vandalizing Montana Highway Patrol cars two summers before.
Several weeks later, he was back in Spokane, where he was booked into jail for a day and released. Arrest records were not immediately available. By the end of June that year, he was arrested again in Spokane for a home invasion and gun theft. He had remained incarcerated there until extradited to Montana to face charges in the Fenner case and the two rapes.
In Spokane, O'Neill was for some reason booked under the name Zachary David Smith.
Twito said it took his office "some time" to figure out that O'Neill was in custody in Washington. But asked later about O'Neill being booked under the name Smith, Twito said it did not cause major delays in moving the case forward.
Kris Copenhaver, O'Neill's defense attorney, did not respond to a call seeking comment on the different last name.
The benefit of confidentiality
Law enforcement faced mounting pressure and even criticism throughout the nearly 21-year investigation.
In a town hall meeting two months after Fenner's death, Fenner's parents questioned whether the case was still a priority, or whether better qualified investigators needed to step in.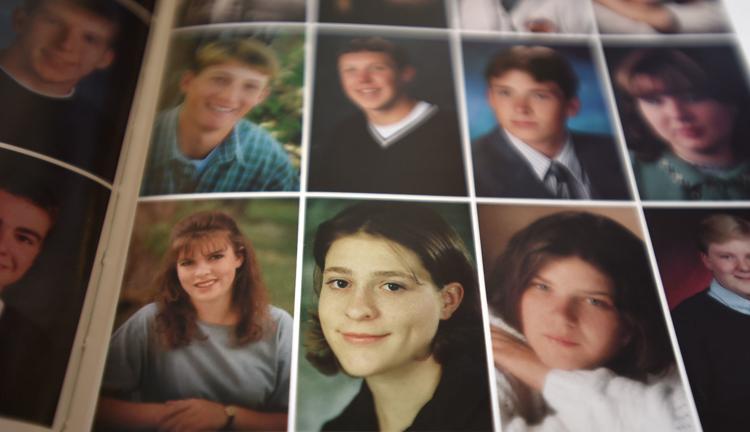 "Why can't you bring in a specialist?" Mike Fenner asked Musson, then-chief of the Laurel Police Department.
In a 2001 interview with The Billings Gazette, Fenner's high school art teacher said she felt investigators had not "pushed it enough."
The teacher, Dorel Hoglund, said she'd seen other students grieve in the wake of their classmate's violent death, and said some in the community still hadn't regained their sense of security in the small town.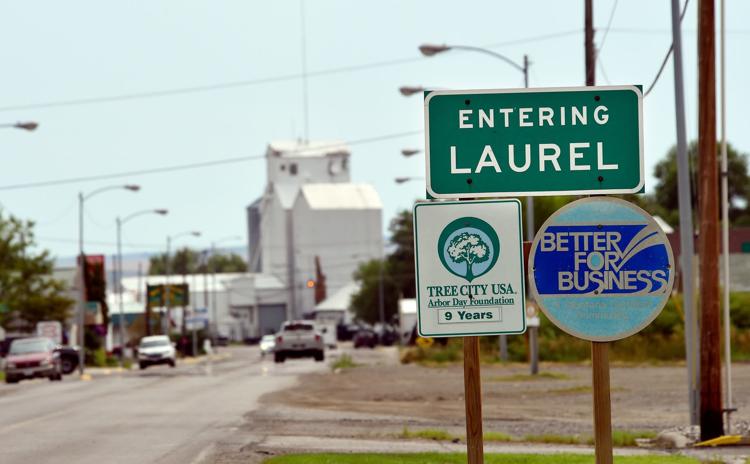 Many believed — correctly, they would learn — that the killer was a Laurel resident, she said.
"There are some people in our community that should be researched," Hoglund said, at the time. "And we don't know if they have been."
Fritz, who's been the lead detective on the case for 11 years, along with Bancroft, said he could sympathize with the public's frustration.
"Oh yeah, I understand it fully," he said.
But withholding details of the case was key to solving it, in the end.
"If we were to go out and tell the general public, 'This is what the crime scene looked like, this is what we found, this is the evidence we found, this is what we're doing with it,'" Fritz said, that would tie their hands years later when O'Neill chose to confess.
Unlike the false confessions before his, O'Neill's contained accurate details of the crime scene that had not been released publicly, such as how the back door was left after he fled from the store. He also gave a detailed description of Fenner's wounds that matched up with the autopsy report.
At the press conference announcing O'Neill as the killer, Stan Langve, the current Laurel police chief, acknowledged the case's impact on the town.
Langve held back tears as he spoke, saying he'd started working for the Laurel Police Department a year after Fenner's death. Being involved in the case's closure was "a bit overwhelming," he said.
"This case has affected the community of Laurel for a very long time," he said. "Our very social conscience and identity was shaken by the nature of this crime."